Equipment
Bridgestone's Tour B Series Is Making An Impact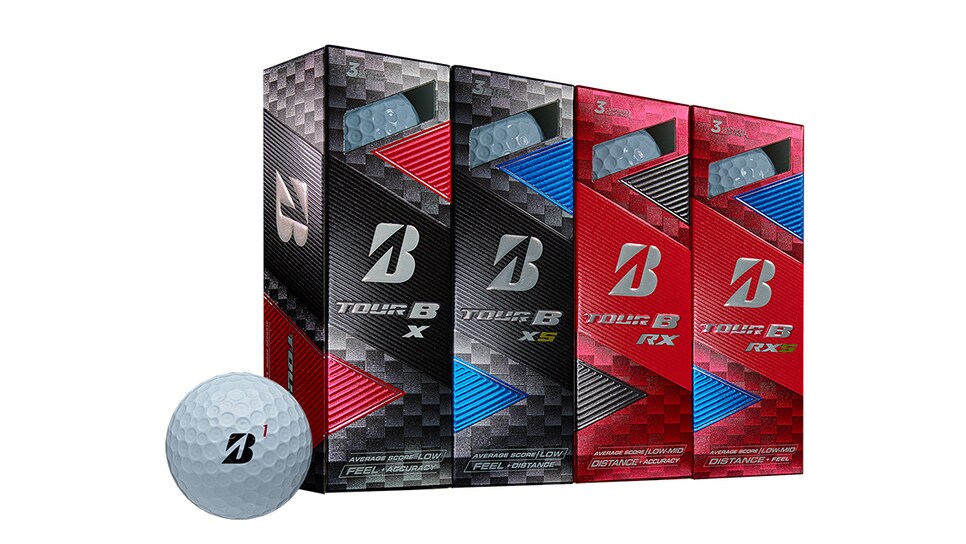 Tiger Woods made a statement, landing his 5-iron just two feet from the pin at the recent Valspar Championship: He's back. Overnight, Woods has become the odds-on favorite to win the Masters. He's improving dramatically every round in his 2018 comeback. A great deal of that is because of a boost in his comfort level with the performance of his Bridgestone golf ball. He's now driving his TOUR B XS ball well over 300 yards. And he's been the tour's most accurate at approach shots this year.
"Finding the right golf ball is extremely important," says Woods. "It's an essential part of my equipment, and the Bridgestone ball is hands-down the best for my game. Controlling launch and trajectory is critical, and with this ball I feel I have total control to hit all shots accurately. I'm not just here to play—I'm here to win, and the innovative breakthroughs of the Bridgestone ball can help me do that."   Bridgestone has a TOUR B ball for every type of golfer, but there are key performance benefits common to every model. The proprietary Gradational Compression Core optimizes energy transfer to the ball, which is meant to improve accuracy. It's why golfers switching over from Titleist's Pro V1 Series balls typically gain 6.9 yards with 39 percent less sidespin, for longer and straighter drives.* "The core is the engine of the golf ball," says Elliot Mellow, Bridgestone's golf marketing manager. "It's where all the velocity is generated and the distance is realized."
Your shots will also be more consistent—the seamless cover is injection-molded to stabilize ball flight. An aerodynamically superior dual dimple pattern adds distance and shot control. The inner dimple yields longer flight with more thrust at launch, while the outer dimple promotes a shallow angle of descent for increased roll. Think lengthy tee shots that catapult forward upon landing with more bounce.
Bridgestone's durable SlipRes coating has been used in other parts of the company's 150 businesses for decades. But it's new to golf where it softens the ball's surface, allowing it to stay on the clubface for an extra nanosecond. As a result, you'll shoot lower scores through better feel and enhanced control into and around the greens. It also adds spin from the rough—performing as if you're hitting from the fairway, so your shots zero in on the target.
Ultimately, you want a golf ball that accentuates the strengths of your game and helps where you need it. One of the four TOUR B Series balls—the TOUR B X, XS, RX and RXS—will deliver the benefits you need. "Bridgestone wants to make golf easier for everyone," says Woods. "Knowing that every golfer's game and swing is unique, it works to match each individual with the best ball for his or her game. If you're not switching to Bridgestone, you're missing out on better scores and a better experience. No other company is close."
Just this week, Bridgestone also began offering the TOUR B XS Tiger Woods Edition ball. It's identical to the standard TOUR B XS but features a custom "TIGER" logo. A portion of all proceeds benefits the TGR Foundation.
*Based on aggregate comparison of shots hit by individual golfers hitting 2017 Pro V1 and Pro V1x balls without having undergone ball fitting, and the same golfers hitting a ball-fit TOUR B X, TOUR B XS, TOUR B RX, or TOUR B RXS ball. Ball fitting process was used to determine which TOUR B ball was best suited ball for the golfer prior to completing performance comparison. Results not necessarily be applicable to TOUR B RXS vs. Pro V1 comparison. Individual results may vary. Titleist®, Pro V1®, and Pro V1x® are registered trademarks of Acushnet Company. © 2018 Bridgestone Golf, Inc.