New golf balls
Bridgestone e9 golf balls: What you need to know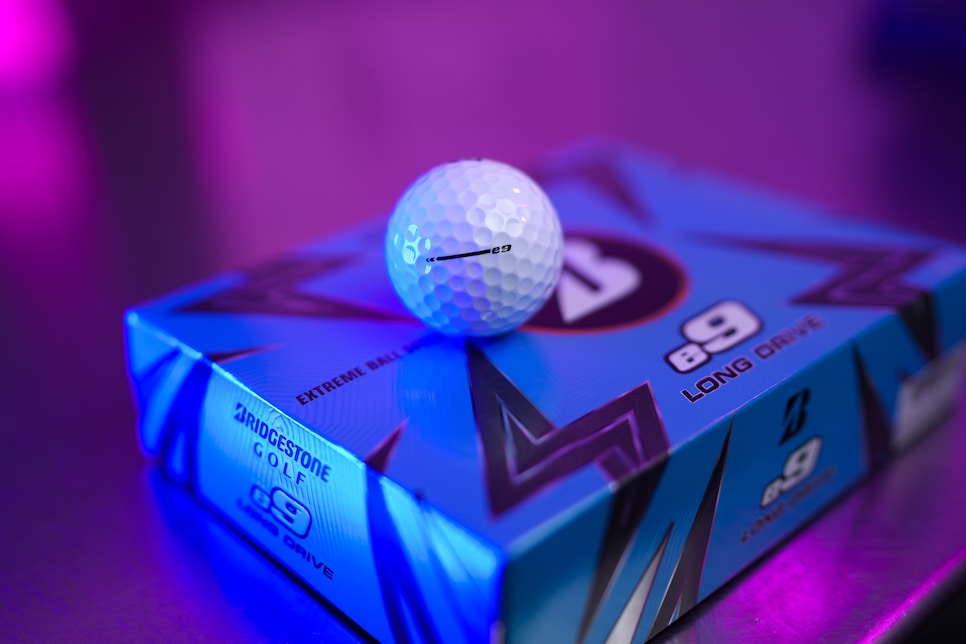 WHAT YOU NEED TO KNOW: Bridgestone's e9 ball is a new addition to the e-series family and was designed with input from those who participate in World Long Drive (WLD) events. The result is a ball geared for maximum distance that works for those swinging at super-human speeds as well as for everyday players through a gradational core structure that combines with an aerodynamically efficient dimple pattern.
PRICE/AVAILABILITY: The e9 is prices at $30 per dozen. The ball will be available at retail in March.
1. Working with those who hit it long. When seeking to deliver a ball with extreme distance, who better to listen to than players who compete in World Long Drive? That's what Bridgestone did in the creation of its new e9 golf ball, a two-piece, Surlyn-covered offering.
"It's the first product those guys have had a hand in designing the ball they use," said Elliot Mellow, marketing manager for Bridgestone golf balls. "Over the course of working with them we identified a few areas of opportunity, one being aerodynamics. This ball is going to be used at all WLD events so it was a pretty cool project to work on."
2. It's what's inside that counts. Mellow said Bridgestone was able to identify through some surveys that the marketplace does not have as many offerings of the truly firm, pure distance balls as was thought. "The Surlyn category had moved to the softer side, so from a performance and feel standpoint, we felt there was an opportunity to do something here."
The final product is a ball that is decidedly firmer than other e-series balls but is not as firm as the company's tour-caliber Tour B X model. From an impact standpoint, the core has a different gradient slope than Bridgestone balls typically do. On the e9, the outer region of the core is firmer and the center is softer. "The ratio of soft to firm is more aggressive on this ball," Mellow said. "We were seeking to push the envelope of velocity. Additionally, the gradational core allows the ball to work for a wide range of swing types."
3. Something borrowed. Every Bridgestone ball has a seamless, injection-molded cover. For the e9, however, Bridgestone revitalized the 330-dimple pattern from the old B330 ball by changing some of the radiuses and contours of the dimples every so slightly. Although it's basically the same dimple pattern, using it on a two-piece Surlyn ball produced less drag with better aerodynamics to assist with distance.