Majors
Watch the hero's welcome Brian Harman received upon bringing the claret jug home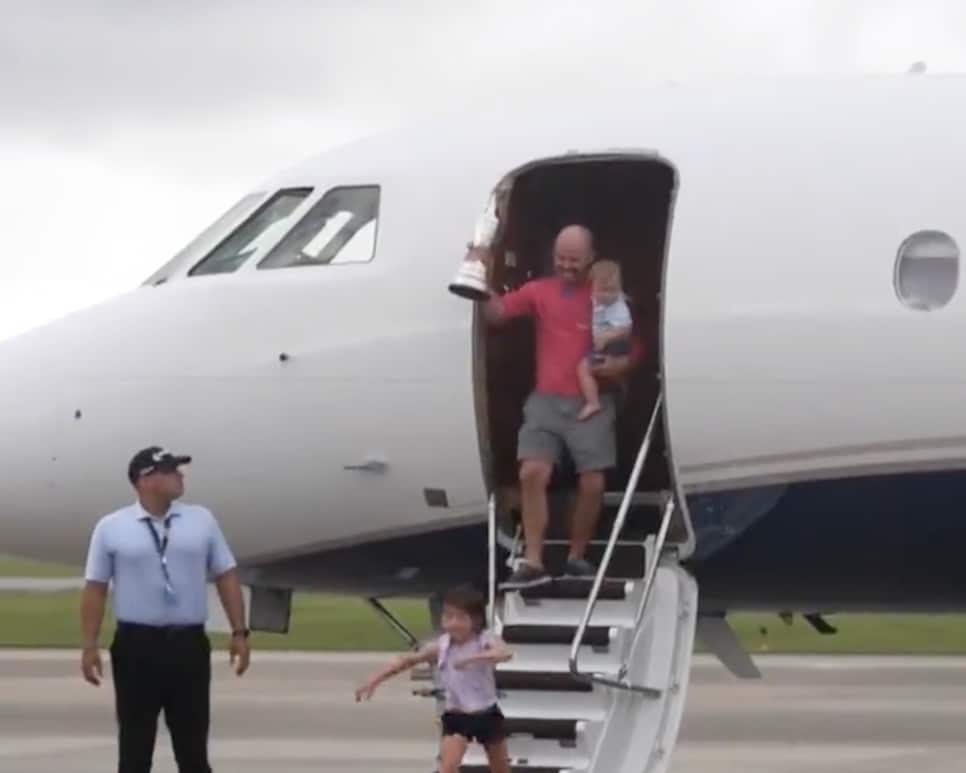 Brian Harman wasn't treated kindly by the Royal Liverpool crowds during his Open Championship conquest. Luckily, the reception back home in the United States was more fitting for the Champion Golfer of the Year.
On Friday night the PGA Tour posted a video of Harman returning to Georgia from his Open conquest, receiving a proper welcome for his proper performance at one of golf's hardest tests.
Of all our favorite segments in the clip—the cameos by the tour's "Sea Island Mafia," the smiles and hugs, the genuine appreciation from Harman at what awaited him, Harman's "There's booze in there, sorry" line makes the clip.
Harman is not in next week's Wyndham Championship field, meaning the next time we'll see the Open champ will be in the FedEx Cup playoffs. Judging by what we saw in the video, Harman will be enjoying his time from now until then.