Instruction
British Open 2023: Why you should use Brian Harman's simple alignment sync up drill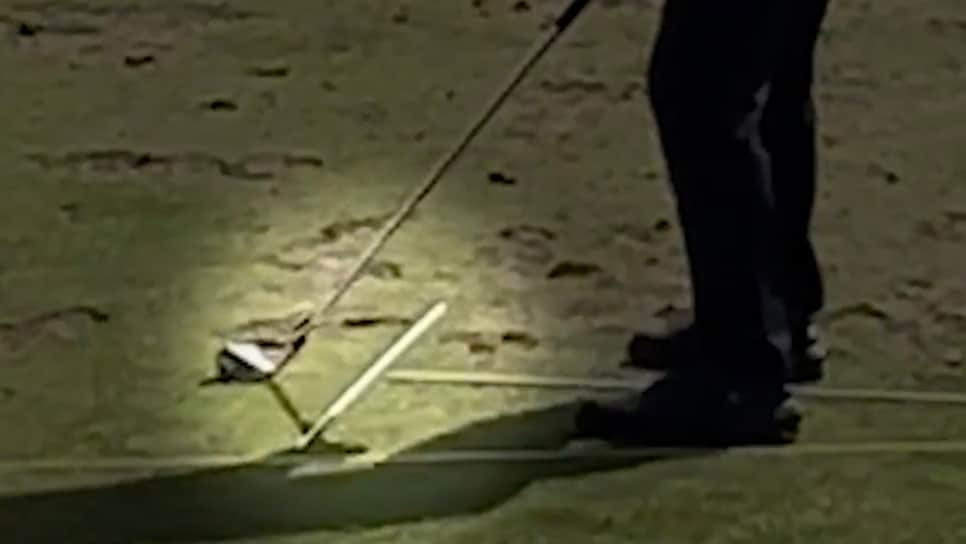 HOYLAKE, England — Brian Harman ended his third round the same way he ended his second round, and the round before that.
He went straight to the driving range, and laid two alignment sticks on the ground.
As I wrote about here, and speak to in the video below, it's something Harman does daily, both before and after his round. Getting his alignment has been a big priority for the 54-hole leader of the Open Championship and his coach, Justin Parsons. When the pair first began working closely together, Harman had a tendency to aim too far to the right.
"His tendency from there would be to get the club under on his downswing, drive his legs out at hit weaker pushes," Parsons says.
Simply learning to improve his aim helped with all of this, Parsons says, and that's where the drill came from.
It's one that the rest of us should do, too.
How Harman's sync-up drill works
The alignment stick closest to the ground points straight at the target. That's the direction he wants his clubface pointing.
That first alignment stick also gives him a sense of his swing path. He wants to feel like his club is swinging in that direction. When he swings the club too under, it would feel like he's swinging more diagonally to it.
A second alignment stick is set perpendicular to the first. He places that stick so it points directly at the golf ball. It's a great way to check his ball position, which can really influence alignment. For irons, that stick should be in the middle of his stance. For longer clubs, the stick should be closer to his left foot.
The second alignment stick also helps him square the clubface, similar to a drill Johnny Miller used. The clubface should be pointing at the first stick, but the clubhead should be in-line with the second one.
You can watch the full video here: