The Loop
Boom baby: Overton is making noise again
Jeff Overton has not been heard from, so it seems, since his sonic "boom baby" from the eighth fairway at Celtic Manor Resort in the 2010 Ryder Cup.
Yes, he was a Ryder Cupper, which in the wake of his disappearing act the next three years appears more inconceivable now than it did even in 2010. Back then, he emerged from the shadows by finishing second three times and third twice to play his way onto the U.S. team.
An Indiana native, Overton bellowed out "boom baby," the signature call of Indiana Pacers broadcaster Bob Leonard, after holing his second shot in a Ryder Cup foursomes match. It was a reflection of his manner on the golf course, as animated as anyone in golf.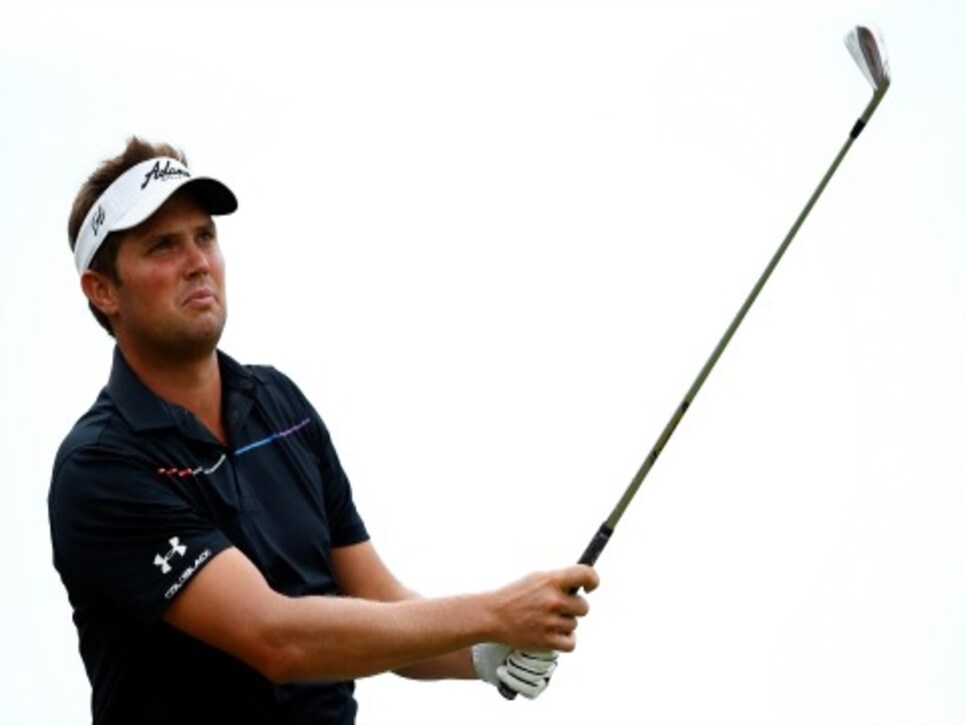 It, too, was his last highlight. Overton soon entered golf's witness protection program, otherwise known as mediocrity and the obscurity it engenders. Tendinitis in his left wrist helped apply the brakes to his rapid ascension, but he has undergone a workout regimen designed to strengthen the wrist. His goal for 2014, he said a few months ago, was "just to try to get to where I'm steadily healthy and I don't have to worry about my wrist. Just to stay healthy. I've been working out a little bit more to try to help that."
The results of late suggest it has been working. Overton, 30, turned up on the leaderboard at the Sony Open in Hawaii, getting within one of the lead on Sunday, before stumbling on the back nine. Still, he finished seventh, his best finish in nearly two years.
It, too, was his second top-10 finish in six starts in the 2014 season, equalling the number he had in 26 starts in 2013. He has finished in the top 25 in five of them, a consistency missing since the 2010 run that earned him a spot on the Ryder Cup team.
In one 11-tournament stretch in the spring and summer of 2010, he finished in the top three in five of them. The lone blemish then was that he had hadn't won on the PGA Tour. He still hasn't, and his start in Hawaii was the 219th of his career.
But it was a good one, and it portends better days ahead. It even came on his honeymoon. Two weeks ago, Overton married long-time girlfriend Christina Zimmer, to whom he had proposed on one knee in the Piazzale Michelangelo overlooking Florence, Italy, a "boom baby" moment in its own right.