The Loop
Book Review: A Golden Eighteen, Legendary Clubs Designed by Jack Nicklaus
Each week GolfDigest.com will highlight a golf book that it finds of interest to readers. This week is:
A Golden Eighteen: A Showcase of Legendary Clubs Designed by Jack Nicklaus
By Roger Schiffman, photography by Jim Mandeville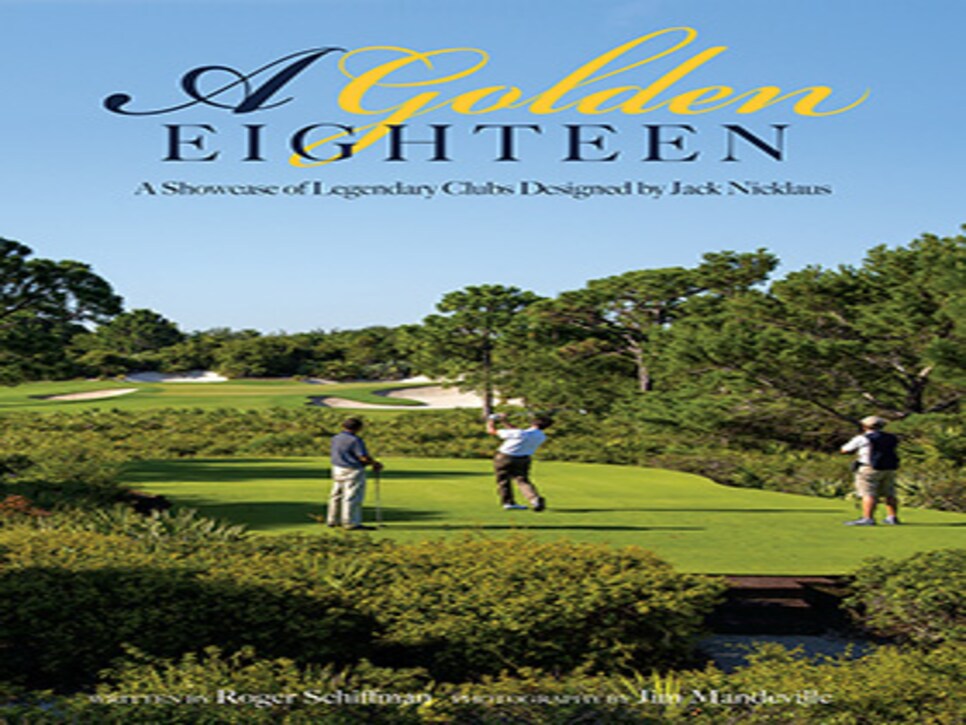 Leave it to Nicklaus that his 18 major championship victories match up with a typical 18-hole round, which is the tie-in to the choice of selecting 18 courses to serve as a representative sample of his work. The layouts highlighted in the book include: The Bear's Club, The Club at Carlton Woods, Castle Pines, Concession Golf Club, Creighton Farms, Desert Mountain, Dove Mountain, Harbor Shores, Four Seasons/Lana'i Golf, Mayacama, Muirfield Village, Red Ledges, Country Club of the Rockies, Sebonack, Sherwood, Shoal Creek, Toscana and Valhalla.
Each club has its story told, verbally and visually, with thorough descriptions of what makes each locale distinct. The real stoppers are dozens of 18-inch-by-12-inch spread photographs of gorgeous golf holes that are course highlights. Which brings us to the second type of buyer: If you're not nuts about Nicklaus, but love course design, then this book provides plenty of visual delight of spectacular hole imagery.
I particularly enjoyed: The chapter devoted to Desert Mountain in Scottsdale. It's one of the few courses on this list I've been to, and since I believe the courses there are some of the most natural-looking desert layouts created (if you can call green ribbons of grass natural in a desert), the photos brought all the good feelings about the place back to life.