Equipment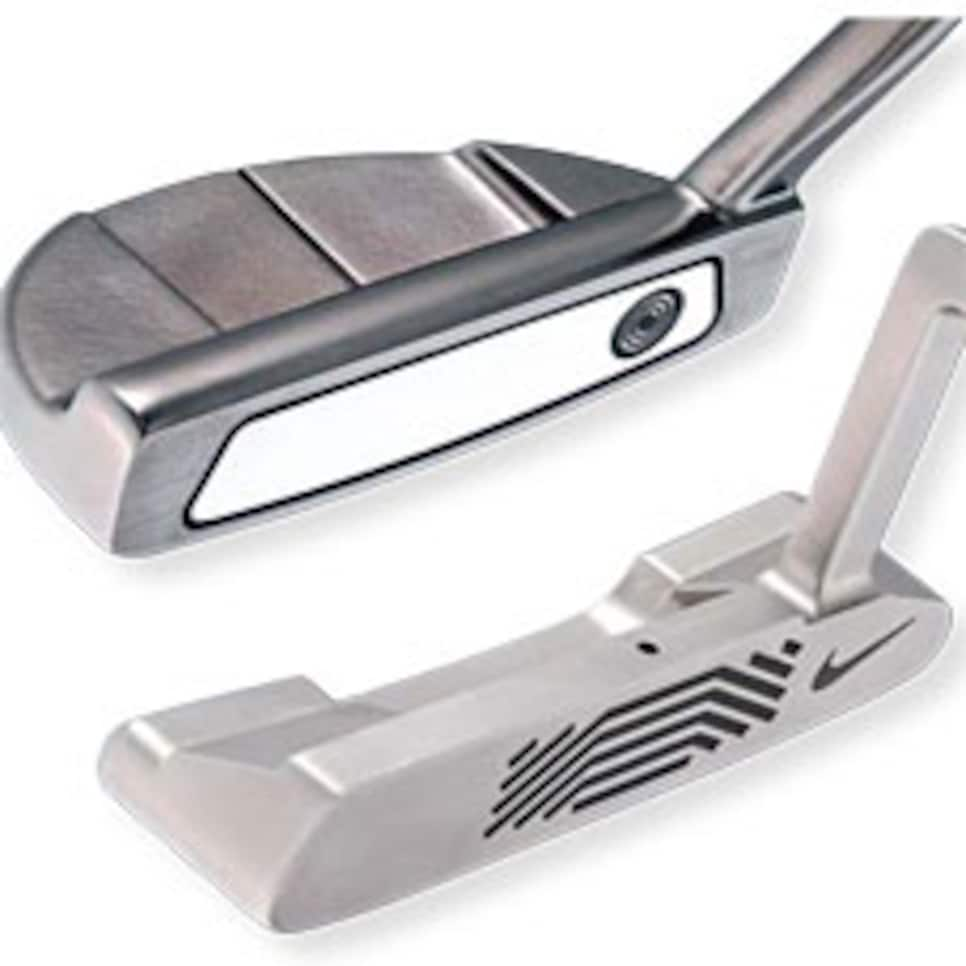 GOUGE: As the hardness of tour golf balls increased over the past decade, inserts came along to make putters feel softer. Two new face technologies (NIKE's U.S. Open- and British Open-winning Method line and the ODYSSEY White Ice models) look to optimize the right balance of click and cushion. Not convinced? Well, all four majors this year were won with putters using insert technology. That's a first.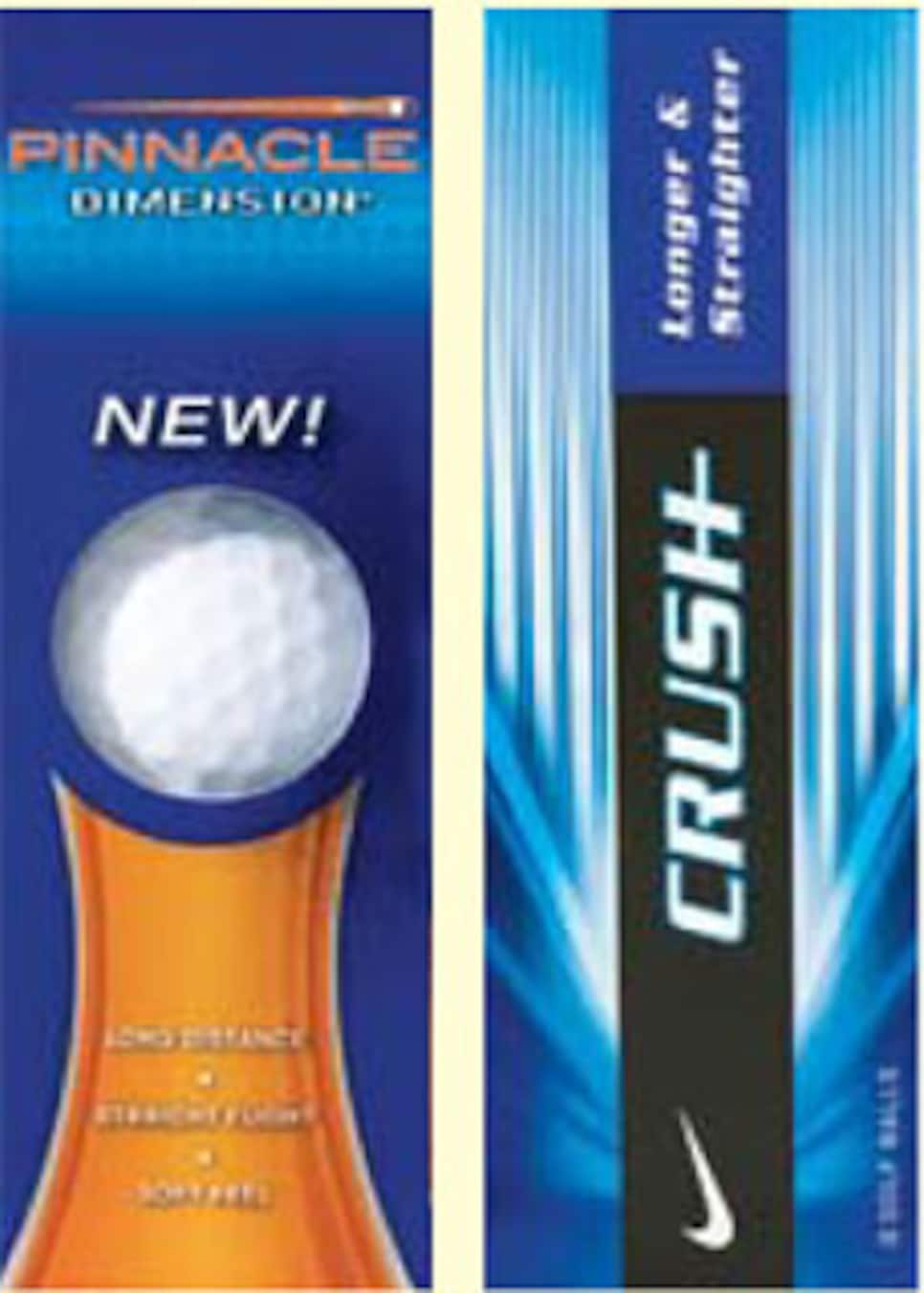 BOMB: Two new distance balls trickled over the transom at world headquarters today, the Pinnacle Dimension ($15 a dozen) and Nike Crush ($22 a dozen). Should anyone play a distance ball anymore? You bet. They're softer than they've ever been, and if you're losing two sleeves a round like my partner on this page, the price makes sense. Plus, for some they're all the ball you need.
GOUGE: True, but at least I don't putt like a heroin addict in detox. Look, most golfers can't hit a shot that checks anyway. But more important, they don't hit the ball high enough or long enough. These balls are a solution. When you can legitimately say you're losing strokes because of spin and not because you're reloading two or three times a nine, then (and only then) should you think about upgrading to a ball for tour players.
BOMB: Fitting is the key to improvement, but a lot of players think they're not worth it, or it takes too much time. Wrong and wrong. For example: MIZUNO'S Shaft Optimizer system can identify the right shaft for your irons in three or four swings. That's right: three or four. What's your excuse now, chopper? Try it at one of Mizuno's 500 fitting locations (mostly in the South). More spots coming in 2010.
Bomb (aka E. Michael Johnson, the Equipment Editor for Golf World) and Gouge (aka Mike Stachura, Equipment Editor for Golf Digest).