News
Bob Ford To Sign Off: The Ultimate Club Pro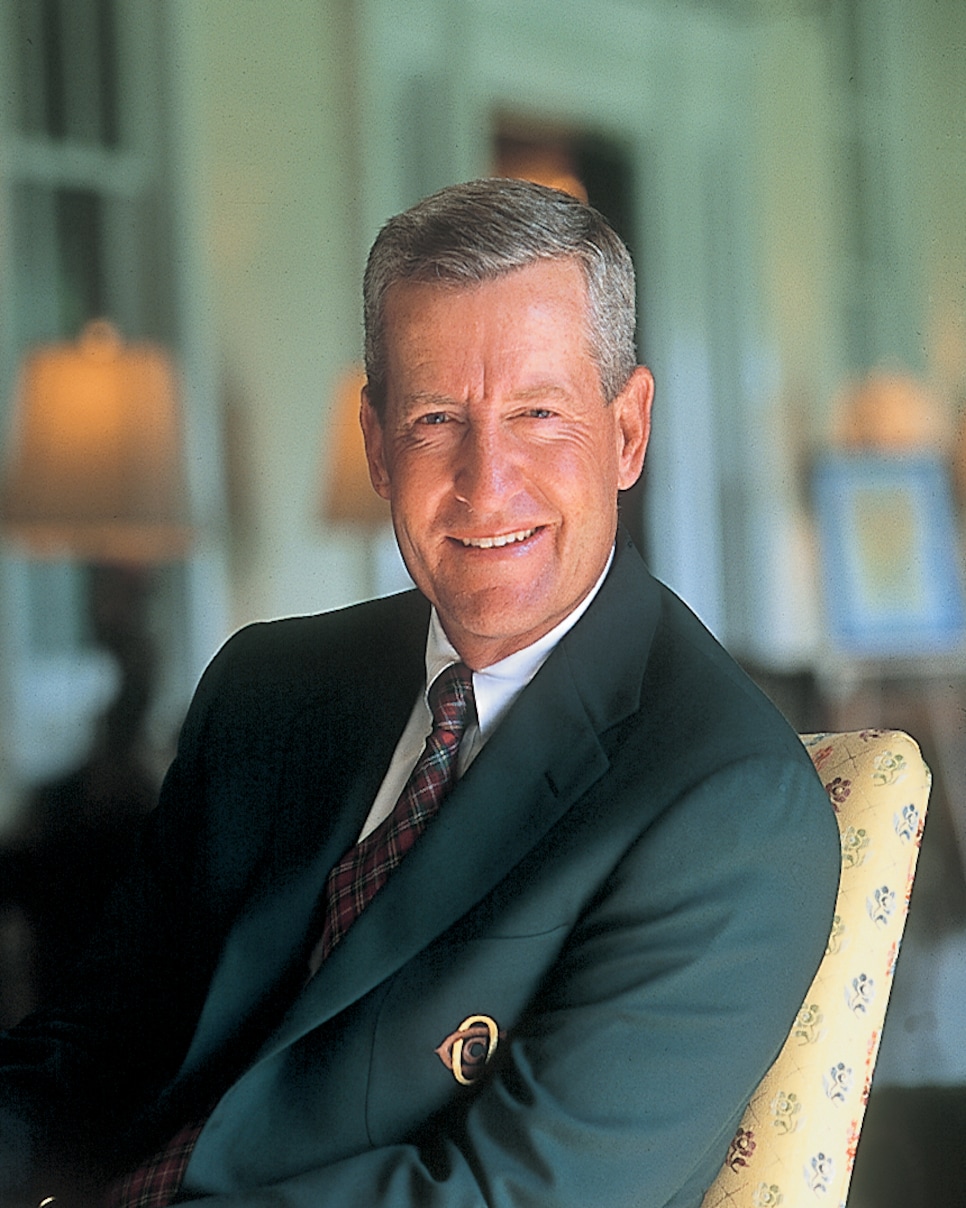 Through 37 years and multiple majors as Oakmont's head professional, Bob Ford has been as much a fixture at the club as the Church Pews bunker or the sprawling, Tudor-style clubhouse. This June's Open, Oakmont's record ninth, will be Ford's fourth—and his finale at the historic club.
For the past 16 years Ford, 62, has been doing enviable double duty at two of the country's most prestigious private clubs: summers at Oakmont in the Pittsburgh suburbs and winters at Seminole in Juno Beach, Fla. But come year's end, Ford will step aside from the position he has held at Oakmont since 1979.
Ford started as a 19-year-old working the month of the 1973 U.S. Open for Lew Worsham, the 1947 Open champion who preceded him as Oakmont's pro. Ford recalls being "dumbfounded" seeing the scores being posted next to Johnny Miller's name. "That Sunday was quite a scene," Ford says. "I do recall saying to Mr. Worsham, 'I think they've run out of black numbers [for the leader boards]; all they're putting up for Mr. Miller are red numbers.' And he said, 'No, son, I think he's making birdies out there.' "
In the 1980s, Ford took the trifecta of top awards from the PGA of America: merchandiser of the year (1985), golf professional of the year (1987) and player of the year (1988).
In 1983, as a competitor in the Open at Oakmont, Ford tied for 26th place, the best finish for a host pro since Claude Harmon at Winged Foot in 1959. No host pro has qualified, let alone made the cut, in a U.S. Open since Ford's 12-over-par showing. Thanks to a mail-order operation that the USGA later emulated, Ford cleared more that week than the champion, Larry Nelson. "Well, Larry made $72,000 for winning that Open, and I would say that we exceeded that," Ford says with a laugh.
Today, with the USGA taking charge of all aspects of the Open, including merchandising, Ford and his staff will run the range for the pros during the week and take turns as starters on the first and 10th holes. He also might contribute to Fox's TV coverage.
Each year Ford hosts a dinner and a golf outing for former assistants at the PGA Merchandise Show in Orlando. Forty to 50 have gone on to head-professional positions. Ford still calls each one of them on their birthdays. "It's kind of his trademark," says his successor at Oakmont, Devin Gee, 30. "His lesson book is filled with birthday reminders five days a week."
Gee says Ford has the rare ability to "influence but remain neutral." That trait came in handy during Oakmont's tree-removal project during the early 2000s. Ford says it was the biggest controversy at the club during his tenure, but not for him: "If I was talking to a member who wanted the trees cut down, I'd say, 'Yeah, let's cut 'em down.' And if I was talking to a member who didn't want them cut down, I'd say, 'I don't want those guys cutting them down.' "
So why is Ford giving up a gig at Oakmont and keeping the Seminole job? "I've been at Oakmont for 42 years, and doing Oakmont and Seminole together has been quite a task," he says. "Oakmont is just so busy 24/7, it's a family country club that is very active, and I think they're just ready for a young, enthusiastic guy with a lot of energy."
Ford plans to become a regular dues-paying member at Oakmont after he retires there. Oakmont golf chairman Bruce McGough says a send-off is planned at the end of September, with all of Ford's former assistants invited back for the occasion. "He'll be around; he's just a phone call away for Devin," McGough says, "but we want Devin to be his own guy."
Just as Ford was, achieving legendary status guided by a simple philosophy: "It's nice to be important, but it's more important to be nice."