News
Think Young, Play Hard: Billy Horschel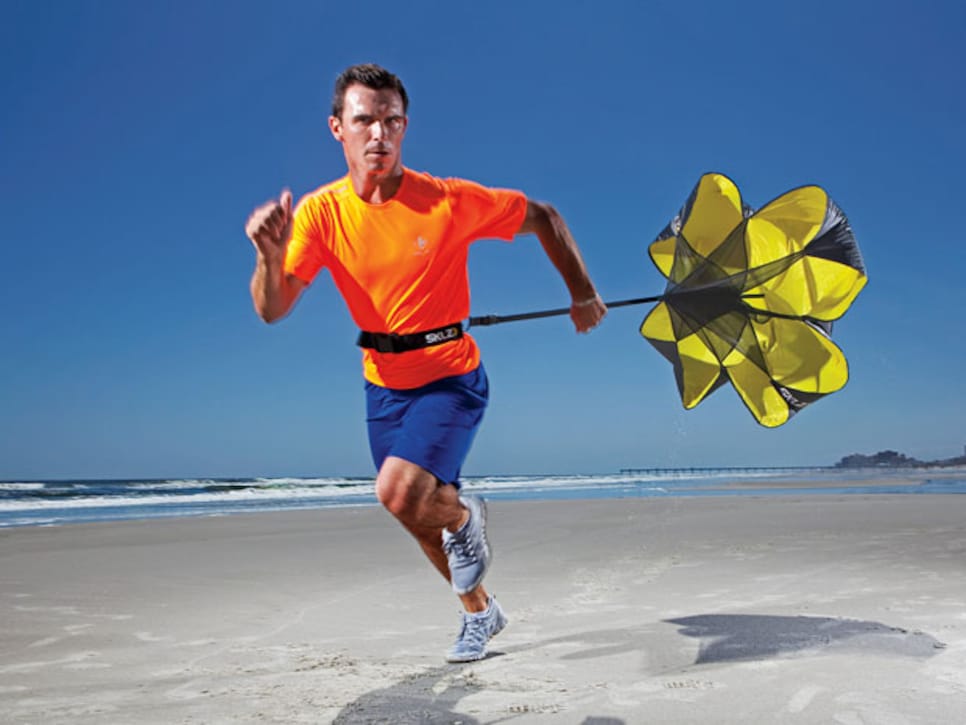 Billy Horschel, photographed April 8 in Jacksonville Beach, Fla.
Editor's Note: Billy Horschel won his first PGA Tour event, the Zurich Classic, on April 28.
I'm not a guy who needs to drink coffee or anything to get myself going in the morning. I wake up, and I'm full of energy.
ON PLAYING WITH INTENSITY
I know it's a gentlemen's game. I treat it with a lot of respect. But for me to try and control my emotions, it's tough. I'm never going to be a flat-line guy. My heart is going to be on my sleeve with every shot. I've learned how to temper my anger with a shot and channel it into the next one.
ON HIS FRIENDSHIP WITH TIGER
We played together at Torrey Pines this year. I'm a guy who talks a lot, and I was gonna talk his ear off a little bit. Whether he listened wasn't going to bother me, but he sort of took a liking to me.
ON TAKING A LEAP OF FAITH
Tiger saw me jump and said, "It's official, white men can't jump." A couple of days later, he saw me after I finished my round at Bay Hill and said, "credit card," as in, I can't leap any higher than that. So I saw a cooler. I was going to act like it was tough for me to jump up on a cooler. I was looking right at him and jumped. Then I looked down and saw the top wasn't on right. I hit it, it slid out from under me, and I landed on my back. He was cracking up. Good thing there weren't any cameras around.
I started doing it two years ago. I'm in love with it. I'd love to spend the whole winter out West if I could.
I don't like to play slow. Last year, at John Deere, I played in two hours and 30 minutes on Saturday. I would've played faster, but as anyone who has ever walked that golf course knows, you've got a lot of uphill walks from green to tee. Still, if it had been a Sunday, I would've tried to break the tour record for the fastest round.
My issue is this: I think it helps the nerves out. When you put something into your body and your hands are shaking a little bit, it's going to limit how much the hands are going to affect the putt.
ON HIS FRIENDSHIP WITH TIM TEBOW
My wife, Brittany, knew him from their high school days. Tim and I have become a little closer since we both got out of school at the University of Florida. He's a pretty intense guy. We watched the Super Bowl with him, and he was really into the game even though he wasn't playing.
I can eat it every day. I don't discriminate against sushi. It's all good in my book.
ON GOING 1-1 AGAINST RORY McILROY AT THE 2007 WALKER CUP
Did I think at the time he'd win two majors by eight shots and be No. 1 in the world? No. I know he didn't have his best stuff that week, and I didn't have my great stuff, either.
I've had only one my whole life. I think it's a lucky shot. I've hit too many good shots that should have gone in.