The Loop
Is Bill Haas the best player never to contend at a major?
With his second Humana Challenge victory, Bill Haas picked up his sixth career PGA Tour title. That number is nothing to sneeze at -- especially in this era where professional golf is more global and deep than ever -- but it prompts two questions: Why hasn't Bill Haas done more in majors? And is he the best player never to have contended in a major?
Haas has come to this win total and $21.5 million in earnings (NOT including a $10 million FedEx Cup bonus) before turning 33. That means he could just be entering the prime of his career, but still, his results in golf's four biggest events are puzzling.
Haas has played in 21 major championships and has never finished in the top 10. The closest he's ever come to contending was holding the 18-hole lead at the 2014 Masters. He shot 78 on Friday, though, and wound up T-20. Only twice in those 21 starts has Haas bettered that performance with a T-12 at the 2011 PGA Championship and a T-19 at the 2012 British Open.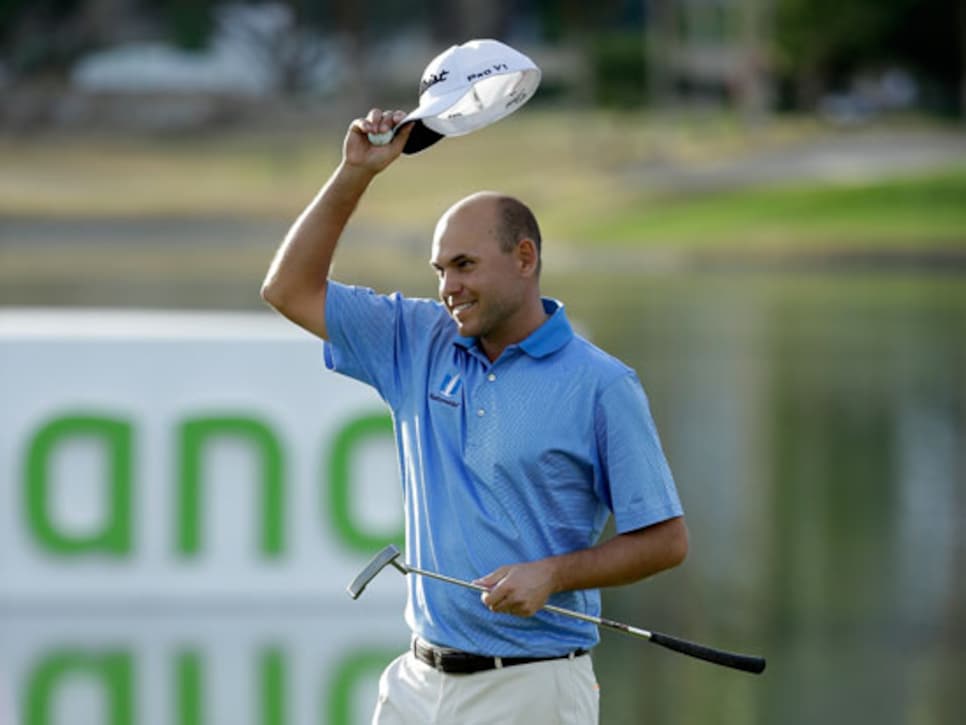 Haas actually has plenty of company when it comes to his ratio of tour titles to major titles. He's the 80th golfer to have six or more wins without a major and he's not even close to Harry Cooper's record of 31 victories without a major. But Haas' history is unusual because unlike Cooper and the overwhelming majority of those 79 other players, Haas has never come close to even contending at a major, let alone winning one.
Of the 80 players on that list, only four never finished in the top five at a major championship: Joey Sindelar, Chi Chi Rodriguez, Willie Klein, and Wayne Levi. Only one of those other golfers also never once finished in the top 10: Levi.
In fact, Levi is the gold standard for unusual track records in major championships. He had twice as many wins (12) as Haas currently does and even won the PGA Tour Player of the Year Award in 1990. Yet his best finish in a major was a T-11 at the 1984 Masters and he only had four top 25s in 33 major starts.
More typical is someone like Bill's dad, Jay. The nine-time PGA Tour winner never won a major, but he had T-3s at the 1995 Masters and 1999 PGA Championship, as well as a T-4 at the 1995 U.S. Open. "I think he deserved a major in his career as good as he played," Bill said of his dad in 2014.
But so far, Bill, hasn't followed in his father's footsteps when it comes to those close calls -- which is probably why his name never seems to come up in the "Who is the best player without a major?" debate despite the fact Haas has played on the last two U.S. Presidents Cup teams and has as many PGA Tour titles as Henrik Stenson and Lee Westwood combined. Unlike those guys, Haas has never been higher than No. 12 in the Official World Golf Ranking.
Of course, some might argue that winning the Tour Championship and claiming the FedEx Cup and its $10 million bonus like Haas did in 2011 is a major in its own right. But until he at least shows up on a final-round leader board at one of golf's four biggest tournaments, we're going to continue to wonder why.