Courses
Best Golf Courses In 205 Countries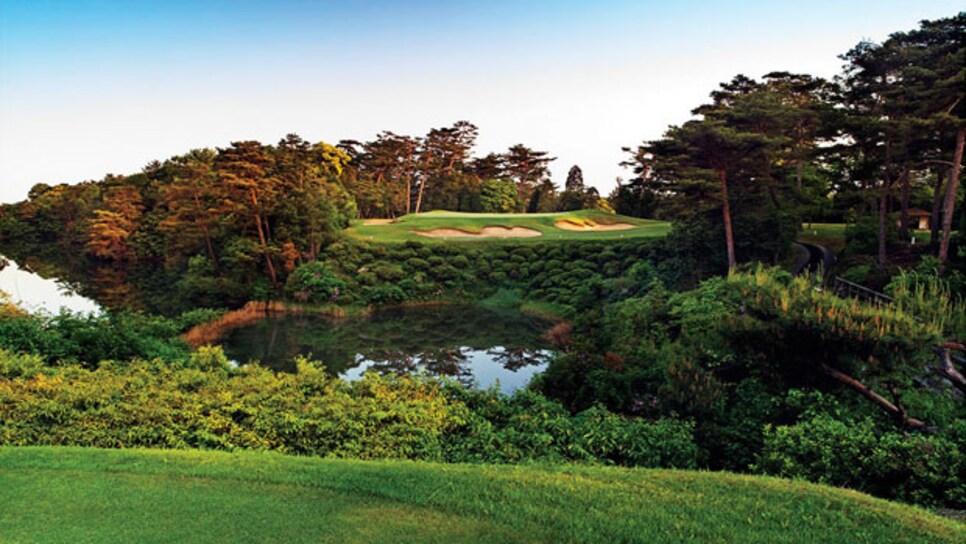 This is our eighth edition of Planet Golf) When we began in 1999, we ranked the best courses in 100 different countries) Since then, we have greatly expanded our lists to include every golfing territory on earth) We now present course rankings for 205 individual countries, territories and dependencies, two more than our last Planet Golf edition two years ago, thanks to Azerbaijan joining the league of golfing nations, and Haiti's Pétionville Club getting back to normal after serving as a refugee camp following the massive, devastating 2010 earthquake) We have identified 40 nations bereft of golf courses (scroll to the end), including five with populations above 10 million: Iraq, Yemen, Guinea, South Sudan, and Somalia.
To create our rankings, we first compiled a large ballot of the world's best layouts, from Aamby Valley to Zimbali, and sent it to our U.S) course ranking panelists, our 27 International editions and their respective course ranking panels, and other selected people we have come to know and trust) In total, 846) knowledgeable, well-traveled golfers completed our survey, rating each course they were familiar with on a 10-point scale) This data was used to create our first ever World Top 100 Golf Course ranking, and served as a starting point for our country rankings, which were completed with the help of our panelists, our colleagues at our international editions and affiliate magazines, our network of knowledgeable golfers around the world, and copious amounts of additional research involving golf associations, tourist boards and other organizations, and, of course, the World Wide Web.
Expect future rankings to change dramatically) While many mature markets like the U.S) are facing decline—there are 500 fewer courses in America than in 2005—elsewhere there are pockets of growth, fueled by prosperity, tourism and, in two years, golf once again becoming an Olympic sport) China for instance has seen its courses triple in number in less than a decade—despite a technical government ban) The Chinese golf market will inevitably become the largest in the world.
KEY: The number in parentheses after each country name is the approximate number of golf courses in that country.
Where a facility has more than one course, the name of the ranked course is shown in parentheses. Abbreviations: C.—Club; C.C.—Country Club; G.—Golf; G.C.—Golf Club; ★ ranked among Golf Digest's World 100 Greatest Courses.
NORTH AMERICA, CENTRAL AMERICA, CARIBBEAN AND ISLANDS
Antigua and Barbuda (2 courses)
Cayman Islands (3 courses)
Dominican Republic (30 courses)
St. Kitts and Nevis (2 courses)
St. Vincent and the Grenadines (2 courses)
Trinidad and Tobago (8 courses)
Turks & Caicos (2 courses)
United States (15,620 courses)
U.S) Virgin Islands (4 courses)
Falkland Islands (2 courses)
French Guiana (2 courses)
Bosnia and Herzegovina (1 course)
Czech Republic (100 courses)
10 Walton Heath G.C. (Old), Walton-on-the-Hill ____
20 The Berkshire G.C. (Red), Ascot
10 G. du Médoc (Chateaux), Le Pian Médoc
Ireland, Northern (80 courses)
Ireland, Republic of (340 courses)
10 County Sligo G.C., Sligo, Co. Sligo
10 G.C. Nazionale, Sutri, Viterbo
Netherlands (230 courses)
10 G.C. de Lage Vuursche, Den Dolder
10 Cruden Bay G.C., Cruden Bay ____
10 C. de G. La Reserva, Cádiz
Switzerland (100 courses)
10 Celtic Manor Resort (Twenty Ten), Newport
Saudi Arabia (12 courses)
United Arab Emirates (22 courses)
10 The Montgomerie, Dubai
Christmas Island (1 course)
Cocos (KeelinG. Islands (1 course)
Korea, South (440 courses)
10 Chiangmai Highlands G. and Spa Resort, Chiangmai
10 Sea Links G.&C.C., Phan Thiet
American Samoa (1 course)
Australia (1,520 courses)
British Indian Ocean Territory (1 course)
French Polynesia (2 courses)
Marshall Islands (2 courses)
New Caledonia (3 courses)
New Zealand (400 courses)
Norfolk Island (1 course)
Northern Mariana Islands (7 courses)
Papua New Guinea (7 courses)
Solomon Islands (1 course)
Central African Republic (1 course)
Congo, Democratic Republic of the (5 courses)
Congo, Republic of the (5 courses)
Equatorial Guinea (1 course)
South Africa (450 courses)
10 Wild Coast C.C., Port Edward, KZN
British Virgin Islands: 31,912
Holy See (Vatican City): 839
Micronesia, Federated States of: 106,104
Saint Pierre and Miquelon: 5,774
Sao Tome and Principe: 186,817
Wallis and Futuna: 15,507