U.S. Women's Open
Barack Obama congratulates Allisen Corpuz, wants to play golf with new U.S. Women's Open champ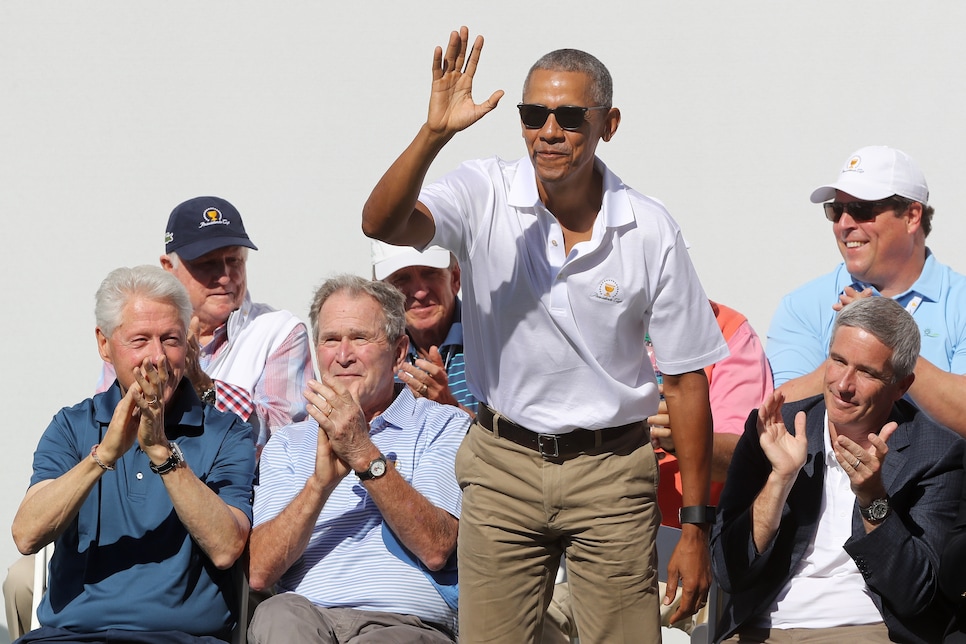 Not long after Allisen Corpuz put the finishing touches on her historic U.S. Women's Open victory Sunday at Pebble Beach a tweet came scrolling across social media channels that received quite a bit of attention.
It wasn't just any tweet. This congratulatory message came from someone who graduated from the prestigious Punahou School in Hawaii, the same private prep school that produced both Corpuz and Michelle Wie West.
Former President Barack Obama's message: "Congratulations to fellow Hawaiian Allisen Corpuz for winning the U.S. Women's Open! You make us all proud – and look forward to a round at Kapolei!"
Corpuz recorded a clinical performance by collecting six birdies and three bogeys to shoot a final-round 69 and beat Charley Hull and Jiyai Shin by three shots. It was Corpuz' first LPGA victory.
The tweet was published just as Corpuz was meeting with media to discuss her victory. She was asked about the significance of the former president reaching out.
"Yeah, Barack and Michelle are the two Punahou alum that I get talked to about the most," she said. "I mean, he's done a lot in his career. Yeah, that's pretty special."