Bank of Hope LPGA Match Play
Shanshan Feng concedes consolation match at Shadow Creek to conserve energy for U.S. Women's Open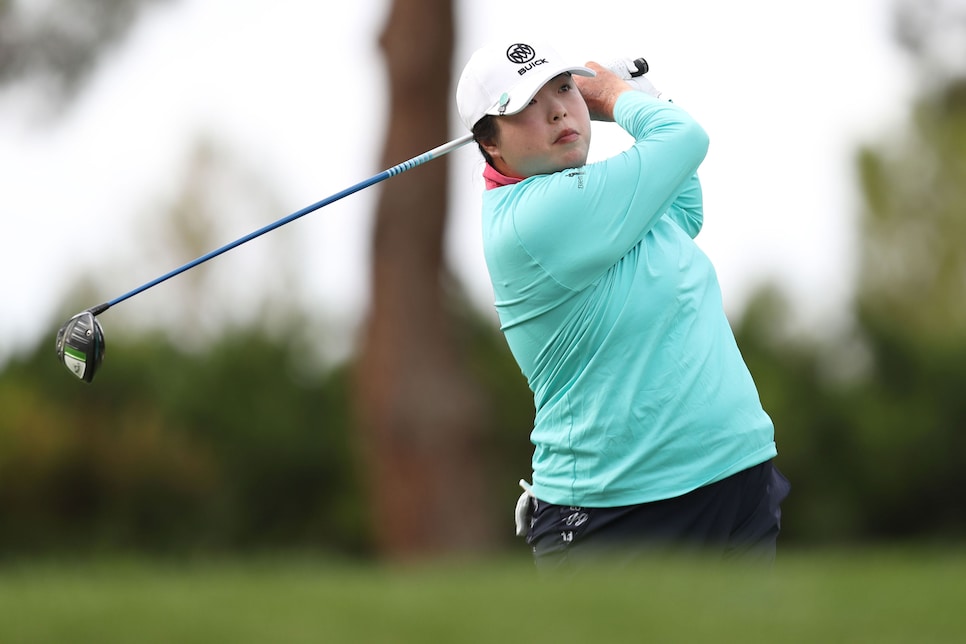 LAS VEGAS — Enough was enough for Shanshan Feng. After losing her semifinal match to Sophia Popov, 1 up, on Sunday morning at the Bank of Hope LPGA Match-Play, the 10-time LPGA winner from China went to tournament officials and said she was conceding the consolation match with Ariya Jutanugarn rather than compete in her seventh match of the week at Shadow Creek and face the near triple-digit heat once more.
Feng played a total of 112 holes over five days, more than anyone in the tournament. On Saturday alone she played 41 holes, outlasting her opponents in extra holes in both the Round of 16 and the quarterfinals.
Afterward, Feng confessed that she was so tired she thought about potentially dropping out of the event mid-match.
"There were quite a few times when I was on the course I was like, You know what, you've tried your best already. Yeah, maybe you just … you don't have to give it your 100 percent. You know, if you make any mistakes, it's acceptable," Feng said Saturday.
After her semifinal loss on Sunday, Feng again expressed how drained she felt.
"I think I made the right decision for myself because I'm really, really tired after finishing six rounds in five days, let's say four and a half days," Feng said. "If I play 18 more. I don't know how I will do. I might fall over on the course. I don't think I should push myself that bad. You know, if I got in the top two, of course, yes, I would play until I fall down on the course. But I lost the match in the morning, and I think it's better idea just to get rested after this."
Suffice it say, Jutanugarn wasn't heartbroken about not playing as well. After losing to Ally Ewing, 3 and 2 in her semifinal, she acknowledged that she only got about 2½ hours of sleep on Friday night, then played 29 holes on Saturday.
A large part of the decision stemmed from the fact that Feng, along with Jutanugarn, is in the field at next week's U.S. Women's Open at The Olympic Club. Both said they'd benefit from the extra rest before traveling to San Francisco instead of another 18 holes in the 95-degree desert heat.
"Next week is the U.S. Open coming up. It's a very hilly and challenging course, so, yeah, I just want to be well-rested and protect myself," Feng said. "Especially I am an old lady [she's 31], so I need to learn how to protect myself, right? And I think that's the key why I have kind of a long career on the tour, because I learned to protect myself. I hope everybody understands my decision, and I think it was the right decision."
By conceding the match, Feng forfeited roughly $22,000. Jutanugarn claimed the $102,942.38 third-place prize and Feng accepted the fourth-place payday of $79,633.97.