News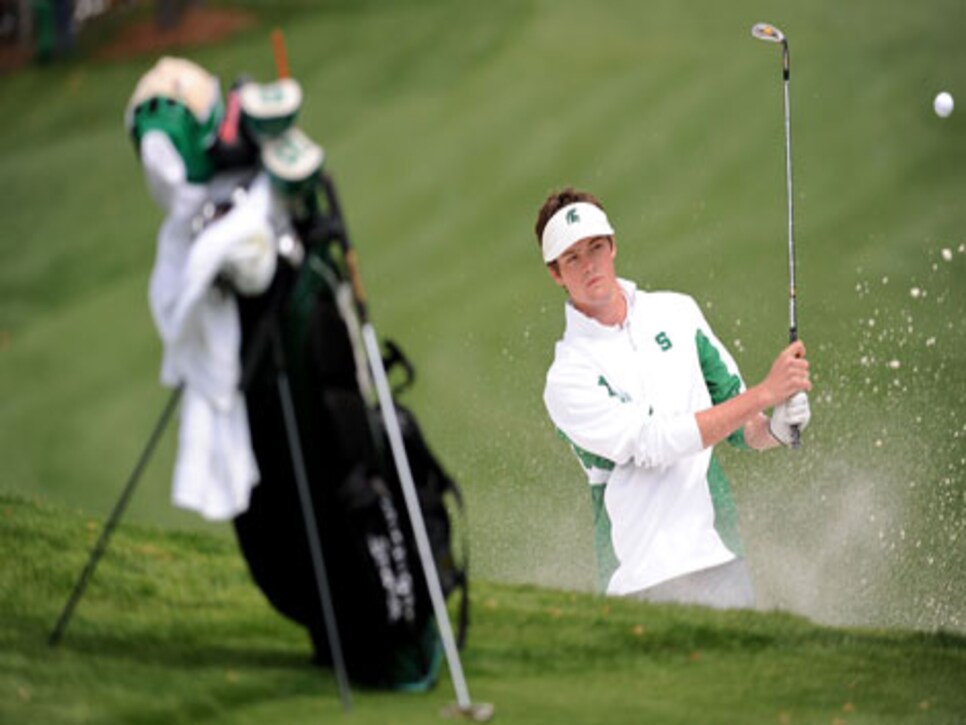 After flirting with contention in the Par 3 Contest, Jack Newman says he's ready for the first round of the Masters.
Editor's Note: U.S. Amateur Public Links champion Jack Newman, a junior at Michigan State, is playing in his first Masters this week. He'll be sharing his thoughts about the experience in a daily diary for GolfDigest.com.
It looks like I got my first break of the week with my pairing for the first two rounds. I'll be with Rocco Mediate and Fred Couples, two guys who I'm pretty sure will be able to keep me loose.
I already played nine holes with Rocco on Monday. He's a great dude, very easy to get to know. And Fred Couples is Fred Couples. When the pairings came out, I got a bunch of texts from friends saying he's their favorite player. He's one of my favorites, too -- just a cool, calm cat that everyone likes.
How do I think I'll handle my nerves in the first round? Well, I feel like I made it through the Par 3 Contest in decent shape, and that had a pretty good crowd. I even had a brief time atop the leader board when I got to four under through seven holes. I know what they say: no one who wins the Par 3 ever goes on to win the tournament. But I'm not superstitious. I'm here to collect as much hardware as I can. So when I popped a ball in the water on eight for double bogey, that wasn't anything other than bad luck.
Still, it was fun. I played with Fuzzy Zoeller and Sandy Lyle, and we had a good time goofing around. Fuzzy was in my ear pretty much the entire time, but I got him back on the fourth hole when I pulled his driver and suggested he hit it. I'm not afraid to play up to the crowd.
As for my preparation for the tournament, I feel I'm pretty close to ready. The only thing that concerns me is where to place a ball on the greens, especially now that the greens are starting to get quicker. But I'm starting to figure it out. I'm learning where I can afford to miss, and where I absolutely can't.
Whether I can pull it off is another story, but I feel good. My plan for the rest of the day is to just practice a bit, and then come back and play some cribbage with the guys tonight. And when I get here tomorrow, I'll stick to my usual hour-long routine.
I'll have my brother Andy on the bag, just as he was when I won the Public Links last summer. That should definitely help. I just figure the more I can treat this like any other tournament, the better off I'll be. Even if, of course, this isn't just any other tournament.