News
All's Fair In Love And Golf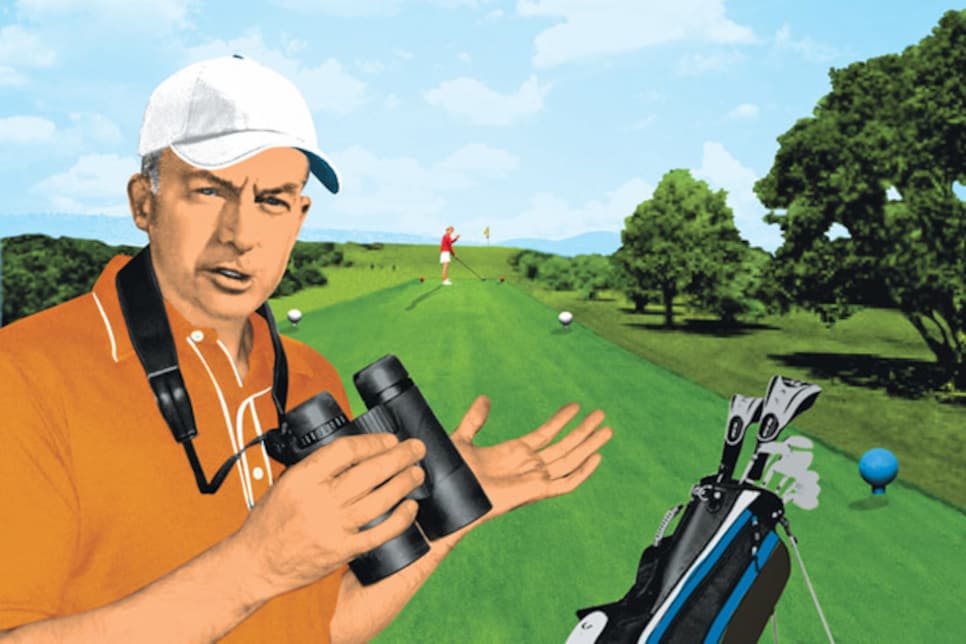 __Q: When I play a match against my female colleague, she insists on playing from the forward tees, which leaves her drives at least 30 yards in front of me. How is that fair?
__ A: You're right, it's not fair. If she's only 30 yards ahead of you for the second shot, she should probably be teeing off from an even shorter distance. You see, it's not about how far you have left to the green, but what club you need to reach it. In an equal world, you would both be using the same club for your approach shot. The average woman golfer hits her drives 150 yards and the average man hits a driver 215. So if you have 160 yards left to the green on your second shot, you're probably hitting a 4- or 5-iron, and she's hitting a 5-wood from 130. Now, if she's an exceptionally long player and is always hitting shorter clubs than you into the green, then you have a legitimate gripe. But somehow, I doubt that's the case.
Q: I just joined a club that has a no- tipping policy for clubhouse staff, but I see other members tipping the guys who clean their clubs, remove their bags from their cars, etc. Should I follow suit?
A: This is a tricky situation. You want to make sure the staff is taken care of, but you also don't want to feel pressured into greasing the starter's palm to get a decent tee time. In cases of tipping, I say err on the side of generosity, but because this is a private club with a policy in place (and most likely a service fee included on your monthly bill), I would suggest attending a board meeting and saying that as a new member, you're confused about the tipping policy and would like clarification. If the board is adamant that no golf-operations employees should receive gratuities, you could suggest that a reminder be sent to all members and staffers so that everyone is on the same page.
Q: Why are there so few players on the LPGA Tour using belly and long putters when they seem to be all the rage on the PGA Tour?
__A:__Perhaps women are better putters. Or more likely it's because they don't have the same access to custom-fitted demos of belly and long putters. At any given PGA Tour event, you'll see a dozen putter reps on the practice green, offering demos to players and fitting them into the proper specs. LPGA Tour players don't get nearly the same service. And if they were to buy a belly or long putter off the rack, there is a good chance it would not be tailored to their height.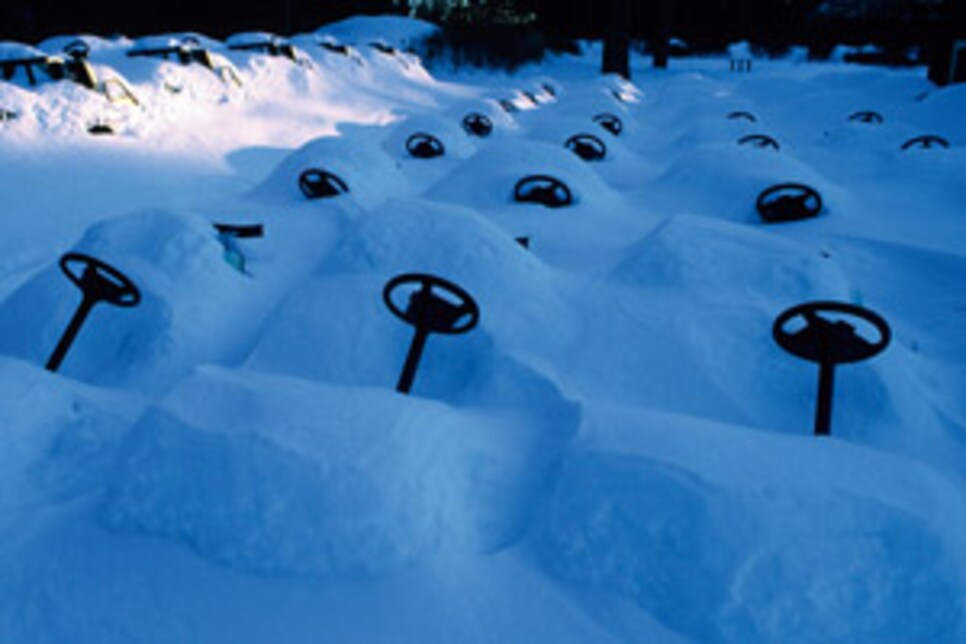 As disappointing as it might be, there usually comes a time every year when you have to take a break from playing. Here are some tips to make sure everything is ready to go when the weather turns for the better.
1. Avoid storing your clubs and balls in an unheated garage or trunk. Cold weather isn t great for rubber grips, and if you do get a playable day in the winter, your golf balls perform better when stored in warmer temperatures.
2. Re-grip or get fit now. If you re sticking with your old set, don t sacrifice a minute of springtime golf waiting for the local shop to put new grips on your clubs. And if you re going to buy a new set, get fit now while your golf swing is still grooved. Who knows what it will look like after a long layoff.
3. Throw out your golf glove and sunscreen. Neither keeps very well. Put new cleats on your shoes. At the least, the improved traction will get you through a soggy, mid-winter day.