The Loop
Anyone (Yes, even you) can win millions on the greens in new Vegas putting contest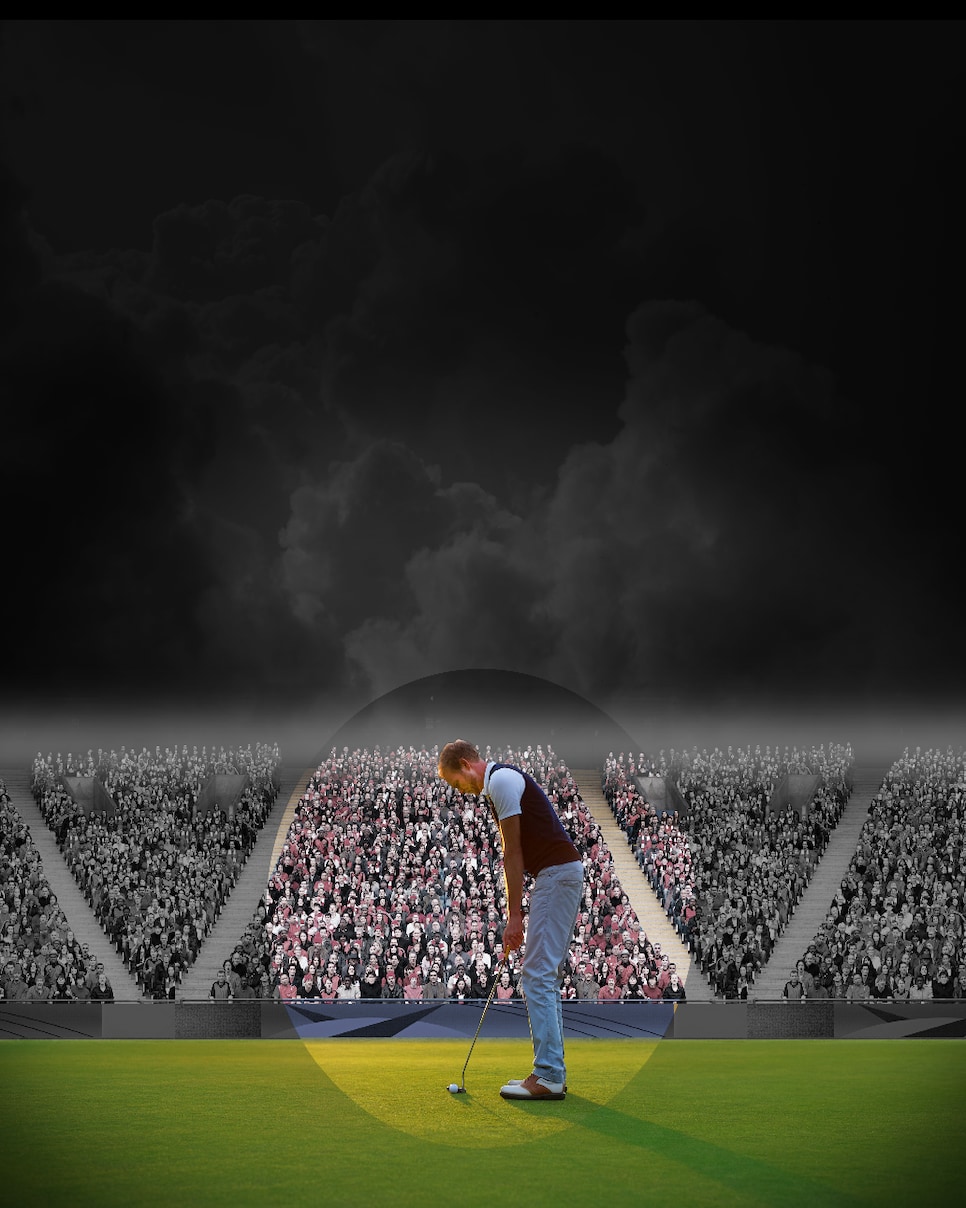 New-age analytics have proven the old adage, "you drive for show, you putt for dough," to be somewhat misguided. But it will certainly be true in a new event that's going to put all the emphasis on the greens and let anyone take a crack at putting for dough. Some serious dough, that is.
Introducing the Major Series of Putting, which will be held in Las Vegas between March 8-29 in 2017. The event is a subsidiary of Lune Rouge Innovation, a new creative company inspired and controlled by Cirque du Soleil Founder Guy Laliberté. Brad Faxon, widely considered to be one of the best putters of his generation is involved as an adviser, and he's excited to watch -- and even participate in the event.
"If golf had been more of a putting contest and less of a ball-striking contest, I would have been a lot higher up on the money list!" Faxon, an eight-time PGA Tour winner said.
The event, being billed as "the biggest putting tournament in history," is reminiscent of the World Series of Poker, an event that shares a similar acronym (WSOP). Participants will have a chance to play their way in through local satellite contests or, for some events, they can pay the entry fee and directly register. For more information, check out www.MSOP.com.
"Bobby Jones had a great quote. 'There's golf and then there's tournament golf.' You can say the same thing for putting," said Faxon, who is a golf analyst for Fox. "The fans that watch on TV when you break it down to 10s of thousands and 100s of thousands on the line, everybody can feel for that because they've played for their $2 Nassau, and they know the thrill."
The event will be contested on an 18-hole putting course built by Nicklaus Design. The course has yet to be built, but tournament spokespeople say it will be 20,000 square feet and surrounded by grandstand seating, a sports bar and a pro shop.
It sounds like a lot to set up -- and tear down -- for one event, but it makes more sense when you hear about the prize money. Entry fees for the MSOP aren't cheap (Ranging from $350 to $5,000) and as a result, the hope is to have a purse of $10 million for all the events combined. The biggest payout listed right now is $155,000 for the stroke play championship on March 18.
The event anticipates some sort of broadcast deal to ratchet up the excitement even more. There's also a hope of getting some big names to play. Faxon is confident celebrity golfers will join him as well as some other PGA Tour pros, which should make for an interesting dynamic if they wind up facing someone from your weekend foursome.
"It would be so cool," Faxon said of the prospect of an average hacker taking down a tour pro. "I think the pros would take their hats off and give a hug, I think it would be fun."
Faxon also thinks the event will help grow the game.
"We always talk about, 'How are we going to grow the game and get it more popular?' If it's any part of the game that's easiest for all types of people to play, it's putting," Faxon said. "And time-wise it's easy, you can putt 18 holes in less than an hour."
So what's a two-time Ryder Cupper's advice to those thinking of teeing it up down in Vegas?
"Two things," Faxon said. "Most guys have funny sort of postures when they putt. Tour players look solid with a strong base or foundation. A funny setup makes things go off. And number two, most of the bad putters really decelerate."
Of course, a third hurdle to overcome at the MSOP will be putting for life-changing money for probably the first time. Good luck making a firm stroke with $155 Gs on the line.