LPGA Tour
Annika Sorenstam is set to play her first official LPGA event in 13 years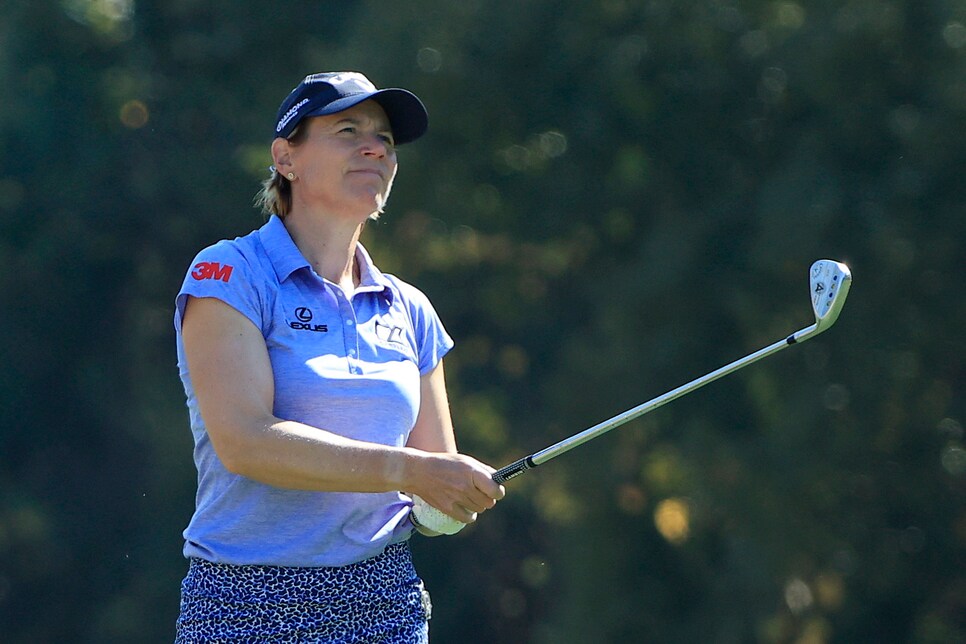 Annika Sorenstam plays a shot on the seventh hole during the first round of the Diamond Resorts Tournament Of Champions in January 2021.
Sam Greenwood
This is not a dream. Annika Sorenstam is in the field at the LPGA Tour's next event: the LPGA Gainbridge, Feb. 25-28 in Orlando. She is a 72-time winner on the LPGA Tour, 10 of those majors, the only woman to shoot 59 on tour, and an eight-time player of the year—you get the idea: The GOAT is back.
Sorenstam, 50, played in the tour's first event of 2021, the Diamond Resorts Tournament of Champions, but competed in the celebrity division. The celebrities played a modified stableford format, and she finished ninth. At the time, Sorenstam said she was looking at playing some events on the Legends Tour (the women's senior tour), though she was adamant that this wasn't the first step towards an LPGA comeback. She also hoped to make her U.S. Senior Women's Open debut in 2021, but the championship's dates were moved to July 29-Aug. 1, putting it opposite of the Summer Olympics in Tokyo. Should the Games go on as planned, Sorenstam has to be in Japan because she's president of the International Golf Federation.
Sorenstam is in the field at the Gainbridge LPGA, and there are no caveats, no celebrity field this time. She'll be playing against the best in the world at Lake Nona, her home course. The last time she played, and won, on tour was in 2008. At the end of that season, she retired.
"Schedule permitting, a goal for me this year is to compete in the U.S. Senior Women's Open. And if I'm going to play my best later this summer, I really need to get some competitive reps under my belt," Sorenstam told Golf Digest via email. "With the Gainbridge coming to my home club of Lake Nona, it just makes sense; our home literally looks at the 16th tee and it would be weird watching the girls playing without me being out there, too. I'm grateful there are spots in the field reserved for Hall of Famers and really excited that my kids and our friends at Lake Nona will be able to watch me compete in an LPGA event."