Silky Smooth
Hall-of-Famer says this '1-2-3' feel was the key to her smooth swing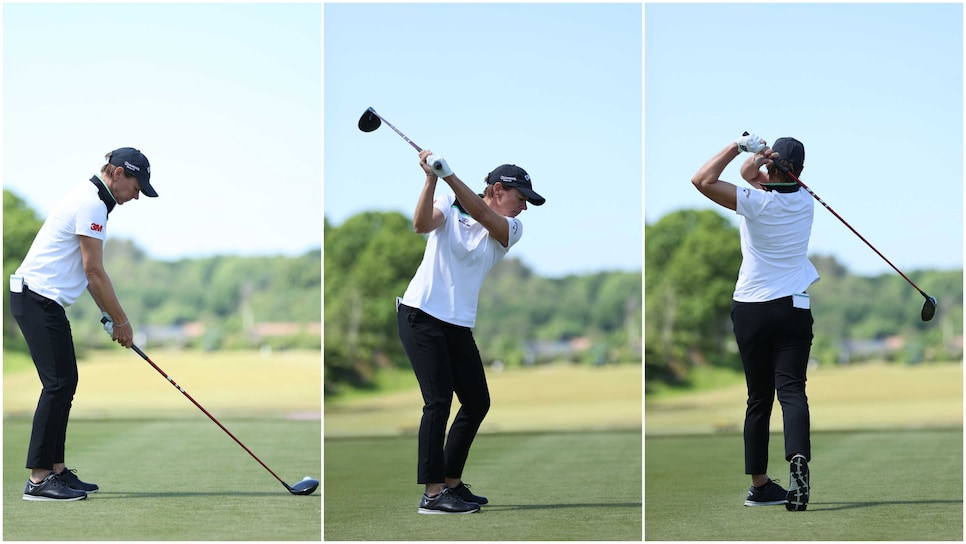 Annika Sorenstam is one of the most prolific winners in golf history. She dominated at every level—and is still going. But perhaps even more impressive than wins on her resume was the manner in which she accomplished them.
Whether it was the iconic first tee shot at the 2003 Colonial Tournament, where she became the first woman to compete in a men's event in 58 years, or securing victory 19 years later at the 2021 U.S. Senior Women's Open, her silky smooth tempo never failed.
It's the kind of rhythm that most regular golfers can only dream of.
Mastering a tempo like this doesn't come without hours of practice, but in an early 2000s edition of Golf Digest, the future Hall-of-Famer also revealed two thoughts that she uses along the way.
Tempo key #1: '6 out of 10'
Annika's says her first smooth tempo rule is feeling like the speed of her swing stays the same speed for every club.
"I try to swing all of my clubs at the same speed, about a 6 out of 10," she says.

In reality, that's not what is happening. Your longer driver will travel with more swing speed than your shorter wedges. Annika knows this, but she wants to feel like they're both moving at the same speed, which is about 60 percent of her maximum speed.
It's something the rest of us should keep in mind: Your should rarely be looking to swing all-out, which may mean swinging your driver with the feel of a smooth wedge.
But the key feel Annika says she uses was to count for three seconds from the setup to the top of her backswing, and then three more seconds form the top of the backswing to the finish position.
"I count in my head 1-2-3 to the top, and then 1-2-3 from the top to the finish," Annika says. "This helps me avoid whipping the club back or rushing it down to the ball."
This is especially useful when she's nervous, Annika goes onto say, when her swing is prone to getting too quick.
Literally counting her way through the swing will prevent her tempo getting too fast (or slow), and create some consistency from swing-to-swing.