The Loop
Angels manager Mike Scioscia uses incredibly under-appreciated word to deny he's stepping down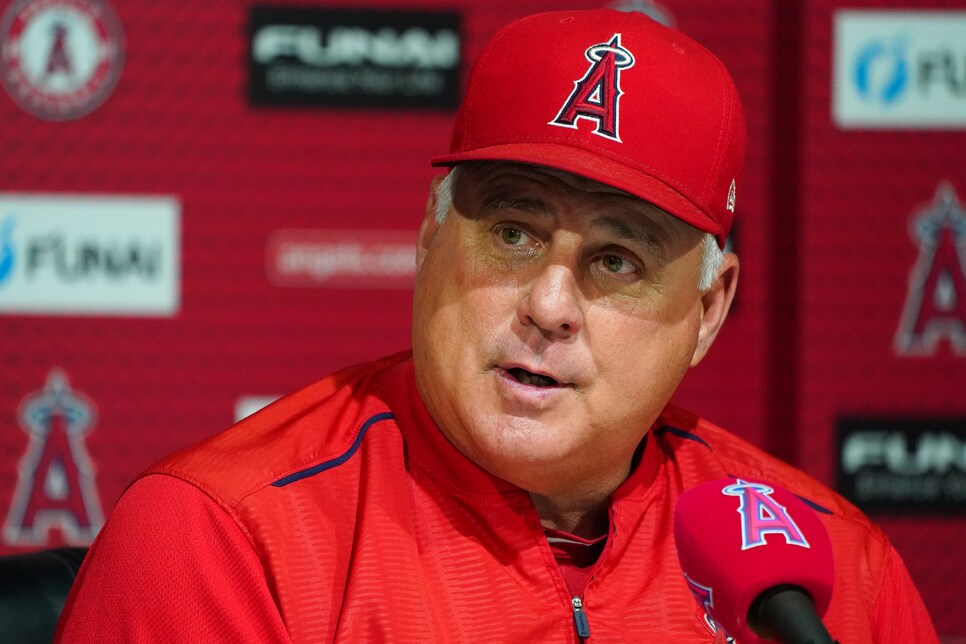 For as long as I can remember, Mike Scioscia has been the manager of the Los Angeles Angels. He's been at the helm so long that he's survived three changes to the franchise's name, starting as the manager of the Anaheim Angels in 2000, then the Los Angeles Angels of Anaheim in 2005 now just the Los Angeles Angels since 2016. Truly remarkable.
Obviously, there's a reason he's not only the longest-tenured manager in baseball, but the second longest-tenured manager in the four major sports behind only San Antonio Spurs head coach Gregg Popovich. He was good at his job from the beginning, ending the Angels 16-year playoff drought and winning the World Series in his third year in 2002 and taking them to the postseason in five of the next seven years. He'll without a doubt go down as the greatest manager in the franchise's history, but since 2010 the Angels have gone to the playoffs just once, and they immediately got swept by the Kansas City Royals as the No. 1 seed in the American League.
Even with the team's lack of postseason success, which is particularly noticeable when you have the best player in the sport (and maybe ever) on your team, it still came as a bit of a shock when it was reported that Scioscia may step down at season's end on Saturday. It's hard to even imagine anyone else in the Angels dugout, but after 18 years, sometimes it's just time.
In typical Scioscia fashion, he shot down this report on Sunday, and he used an incredibly under-appreciated word to deny the rumor that he was stepping down:
Poppycock! Seriously, when is the last time you heard the word poppycock? And yet it works perfectly here. By definition, poppycock simply means "nonsense," but why use boring words like that when you can break out poppycock and cause everyone to double take and question what they just heard. One Angels fan had a great take on the situation:
We could not agree more. Scioscia will be buried in his Angels uniform, and having any other opinion on the matter is pure poppycock.