News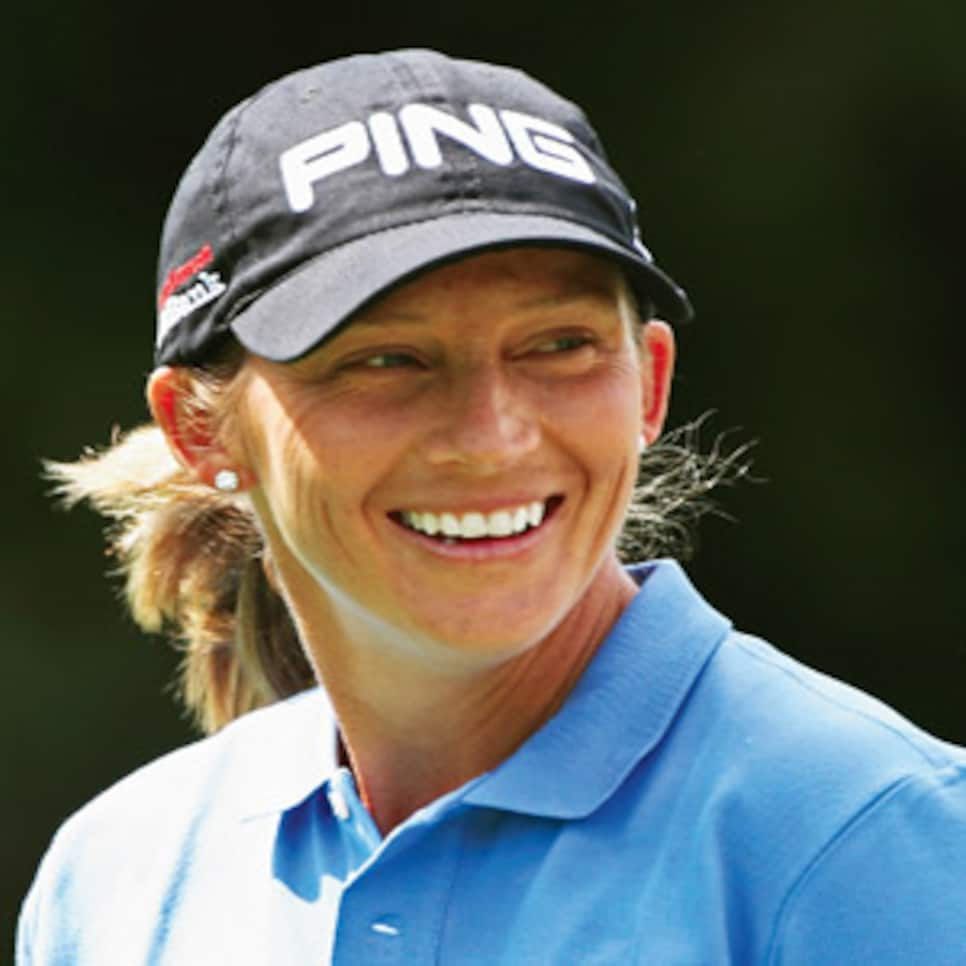 Q: You've won five LPGA tournaments in 12 years on tour, and you consistently rank among the top 20 in the world. What's the secret to your consistency?
Angela Stanford: I'm fortunate to have people around me who keep me encouraged, and I've always been a good ball-striker. I also work a lot on my short game. I asked Juli Inkster one time, "How do you stay out here so long?" and her answer was short game. If you're getting up and down and saving par, you'll stick around for the long run. Plus, I'm learning that my body can't handle what it did at 25, so I'm a lot more careful with my travel, and I'm very aware of what works for me. I know that three tournaments in a row is probably the most I can play effectively. I can go four, but one of those weeks isn't going to be very good.
Q: You grew up in Texas playing many sports. How did golf become your career?
AS: As a kid, I played softball, basketball and volleyball with my friends and was always very team-oriented. I think that's why the Solheim Cup pushes me so much, because I love the team atmosphere. Golf was just a means for me to get an education at first. I realized in high school that we probably weren't going to be able to afford a Division I school, and I wasn't very fast or tall on the basketball court, so golf had to be it. I didn't actually think about turning professional until my senior year, when my coach suggested I try Q school.
Q: In all these years, you've never moved away from Texas. You're even campaigning to bring an LPGA event to your home state. What makes it such a great place?
AS: Everything. A lot of it is the people. I've lived within a 30-mile radius [of Fort Worth] my entire life, and when I come home, it's just a great feeling. People will make eye contact with you, they'll smile at you. People are just so friendly around here, and they love golf. They support back-to-back PGA Tour events and flock to the men, and if an LPGA tournament were placed right on the calendar, I just know that they would love the women.
Q: You won the HSBC Women's Champions last winter. What are your goals for 2013?
AS: I need goals to stay focused, but I've learned the hard way that goals and expectations are two different things--it has to do with perspective and relaxing and letting go of things. The HSBC was awesome because I went in with goals but no expectations. But I'm excited about the next four to five years because I feel like I'm in my prime. I have yet to win a major, so that is first and foremost in my mind. My plan is to play in two more Solheim Cups and the Olympics, and by then I'm almost 40 and probably done. [Laughs.] Or at least it's as far as I've gotten in my mind.