The Loop
Andrew "Beef" Johnston, aka "Uncle Beef," is living out his dream at the British Open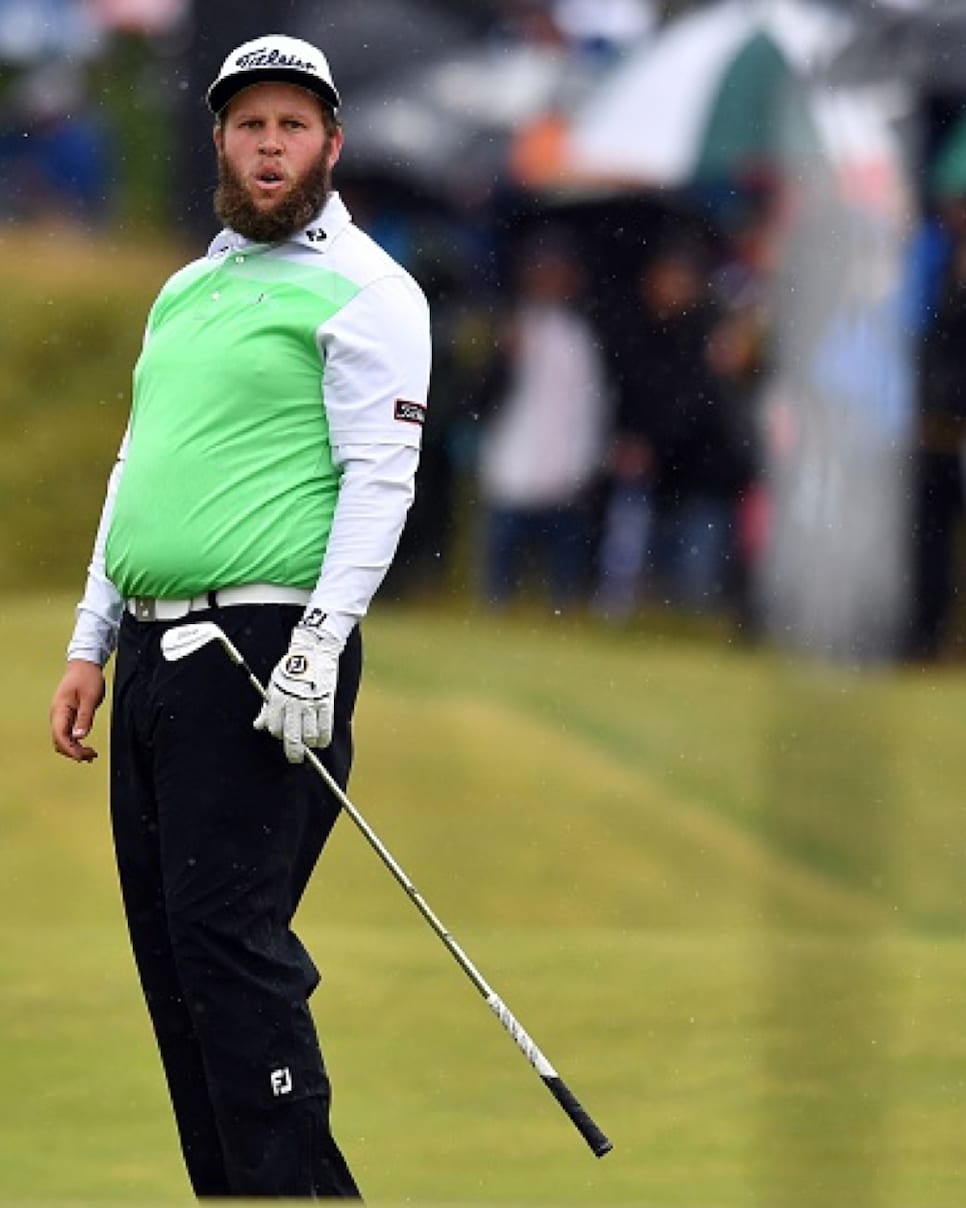 TROON, Scotland -- Andrew "Beef" Johnston already had the best nickname in golf. But "Uncle Beef"? That might be the game's best title.
Perhaps more than any other player in the field at the 145th Open Championship, the popular Englishman has had loud crowd support the first two days. And one of his most vocal fans has been his five-year-old niece, Summer.
"I can hear her shouting out 'Uncle Beef' now nearly every hole, and 'Beef to the rescue' she came out with today," Johnston said. "She cracks me up."
If neither of those are names of reality TV shows next year, the BBC has really dropped the ball.
Regardless, the "Beef" shouts from Summer and other fans at Royal Troon promise to only grow louder over the weekend. After a second-consecutive 69, Johnston finds himself in the top 10 -- not a bad position for someone playing in just their third major championship.
"Yeah, I love it. I dreamt of it as a kid, man," said Johnston, 27. "Playing in these events and people shouting your name. I absolutely love it."
Although he sounded like a veteran when asked about being in contention to claim the claret jug.
"Yeah, yeah, there's a long way to go. It's not even worth thinking about," Johnston said. "Just got to go out and play tomorrow and see what happens after that and evaluate after the third round and go on from there."
But not before hanging out with Summer -- and playing some game called "Soft Kitties."
"She hammered me on that yesterday, so I want to get her back," Johnston said.