News
ANA Inspiration can add air quality from California wildfires to list of concerns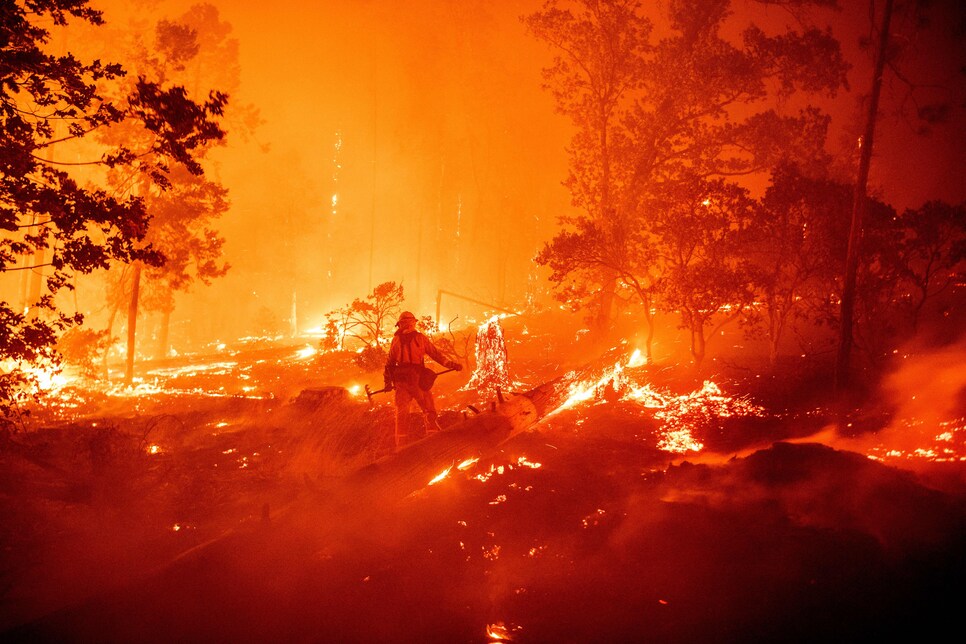 One of the wildfires causing havoc in California. (Photo by JOSH EDELSON / AFP) (Photo by JOSH EDELSON/AFP via Getty Images)
JOSH EDELSON
RANCHO MIRAGE, Calif. — It seems as though COVID-19 concerns, temperatures in the 100s and major championship golf did not present enough of a challenge at the ANA Inspiration this week. So for good measure, air quality has signed on as a potential issue.
Smoke from the El Dorado wildfire northwest of here has made its way to the Coachella Valley, of which Rancho Mirage is a part, and should it worsen the LPGA has not ruled out allowing players to use carts in competition.
"We're continuing to monitor both the AQI [Air Quality Index] and the temperature very closely," Heather Daly-Donofrio, chief tour operations officer, said Tuesday afternoon. "If it becomes clear from our medical team, and we're also going to be working with the medical team at Eisenhower Medical, if the high temperatures and the AQI converge to a point where we feel that's unhealthy for walking -- again, we're not there yet — we have not ruled out carts for players on tournament days."
"In general we've heard from our players that they want to walk, that it's a major championship, and of course in major championships you want to walk." Daly-Donofrio said. "But what's most important right now is the health and safety of our athletes and our caddies.
"So we're talking to our medical director. We're watching the levels very highly. But with the AQI you really can't forecast out too far. So while the AQI level's terrible now, for later in the week really can only do that current day and the next day, because a lot can change between now and then."
As for the temperatures, she said that the tour's meteorologist right now has them at 100 degrees on Thursday, 108 on Friday, 110 on Saturday and 113 on Sunday.