Courses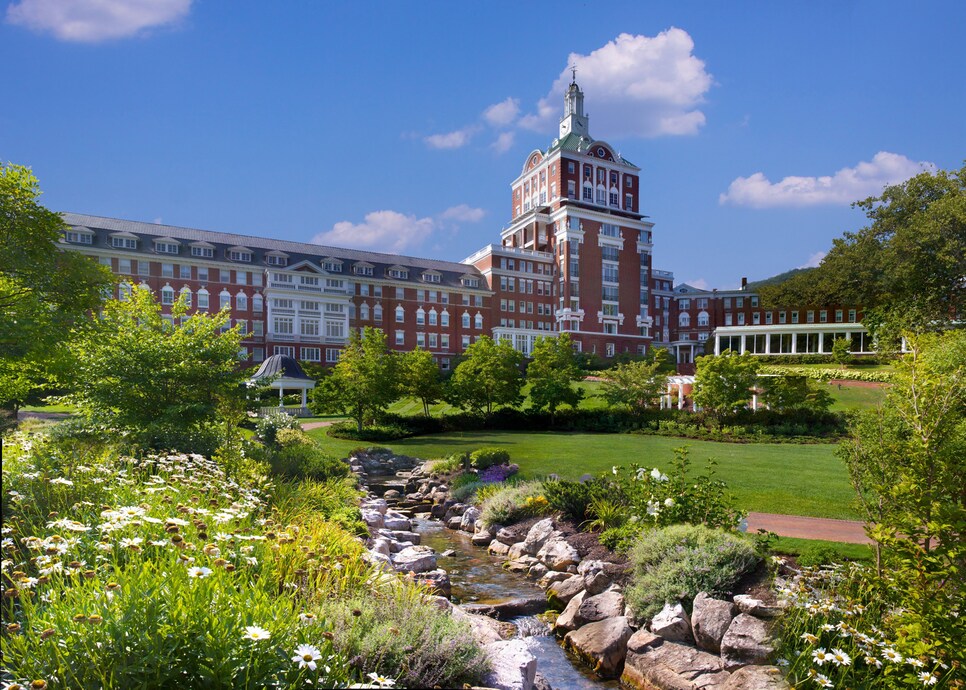 It's not easy to earn the title Director of Golf Emeritus, but it's a distinction that Don Ryder wears easily, graciously. After 42 years at the director of golf at the historic Hot Springs, Va., resort The Omni Homestead, which is celebrating its 250th anniversary this year, Ryder retired last fall, but his values, expertise and legacy live on. Barry Ryder, Don's cousin and employee for close to 30 years, is the new director of golf, and Mark Fry, a protégé of Don's since 1996, is the head professional at the facility's Cascades Golf Course, which is widely considered one of the best mountain layouts in the U.S.
There are a lot of things that make The Omni Homestead an exceptional experience for golfers. For starters, there are two standout golf courses — the Cascades and the Old Course, built in 1892 — plus a wealth of natural beauty and history. Twenty-three U.S. Presidents have visited the resort, which started out as an 18-room lodge in 1766; guests can soak in the same mineral springs that Thomas Jefferson did in 1818. Despite its blue-chip golf courses and presidential pedigree, the Homestead's greatest assets are its people, says Ryder. "People who work here take pride in Bath County and the property, and they want everyone to love it just as much as they do."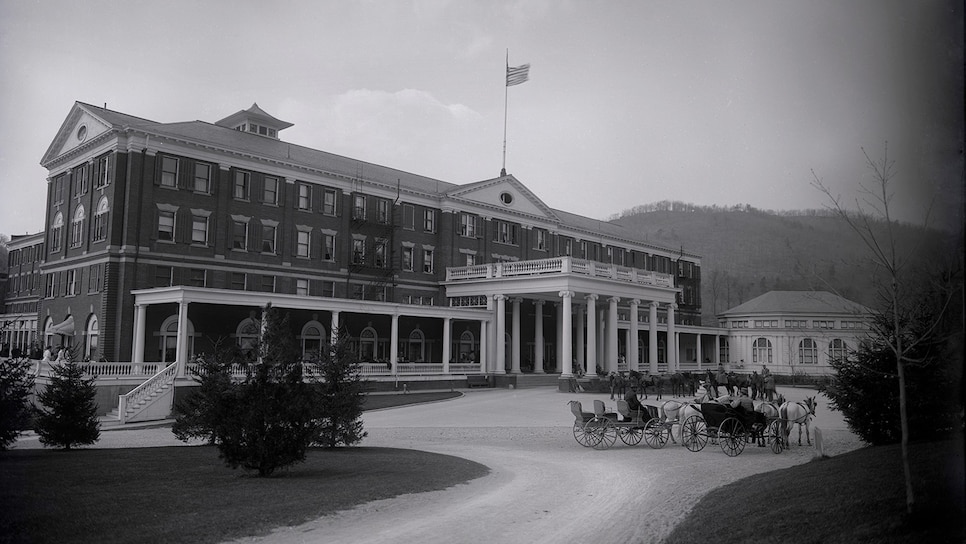 Ryder, who was recently was awarded the Virginia State Golf Association's 2016 President's Award in recognition of his contributions and service to the game, says the locals who work here are loyal to the resort and bring decades of experience. Ryder's late grandfather helped build the resort's iconic tower; his son has been with the resort for 25 years and is an instructor at the Homestead's gun club; his daughter works at the resort in HR; and three of his grandchildren work there too, representing the fifth generation of Ryders.
One of Don's early mentors was Sam Snead, whose name is indelibly linked with The Homestead. Ryder counts Snead, who died in 2002 and still holds the record for most PGA Tour wins, as a friend, and the two enjoyed fishing and hunting together. Ryder says of Snead, "He was the most determined person and his desire to win was second to none. He just loved to play. He gave me golf tips without even knowing he was giving them. Watching him swing, his tempo and rhythm, probably taught me the most."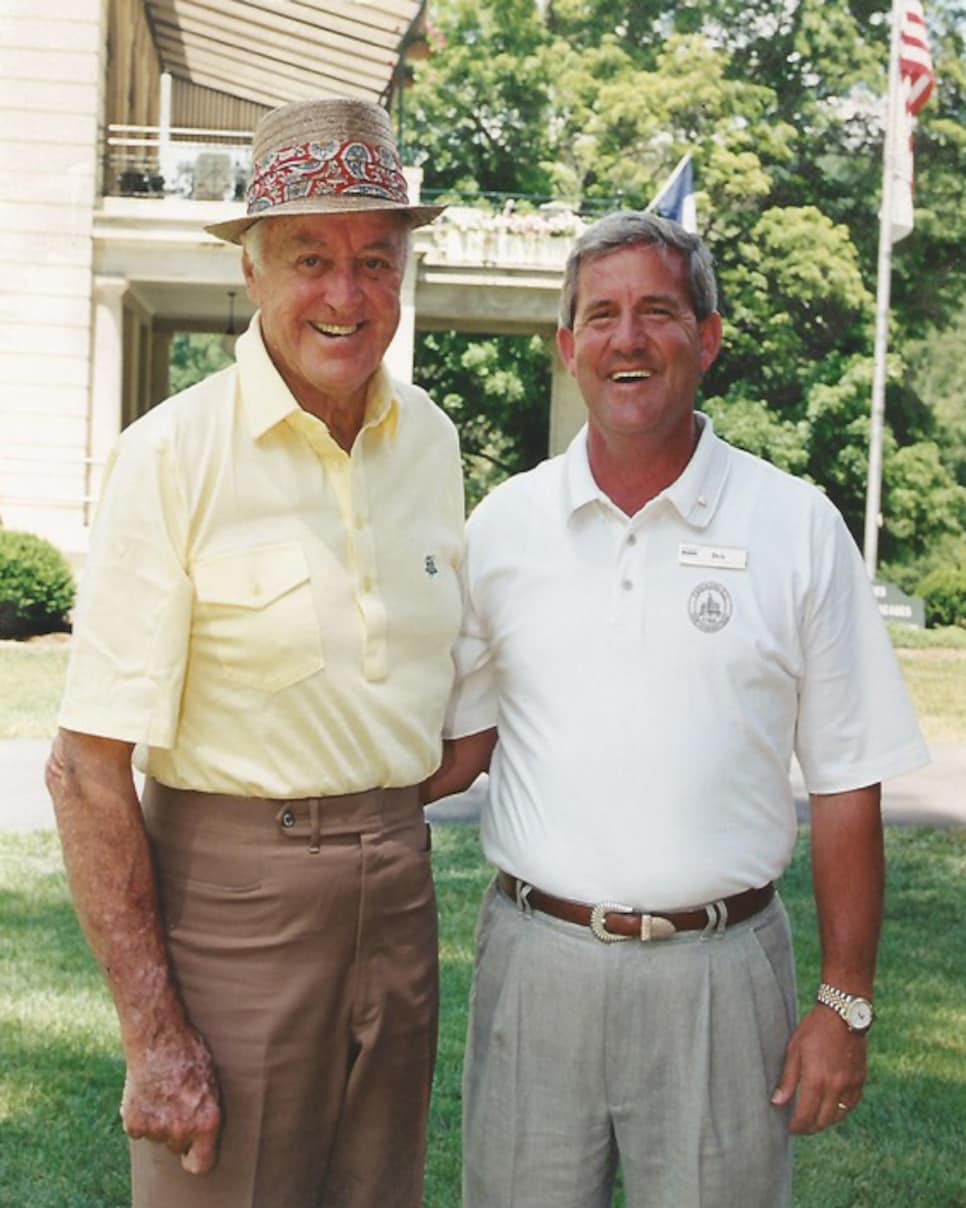 There's definitely something in the water in addition to the Allegheny Mountain trout the area is known for. Bath County has a legacy of producing golf professionals. Ryder estimates that there are close to 40 PGA golf pros across the country who are from the Hot Springs area, including Don's two brothers, and of course Tour Professional J.C. Snead, Sam's nephew, and Snead himself.
Like Snead, Ryder's beginnings at the Homestead were humble. Now 69, he started at the resort in 1973 as a doorman, but his commitment to the resort paid off. A great golfer in his own right, he was promoted by the owner from doorman to head golf pro in the span of a weekend. Ryder has passed on this knowledge and Snead's core principles–keep it simple, love the game–to the thousands of golfers who have taken lessons at the resort during his tenure. He's taught generations of family members, from fathers to sons to grandsons, and has built lasting relationships with guests of the Homestead, who have invited him to play as their guests all over the country, from Pine Valley to Pebble Beach. And even though Ryder has retired, he will still give private lessons and help out at the golf school. "I'd do anything in the world for this place and for the people of Bath County," says Ryder. "We want to make it a special place to make people feel that they are not coming to a resort but are coming home."