News
African-American women claim racial, gender discrimination at Pennsylvania golf course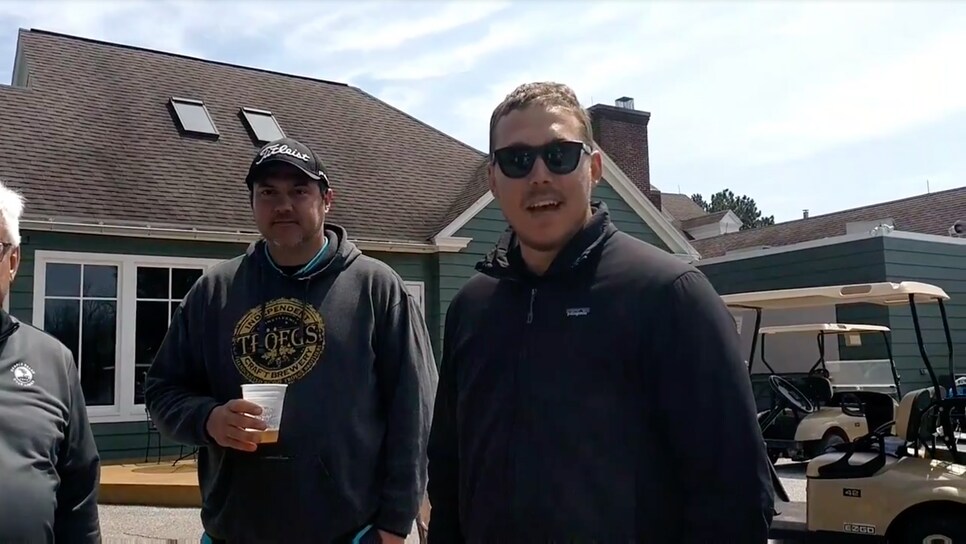 A group of African-American women claim they were victims of racial and gender discrimination during an incident last Saturday at a Pennsylvania golf course, according to the York Daily Record.
Five individuals—Sandra Thompson, Myneca Ojo, Sandra Harrison, Carolyn Dow, and Karen Crosby, known as the Sisters in the Fairway—were told on the second hole they were not keeping pace of play at Grandview Golf Club by Steve Chronister, father of the course's owner. The group, which had reportedly received permission to play as a fivesome, pointed out to the club pro the pairing ahead was on the green and they were keeping pace. The women reportedly finished their first nine holes under two hours, below average pace of play etiquette.
At the turn, three of the women left, shaken up by the incident. Two decided to continue playing. At the point, Chronister, his son Jordan and three staff members approached Sandra Thompson and Myneca Ojo, telling them they had taken too long of a break between nines. The women were told they had five minutes to leave the property before the police were called. When the women responded they were members of the club, Chronister, a former county commissioner, offered to refund their membership.
Following the call to police, the women captured the confrontation on video:
Initially, the club's co-owner, JJ Chronister, Jordan's wife, issued an apology on Sunday to the women via the York Daily Record.
"Yesterday at Grandview Golf Club, several of our members had an experience that does not reflect our organization's values or our commitment to delivering a welcoming environment for everyone. We are disappointed that this situation occurred and regret that our members were made to feel uncomfortable in any way. We have reached out to the members who shared their concerns to meet in-person, to fully understand what happened so that we can ensure it never happens again. Our team is very sorry for any interaction that may have made any member feel uncomfortable. Please know that we are taking this issue very seriously and expect our own organization to meet the highest standards for service that allows for everyone to feel comfortable and welcome."
However, a second statement was released on Monday, somewhat backtracking from JJ's comments.
"Grandview currently has 2,400 members. In the past players who have not followed the rules, specifically pace of play, have voluntarily left at our request as our scorecard states. In this instance, the members refused to leave so we called police to ensure an amicable result. The members did skip holes and took an extended break after the 9th hole. We spoke with them once about pace of play and then spoke with them a second time. During the second conversation we asked members to leave as per our policy noted on the scorecard, voices escalated, and police were called to ensure an amicable resolution."
According to the York Daily Record, no charges were filled as of Monday. Thompson, an attorney, said instead of a proposed meeting, she hopes the club's staff undergoes racial sensitivity training.
"There needs to be something more substantial to understand they don't treat people in this manner."