Apparel
Adidas Golf launches adicross, an urban-inspired collection of golf apparel
On a warm September afternoon, a day after helping the U.S. Team win the Presidents Cup, Dustin Johnson drove a BMW into a huge, industrial loft space in Manhattan's West Village. He stepped out of his car to loud, thumping music while looking sleek and stylish in Adidas' new adicross apparel.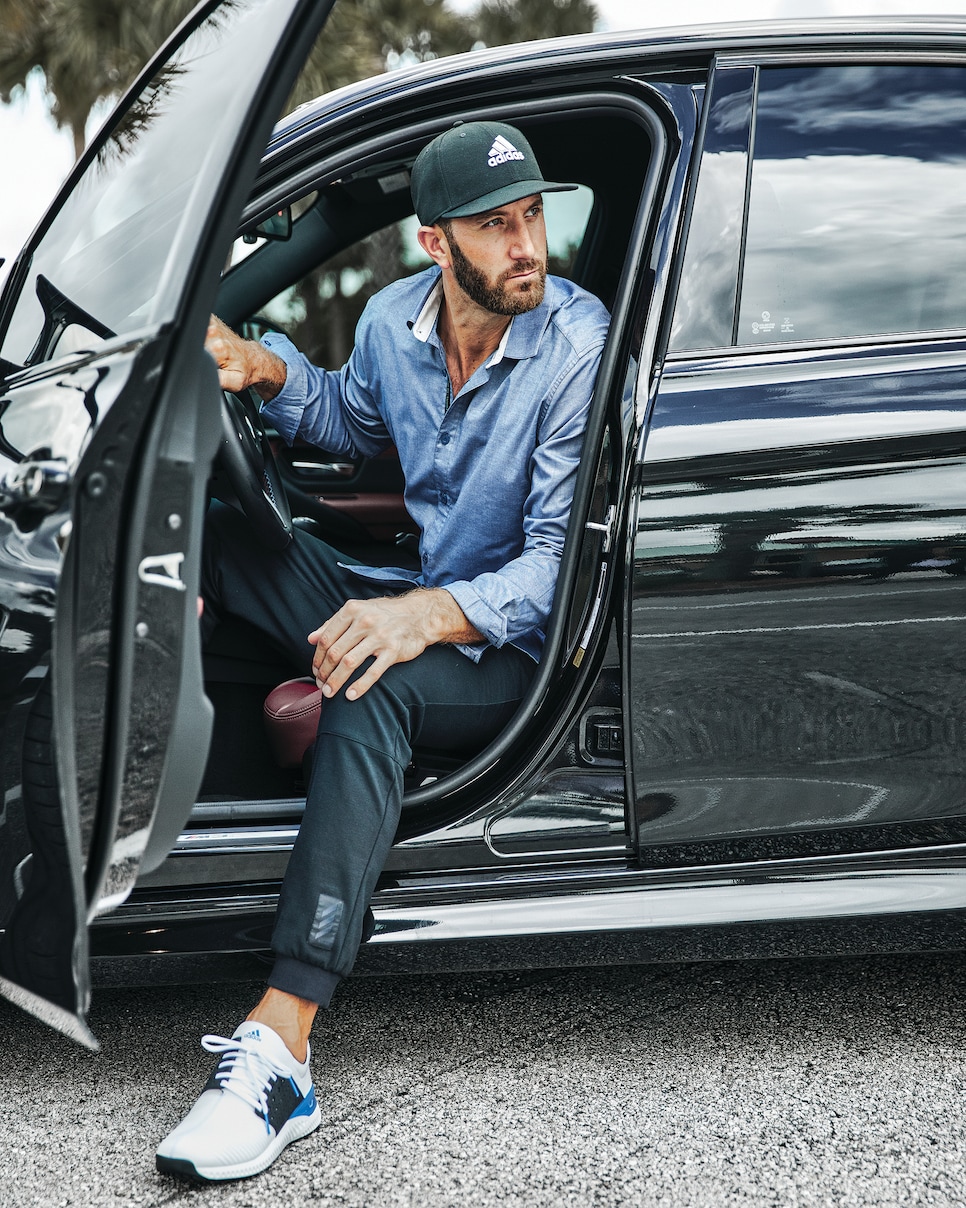 "This is something I'll wear when I'm traveling to a tournament, practicing at home, or even headed to the gym," said Dustin Johnson. "It's just a cool look that I'm really excited about, especially since it's so versatile being something you can wear on and off the course."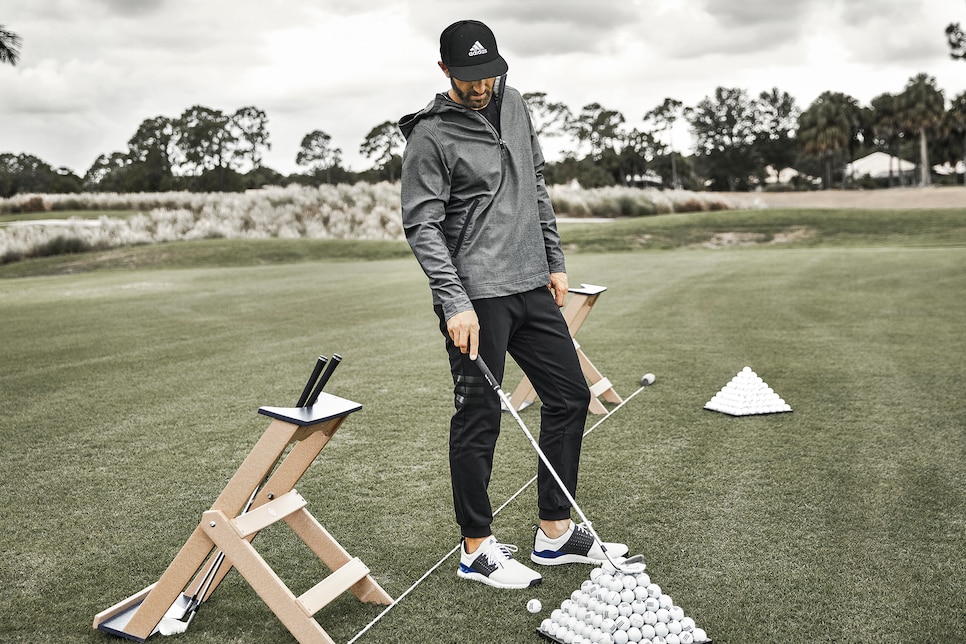 Based on the idea that a golfer's life doesn't ever begin and end on the golf course, adicross is Adidas' new on- and off-course collection that features urban-inspired and non-traditional apparel and footwear. Available December 1st at select retailers and on adidas.com, this line is highlighted by Anorak jackets, Henley shirts, hoodies, Oxfords and joggers. All the adicross pieces offer a creative, modern aesthetic fused with hidden technology.
The Henley, t-shirt and pique polo, for example, have "no-show technology" that's designed to hide all signs of perspiration—a sweat-wicking, double-knit material eliminates the appearance of sweat before it even gets to the surface.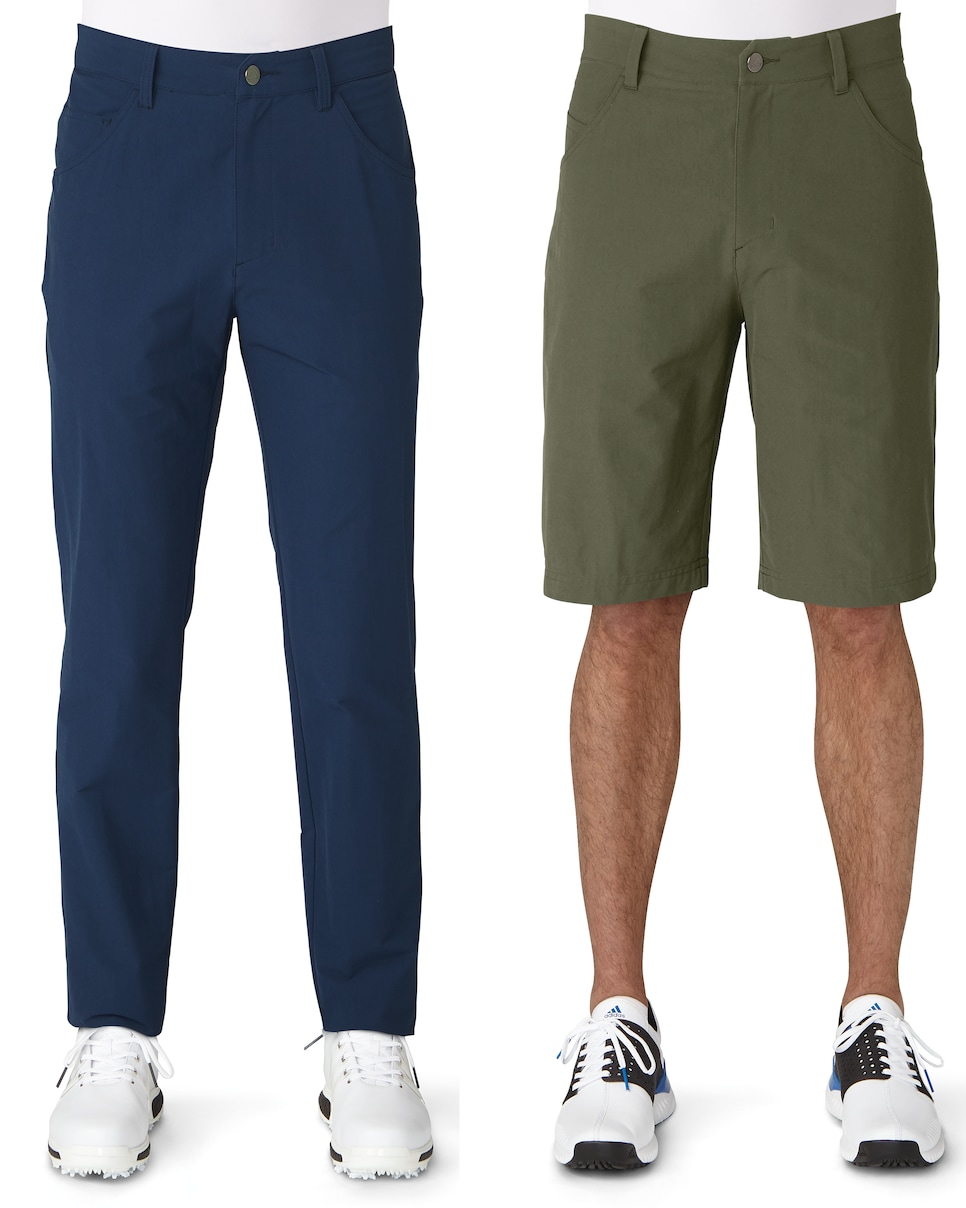 The 5-pocket pant and short feature a nylon-spandex blend material that combines stretch and comfort to increase range and ease of movement, all while being highly durable. And the pants are designed with modern tapered fit, making it work as well off the course as it does on the course.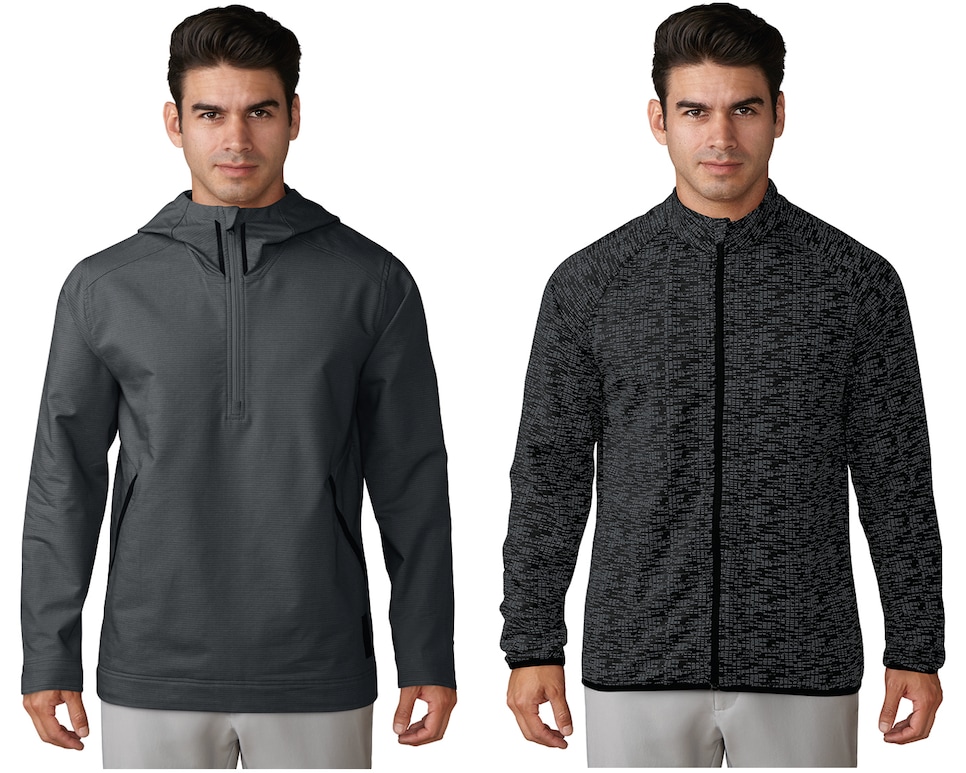 The Icon polo and jacket are made with a Primeknit material that's soft and stretchy and is designed to enhance mobility and provide premium comfort and feel. The Oxford secretly features a great amount of stretch and flexibility, which is a fresh twist on a classic piece.

To complete the head-to-toe look, the adicross collections also includes footwear, led by the adicross Bounce, which will be available on January 1st. The adicross Bounce has an offset wrapped saddle with multiple eyelet rows for customizable lacing, and a rubber spikeless outsole with 181 strategically-placed nobs for an optimal grip that's also green-friendly. Additional adicross footwear styles will be released in February 2018.
From their hidden technologies to their rich, muted colors, the pieces in this adicross line are designed to adapt to various environments, helping golfers transition seamlessly from the course their everyday lives. Although these items won't be worn by professional golfers in competition, the different, unique collection changes the golf apparel landscape in a powerful, positive way.