News
It's Pretty Good Being Adam Scott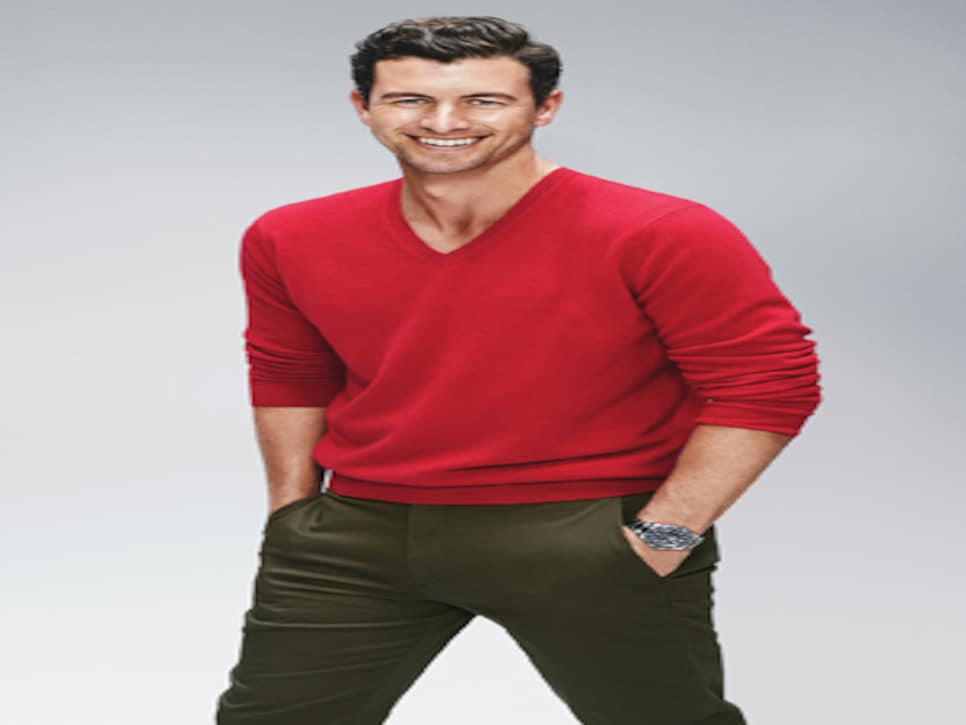 On the back nine I just told myself, This is it. You have to be bold now."
The green-jacket victory lap Adam Scott took in Australia set a record for generosity and grace. It was ridiculous how great he was.
Everyone who wanted to throw an arm around him was welcome to. He posed for every photograph, signed every autograph, attended every dinner—and gladly, too, never once donning that mask golfers wear at such occasions, that says: Why do I have to be here?
Children queued up just to finger the green fabric. He didn't hurry them. He remembered.
In Queensland, the Masters ends on Monday morning right around the time school begins. That bleak Monday in 1996 when Greg Norman unraveled, Scotty's mates trudged to class, but he stayed home. He was 15. No Australian of their generation had to be told what it meant to break through at Augusta.
"I'm a proud Australian," he said after winning the playoff with Angel Cabrera, "and I hope this sits really well back home. We're a proud sporting country and like to think we're the best at everything, like every sporting country. Golf may not be our biggest game, but we have a long list of golfing greats, and the Masters was the one thing we hadn't achieved. So it's amazing that it's my destiny to be the first Aussie to win." As recently as the 2012 Open Championship, when Scott bogeyed the last four holes to lose by a stroke, it seemed he was destined to be known as a pretty boy with a pretty swing and a pretty ugly putting stroke.
"Pretty boy" doesn't quite tell it. If you were the father of a 19-year-old girl and you saw Adam Scott coming up the walk, you'd pray to God he's a process server.
But when you dig down below the curly hair, the look of mischief, the actresses and even the tennis players, you find a gentleman and a gentle man, with guts.
The Sunday that Scott won the Masters, he didn't putt well, you know. "I was very, very shaky with my speed control," he said, "leaving everything short on the front nine, incredibly short. On the back nine I just told myself, This is it. You have to be bold now."
At Royal Lytham, he had been the followed. This time, he was the follower. For a certain kind of putter, it's better to be the follower.
Scott came to the 18th green to find Mark O'Meara's winning putt still quivering in the grass 15 years later.
You know it's right to left. Go with your instinct. Just put it out there and hit it. Show everyone how much you want it. This is the one.
While he was Down Under, he played in four tournaments, won three of them (including the World Cup in partnership with Jason Day) and finished second by a stroke to Rory McIlroy in the Australian Open. But, on the final day, Rory thoroughly out-putted him down the stretch. Scott's issues on the greens aren't over.
Sometime before Jan. 1, 2016, he'll have to let go of the broomstick putter, or it will have to let go of him. Maybe he'll just move the handle a half-inch and tango on. Or maybe he'll solve the puzzle of the short putter this time.
He solved the puzzle of never playing well in the majors. He's a staple in them now.
Also, he survived Lytham. Even the post-game press conference.
"Do you come from Freckleton originally?" an Englishman from Freckleton wanted to know. "I mean your parents?"
Scott smiled beautifully.
"No, my parents are from Australia," he said politely. "My grandmother was from Wales, actually. I think my dad might have had cousins from Freckleton. I believe his aunt lived there behind the ninth green. That's the best I've got for you."
Then he laughed. Everyone did. He was going to be OK.