News
There's a third pro playing with Tiger-Phil on Sunday at Zozo—and he's pretty stoked about it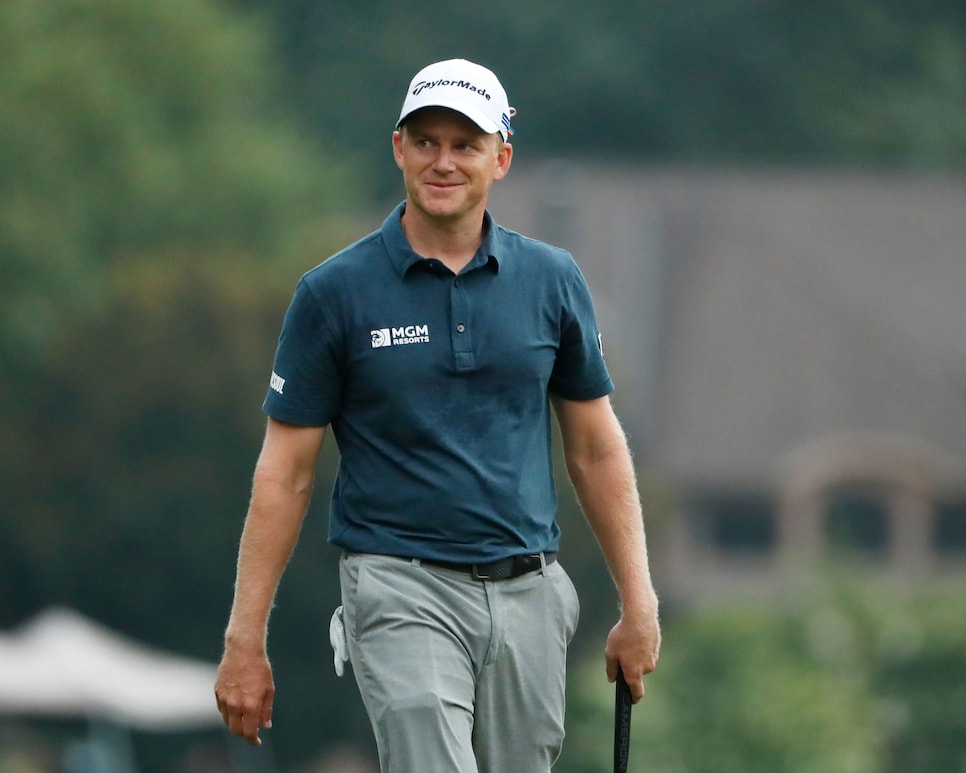 Adam Long will have an interesting pairing on Sunday at the Zozo Championship, playing in the same group as Tiger Woods and Phil Mickelson.
Chris Keane
Golf social media started to buzz when it became apparent that Tiger Woods and Phil Mickelson would be playing in the same group during Sunday's final round of the Zozo Championship. Never mind that the two rivals have no chance of winning the tournament; both are tied for 68th in the 78-player field after 54 holes, 16 strokes back of leader Justin Thomas. It's just that the two haven't played in the same group in a PGA Tour event since the 2018 Players Championship. And a Tiger-Phil pairing, no matter the circumstances, is worth getting excited about considering we don't know how many more times we'll see this.
What didn't get quite as much attention, however, is that there will be a third member of the 11:28 a.m. PDT group off the 10th tee at Sherwood Country Club. Adam Long, a 33-year-old journeyman in this third full year on the PGA Tour, will join the superstars for what could be an entertaining afternoon.
Needless to say, Long doesn't have quite the resume of Woods and Mickelson. His first and only tour win so far came at the 2019 Desert Classic where, interestingly enough, he stared down Mickelson with a clutch birdie on the 72nd hole to pull out the win. This is just his 58th career tour start and he's won just $4.2 million in those events.
Yet Long had his own fun with the turn of events when he noted what's in store on Sunday.
Well played, Adam. Self-deprecation always works in these situations.
In case Long wasn't asking rhetorically about the playing records, the threesome has combined for 127 PGA Tour wins, 20 major titles and more than $217 million. But here's their PGA Tour records break down among the three.

That said, Long is psyched for Sunday and deservedly so. And if he can get the best of Woods and Mickelson, he'll have a heck of a story to tell.