GOLFTV Newsletter
A Peek Inside a Champion Golfer's Mind: An Exclusive Q&A with Lydia Ko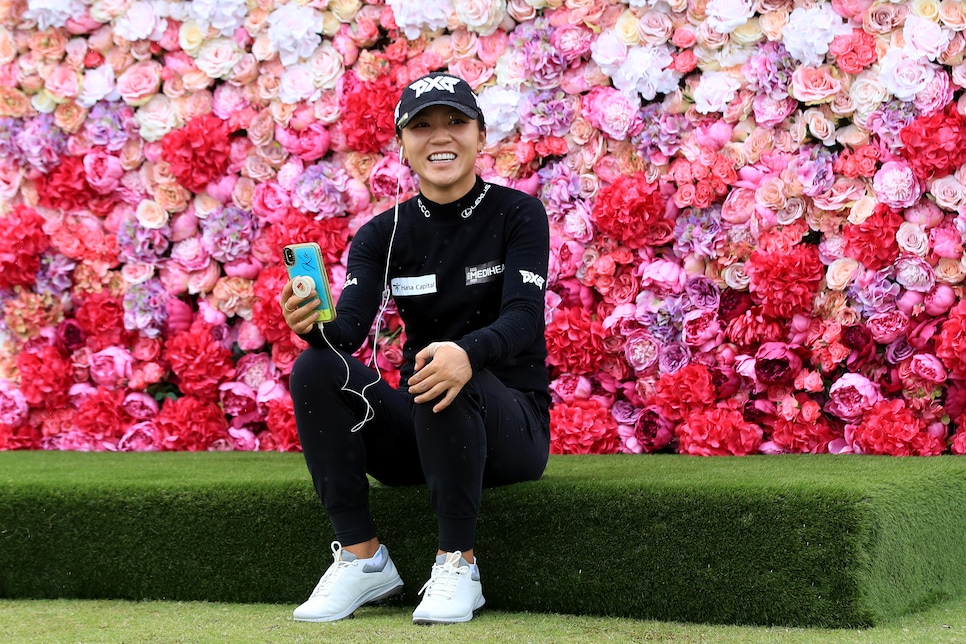 Oftentimes we have to remind ourselves that Lydia Ko is still in her early 20s. Her raw talent and an ever-growing list of accomplishments make her one of the most decorated players in golf. The best part? She doesn't seem to be slowing down anytime soon. In fact, her strength and emotional maturity seem to grow with each conversation, experience and opportunity that comes her way. How does young Lydia maintain a "normal" life whilst competing as a professional golfer? In an exclusive interview with GOLFTV, Ko reveals how she is able to find balance and spread positivity in the midst of a world she is attempting to better understand.
In 2015, you decided to pursue a degree in psychology from Korea University in Seoul, South Korea. Did you hope to find overlap between the subject and your future endeavors in golf?
I'm fascinated by social psychology, which centers around why people behave a particular way in a set environment. A couple of years ago, I had the opportunity to spend a few weeks taking a winter course that solely concentrated on this specific area of study. Hands down, it's been one of the most enjoyable classes throughout my studies. I've always wanted to learn more about how people interact, so I thought, Why not study something that intrigues me? I actually haven't finished my degree yet, so I hope I can apply what I've learned in this class to other disciplines, such as sports psychology.
It's funny … I love what I do and wouldn't trade it for anything, really. But I've definitely considered pursuing a career in counseling after my playing days are over, or perhaps going into a field where I can connect what I know about golf to psychology. One thing for sure is that I love being around people and I especially enjoy helping others when I can. My studies remain separate from my professional golf career as of now, but that could certainly change in the future.
In addition to your studies, what are some of the other ways you've been able to express yourself apart from golf?
When we weren't competing on the LPGA last year due to the pandemic, I found myself staring at my golf clubs feeling like I was somehow getting behind or losing an edge. I wanted to make the most out of the situation, so I found myself in the gym pretty much every day. I devoted a significant amount of time towards strengthening my upper body because I'm always striving to get more distance off the tee. That's where I really fell in love with the process of improving my game. My passion for exercising comes from a desire to get stronger while also recognizing that strength is going to help my performance in the long run.
But I'd like to think I'm more than just a gym rat! For me, running is therapy. It's a period of 30 or so minutes that allows me to gather my thoughts and rid myself of any stress. I would even go as far as to say it's changed my entire life — and definitely my golf game. I try my best to be productive each day because it helps me to remain in the present moment while also sharpening my mental stamina.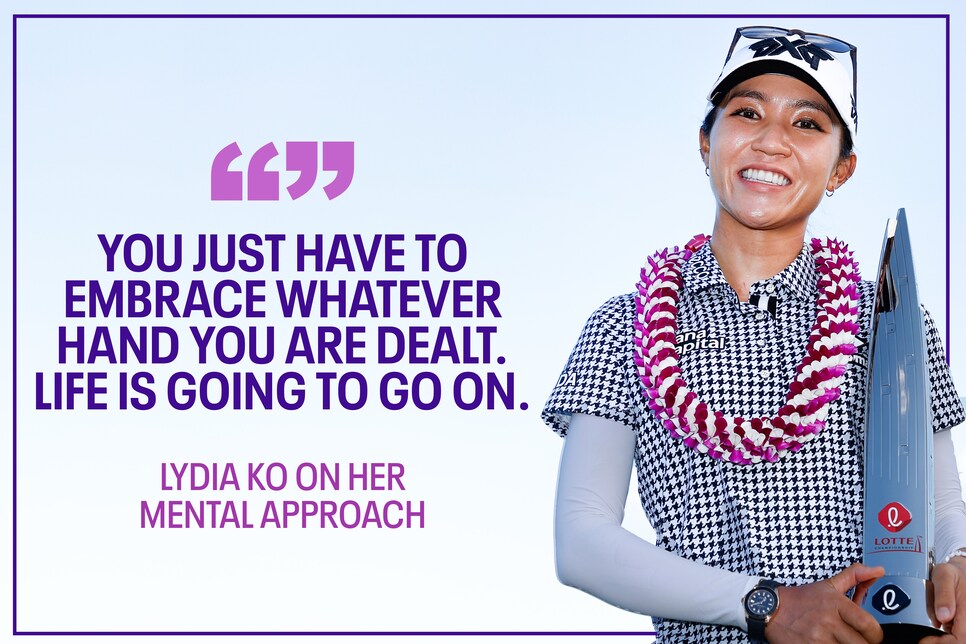 We've noticed that you've posted a decent amount of your workout videos on social media. There have been some instances where you've received negative comments. Knowing your background in psychology, how do you manage criticism?
Yeah, so criticism is obviously everywhere, and it is especially prominent on social media platforms. When using social media, I have the mindset that I can't make everyone like me, so I'll just be myself and share my story regardless. I am grateful for the 99 percent of people who are supportive and enjoy being a part of the journey I'm on.
I also look at social media from a different angle living so far away from where I grew up. A lot of my family and friends are back in New Zealand and South Korea, and there isn't always an option to connect with everyone — especially with differing time zones and playing commitments. I enjoy sharing my experiences on and off the LPGA, and for me, that's a big value in using it. I think that the versatility of social media has opened many doors for users. Instagram is a great way to share special moments with fans that television coverage doesn't necessarily show during competition. Part of me hopes that I am impacting other peoples' lives with each post — and maybe even their golf games! — in a positive way. I enjoy posting quotes on my Instagram stories that I come across, or even books that have inspired me. You never know, just by sharing something like that, it could completely turn someone's day around.
It seems like you're more comfortable than ever being open with others. What is your motivation for sharing your life's story?
A few years ago, Danielle Kang shared a quote with me and for whatever reason, it's stuck. The quote reads, "She believed she could. So she did." It's consistent with one of my core values: Be yourself. I've posted the quote in my Instagram bio as a constant reminder to everyone that I strive to be as authentic as possible.
I've been pretty open on social media about my mindset, but there's only so much you can get across in a tweet or a post. A few years ago, I published a letter to my 15-year-old self with the LPGA. Whenever people ask about my background, I encourage them to give it a read. The letter was one of the only moments in my life in which I could truly be honest with myself and get my thoughts out into the open. Its message is filled with hope for all who might be struggling to find stability and meaning in life, just as I was back then.
The moral of the story of life is that you have to embrace whatever hand you are dealt. Life is going to go on. It's important that you write your own version of it.
The 15-year-old girl you write the letter to has grown a lot in the past few months. It seems like you're in a really good spot — not just with your golf game, but mentally as well. What do you attribute that to?
I know it sounds a little cliché, but every moment of my life has shaped me into the person I am today. I mean that. For those who keep up with my journey on social media, I post picture-worthy cuisines and breathtaking places I've explored while en route to my next Tour stop. While I'm grateful for the perks of professional golf, it's really the relationships I've formed and the wisdom I've learned throughout my travels that fills me with the most joy. Even in moments in which I've struggled to locate the positives, I remind myself how fortunate I am to be able to grow through this life-changing game. That method of thinking completely shifts my mindset to that of a more positive one, ultimately helping me to change my perspective when life gets tough.
Obviously the pandemic has oftentimes made it difficult to remain upbeat, but because I have a strong team of individuals standing behind me, I've been able to call myself an LPGA champion again. I owe a lot of my success to my swing coach, Sean Foley, for helping me to understand that golf is a large part of my life, but isn't the extent of it. Recognizing that golf is an imperfect game and that some days are better than others has allowed me to have a more accepting attitude both on and off the golf course. It's been that mentality which has allowed me to once again compete and actually perform well in tournaments. All the effort it took to get back to where I am now has been so worth it.