The Loop
A local pro does something that hasn't happened in nearly 40 years on the PGA Tour
Most of golf's attention is in Austin for the WGC-Dell Match Play. But there is an alternative PGA Tour event this week in the Puerto Rico Open. And while notable names like Ian Poulter and Luke Donald are in the field, it's the first-round leader that's causing a double-take.
Rafael Campos is a 27-year-old native of San Juan who has played most of his professional golf in Latin America. Given an invite to the tournament thanks to his ties to the area, Campos took advantage of his opportunity with an opening-round 64 to take the lead.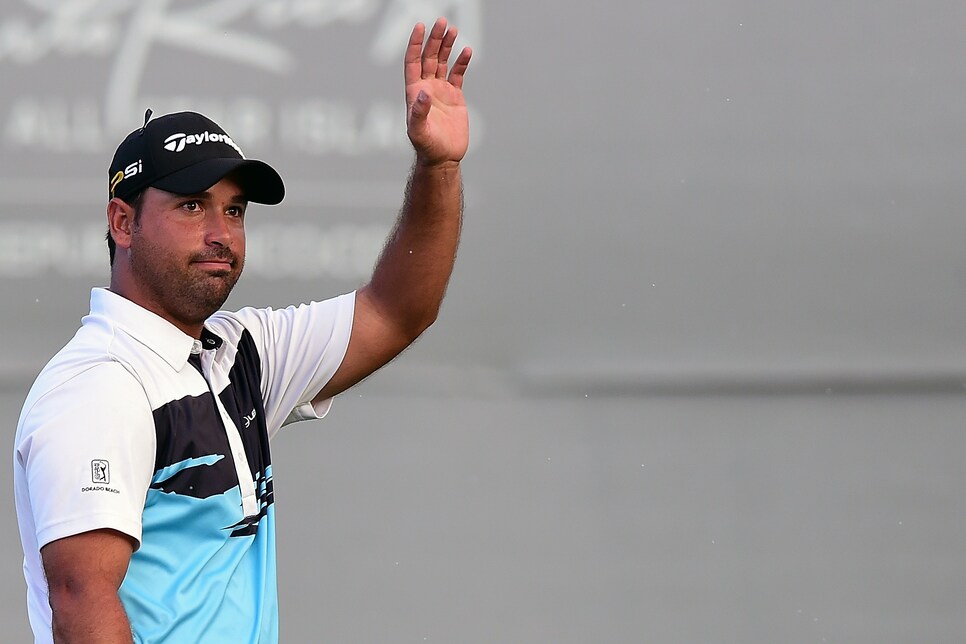 "I hit the ball very well. I kept the ball in play, which was the main goal today," Campos said. "The truth is, I felt very comfortable. I had a great crowd -- family, friends and all that -- which helped me ease my way into the round. It was kind of easy, believe it or not. I know it was windy. I played really safe on the holes I had to play safe."
Campos becomes the first Puerto Rican to lead a PGA Tour event since the 1979 Tallahassee Open, when Chi Chi Rodriguez was tied for the 54-hole lead. Rodriguez went on to win, his eighth and final title.
A win would be a life-changer for Campos, but he seems focused at the task at hand.
"I'm not turning my cellphone on today," Campos said. "I really don't want to look at my cellphone. I told my caddie, 'We played good today, but I don't want to put any more pressure on me than I already have.' I want to perform good in front of the home crowd."