Tip of the cap
Worry no more, Rory McIlroy will be wearing a hat in the Ryder Cup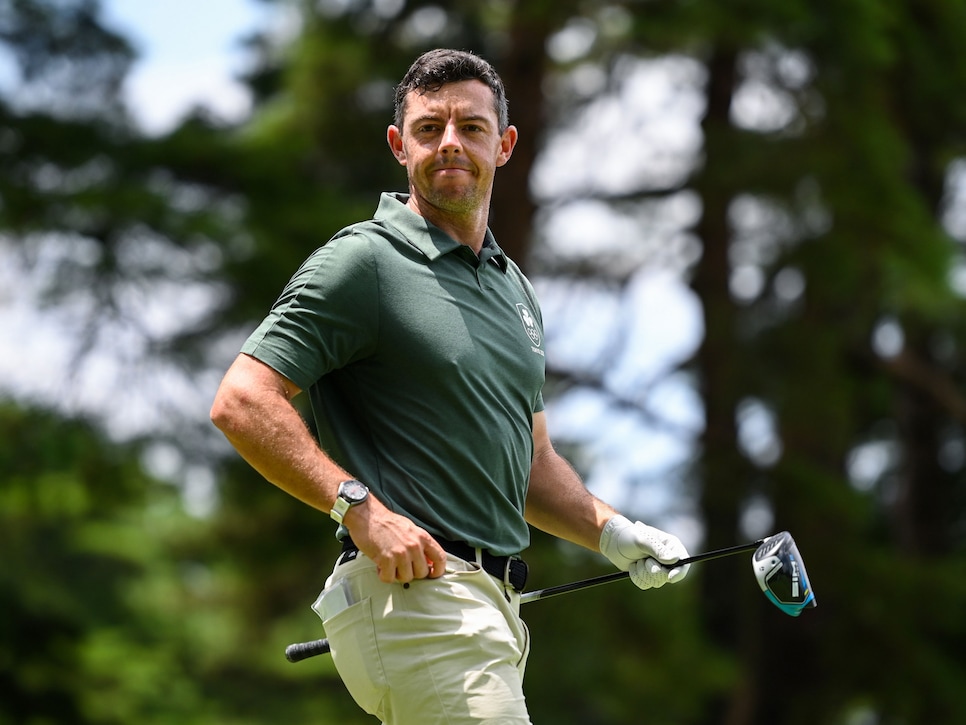 MEMPHIS, Tenn. — One of the most hard-hitting and important news stories in golf this past month has been the scandal known as Hat-Gate. As Golf Digest and others wrote last week, Rory McIlroy said he wasn't wearing a hat at the Olympics because ... well, his head is too small:
"My head is so small that I have to get Nike to make me custom hats," McIlroy first told PGATour.com. "So whenever I'm in a team event and the hats aren't custom, they're all too big."
The big question, then, became whether he'd wear one in September's Ryder Cup at Whistling Straits—the next event in which team gear would override his bespoke Nike headgear. (He hasn't worn at hat in past editions of the matches.) That question was asked Wednesday morning in Memphis, ahead of this week's WGC-FedEx St. Jude Invitational, and contrary to what many might have expected, Rory's head will NOT be exposed to the elements in Wisconsin.
"I wish I was wearing a hat last week, it was so hot and I probably needed a hat, and I had sun cream dripping into the eyes and squinting, so happy to have a hat back on my head this week," he said. "I usually wear a hat when I'm at home playing. I just don't want to look stupid with a hat that's too big on me going to these team events. Ryder Cup Europe have assured me that the hats this year will be a good fit, so I'll hopefully have a hat on my head for Whistling Straits."
So there you have it: Unless there's a major snafu in Team Europe's wardrobe department, Rory will not be losing 90 percent of his body heat through his head in Wisconsin.
There's another reason why he might want to put on the Team Europe cap, too, and it was highlighted by this exchange in Memphis:
Reporter: You've got those George Clooney flecks of gray now as well.
Rory: Hey, don't even. Don't go there, don't go there.
That's a brave reporter! Truth is, though, he's right—Rory's salt-and-pepper look does him no harm, even though it seems to be a sore point, maybe because he's only 32 years old. Still, the Rory Hatless Era (RHE, in history textbooks to come) appears to be over. It was quite a ride, full of ups and downs, but from now on, he'll be like the rest of his peers: fully be-hatted.