The Loop
5 things you can learn about Jordan Spieth from this Golf World profile
Late last year, Jim Moriarty wrote this profile of Jordan Spieth for Golf World's annual newsmakers issue. It's certainly worth reading, but if you're too filled with nervous excitement to sift though it now, here are five of the most interesting things.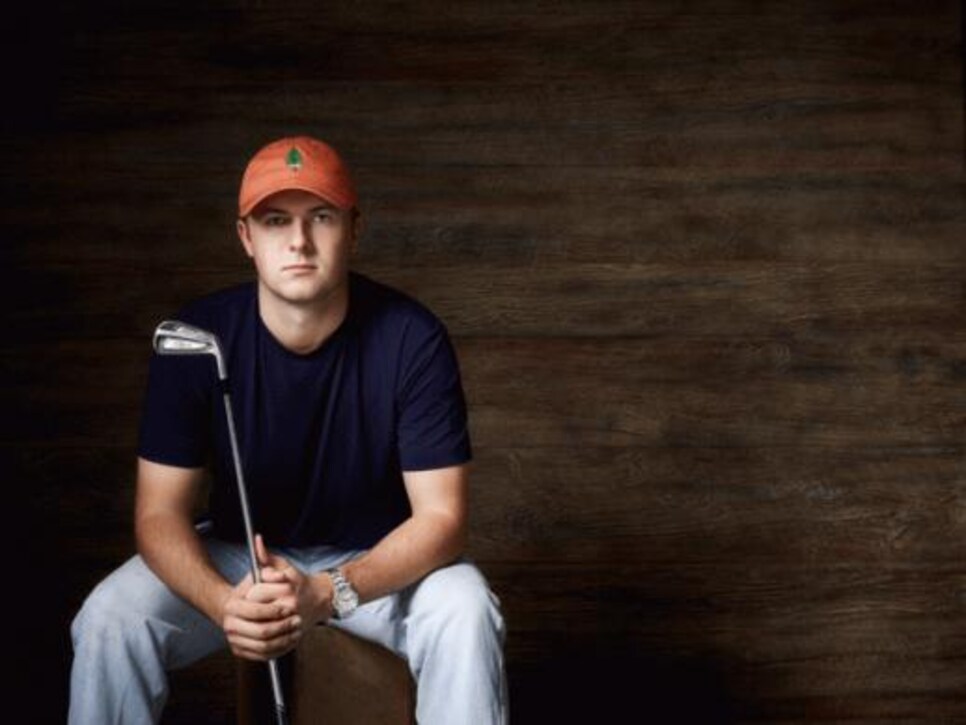 His home course growing up was kind of a talent factory.
Brookhaven Country Club in Dallas, where Jordan Spieth grew up playing golf, also helped breed future PGA Tour pros Andrew Magee, Brian Watts and Scott Verplank. One of the reasons it was so successful, Spieth said, was because of its let-kids-be-kids attitude. "It was the place where Spieth dug his game out of the mud, literally," Moriaty writes.
He learned how to win, early and often.
"He won everything," said Spieth's junior golf coach on his student. "I think it's way more important to learn how to win and enjoy yourself and have confidence in yourself. I just don't want to have a kid at that age looking behind him instead of in front of him. I don't want him looking at his backswing, I want him looking at his target."
He made a swing change early.
"I had a big loop in my swing, a very weak grip, misaligned, shoulders open and hit kind of push draws," Spieth said of his old swing. That prompted Spieth to change things under the guidance of a new coach, despite him shooting 62 as a 12-years-old just a summer earlier. "I just went to the range, and I'd hit bags of balls, a bunch of 7-irons, and they wouldn't go higher than [a few feet] off the ground."
He struggles with his long irons, especially under pressure.
That was something Spieth learned when he started competing in majors last year, prompting a discussion with his coach about setting some new game-improvement goals. "There was a lot of conversation about psychology in the bigger events," his coach said. "He's got to improve his long-iron controllability. When he's off, he'll miss long irons to the right."
That's according to basically everyone who has dealt with him. "I can't say enough good things about him as a person," said Tom Kite. "He's not thinking all about himself. He says the right thing. Does the right thing. Nothing fazes him," says Davis Love III. "He's as down to earth and grounded a person as you're going to meet," says his caddie, Michael Greller.                           Photo by Trevor Paulhus