News
PGA Championship 2020: After 'great break' in Australia, Adam Scott making his return at Harding Park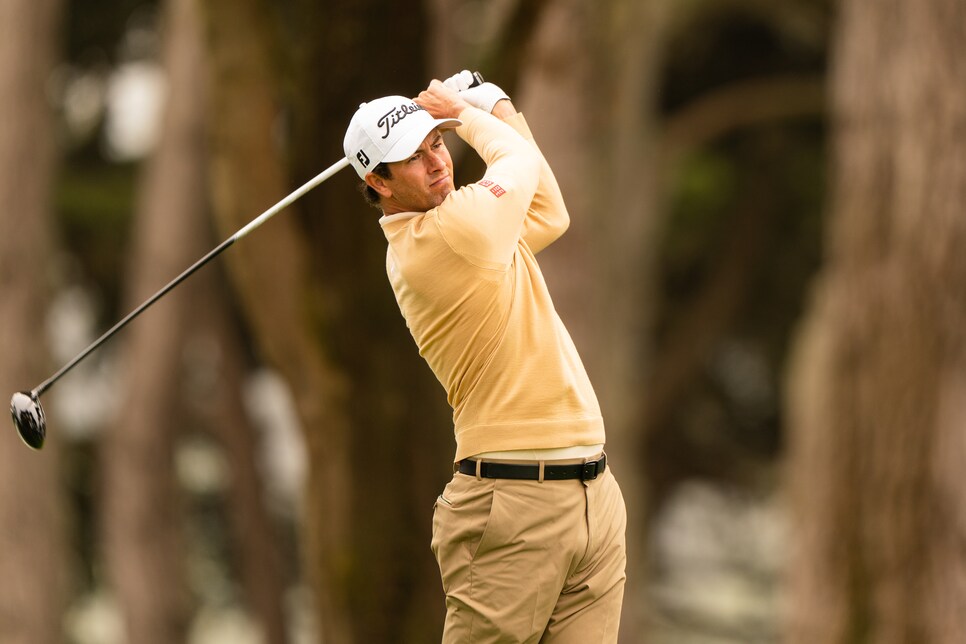 Adam Scott plays his shot from the 15th tee during a practice round prior to the 2020 PGA Championship at TPC Harding Park.
Darren Carroll/PGA of America
Over the last four months, Adam Scott spent his days in Australia hosting junior clinics, teeing it up with up-and-coming amateurs and visiting a stroke victim who he'd recently befriended. He even helped wash the carts at Caloundra Golf Club in his native Queensland.
With professional golf on hiatus for much of that time because of the COVID-19 pandemic, Scott's options were limited. Even when the PGA Tour resumed its season in mid-June, he was in no hurry to come back.
"Although the bar was closed and other things were closed at the club, it was still fun to be in a golf club environment," Scott said Tuesday. "I don't get to do this stuff so much, so I took advantage of a couple of those opportunities with my mates back home and played some of the local courses, which was fun."
Now it's time to go back to work.
Scott will end his long break at this week's PGA Championship at TPC Harding Park in San Francisco, where he will tee it up for the first time in a tournament since the opening round of the Players Championship. With his return, he is the last of the top 30 in the Official World Ranking to play competitive golf since the COVID-19 pandemic shut down the sport in mid-March.
Once the tour resumes competition, Scott, currently ranked No. 9 in the world, decided to remain in Australia because of the continued spread of the coronavirus and restrictions on those traveling into the United States.
"It took a while to get used to being a full-time dad, but it was great," Scott said of the layoff. "It had been probably 20 years since I'd been home in Australia at that time of year and for that length of time I hadn't been there, and I certainly enjoyed that very much, given whatever restrictions we were still under.
"From a career and a playing sense, it was a great break for me."
Once he did decide to come back, Scott went to South Carolina, where he set up shop for two weeks at Congaree Golf Club, about 30 miles northwest of Hilton Head Island. Doing so allowed him to quarantine in advance of the PGA. Then the restriction was lifted halfway through his stay for players traveling for the tournament.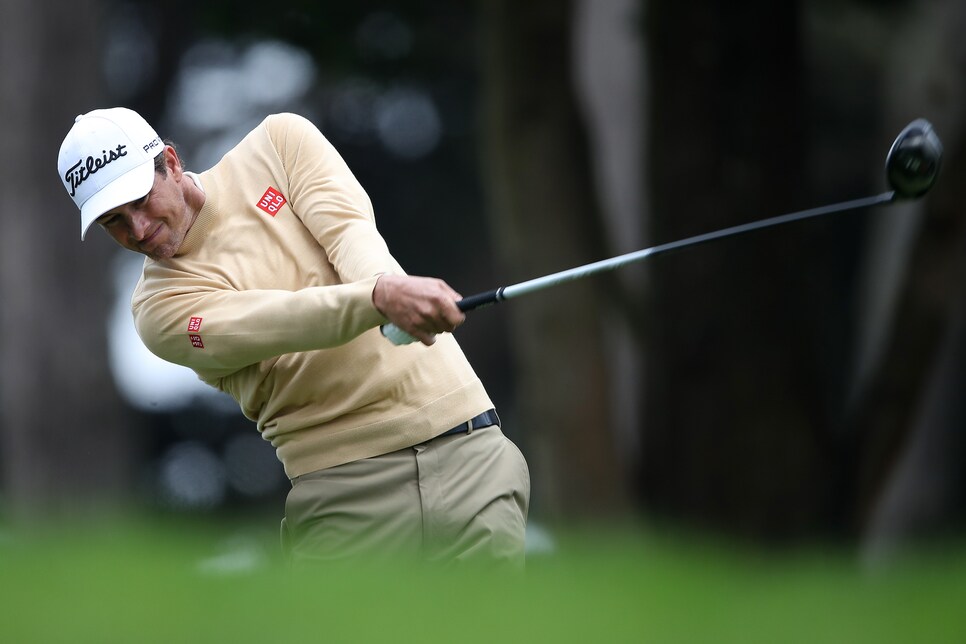 Adam Scott hasn't played a competitive round since mid-March.
Sean M. Haffey
Scott remained in South Carolina anyway, before arriving in San Francisco on Friday for a few rounds at TPC Harding Park while his family remained home in Switzerland. From that standpoint, the 2013 Masters champion's preparation didn't feel all that dissimilar to what it normally would have.

"Very little distraction," he said. "It felt very similar to what I've done. I arrived here early, which I often do for majors and play normally before the crowds. But still just to get those extra days here and come to grips with the course, I don't feel like it's been very different at all, actually."
TPC Harding Park shouldn't take long to get used to, either. The 40-year-old Scott is one of only three players in the field to have played in each of the last three events there—the 2005 WGC-American Express Championship, the 2009 Presidents Cup and the 2015 WGC-Cadillac Match Play. Not that he performed particularly well in any of those tournaments, tying for 29th in 2005, going 1-4 for the week in 2009 and losing all three of his matches in round-robin play in 2015.
"I think the setup is a lot different this time around," Scott said. "They've managed to keep a lot of poa out of these greens, and that was very pleasing for me and probably everyone coming here this week. They're pure. They've toughened the course up.
"Hopefully with a bit better focus and execution this week, I can perform a little better than I have here in the past. But it's a golf course that I feel very comfortable that I should be able to play well if I get my head down and perform."