News
LPGA cancels another event and Q School, moves ShopRite for second time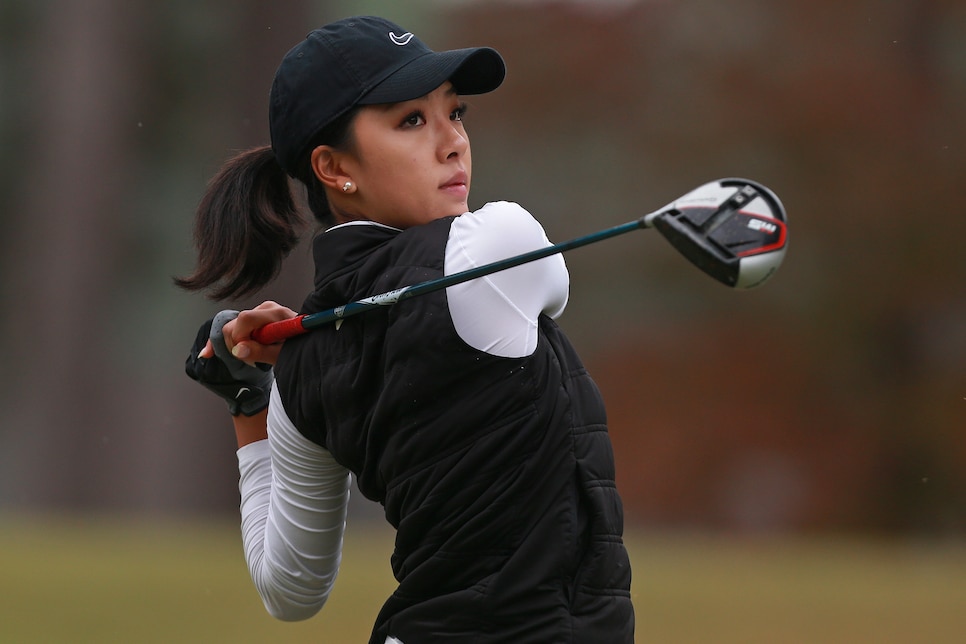 Muni He watches her tee shot in the LPGA Q Series in 2019.
Matt Sullivan
The coronavirus continues to take its toll on the 2020 LPGA Tour schedule. In Commissioner Mike Whan and his team's latest update on Wednesday, the Meijer LPGA Classic and Q School were canceled, the ShopRite Classic's date was moved for a second time, and the tour said there will be no local qualifying for events for the rest of 2020.
The LPGA said the Meijer event will be played in 2021 in Grand Rapids, Mich., while the ShopRite, in Galloway, N.J., takes over its dates of Oct. 2-4.
Q School was eliminated, Whan said, because current LPGA players are getting fewer opportunities to compete.
"As we look to the remainder of our 2020 season and ahead to 2021, we wanted to make sure that the athletes who earned the opportunity to play on the LPGA Tour for 2020 have that full-season opportunity in 2021," Whan said.
Instead of the planned 33 events on the 2020 schedule, there are now 20. Without the expected number of opportunities to play in order to maintain their LPGA card, how could players lose status for 2021? It didn't seem fair. So, players' status from the start of 2020 will carry over to 2021. With that development, holding Q School, which concludes with the Q Series, wasn't necessary.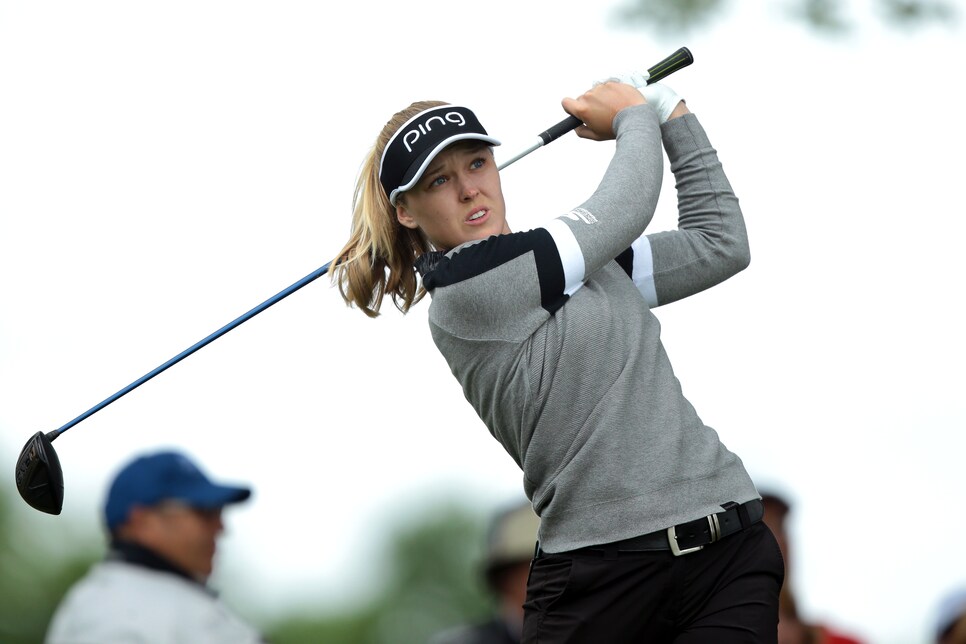 Brooke Henderson plays in the 2019 Meijer LPGA Classic.
NurPhoto
Fewer tournaments hasn't changed the "official" status of the 2020 season.
"We will have official wins, players can shuffle into a winner category, they can play their way into the Tournament of Champions in Orlando," Whan explained, "but we feel players were not given the season that they earned in '19 for '20."
There remains two ways for non-members to get a card for 2021. If a non-member wins an event, she has the option to join the tour. (Hinako Shibuno had that opportunity last year after winning the Ricoh Women's British Open, but declined.) The other way is via the Symetra Tour. If the Symetra Tour plays eight or more events in 2020, the top five finishers on the money list will get LPGA status for 2021, but less status than is usually given in that category.
"I know for college kids that want to go to Q School this year, this is terrible news," Whan said. "I think for most Symetra Tour players that wanted to play their way off of the tour this year, it's terrible news. I'm sure LPGA players who didn't like [their priority] entering '20 still don't like their priority entering '21. But everybody is getting in '21 what they would have earned in '19, and it takes a lot of the anxiety off the table about what is or isn't going to happen in '20, and what can or can't happen relative to the country [the players are] in. Some of our players currently can't physically leave their country regardless of what we can do on testing when you get here."
The LPGA is scheduled to resume play more than a month after the PGA Tour, with the Marathon Classic, July 23-26 in Sylvania, Ohio.