News
2011 Rookie Class: Dori Carter
Every week, we've been introducing an LPGA rookie of 2011. This week, we learn more about Dori Carter, a Southern belle who has competitive fire.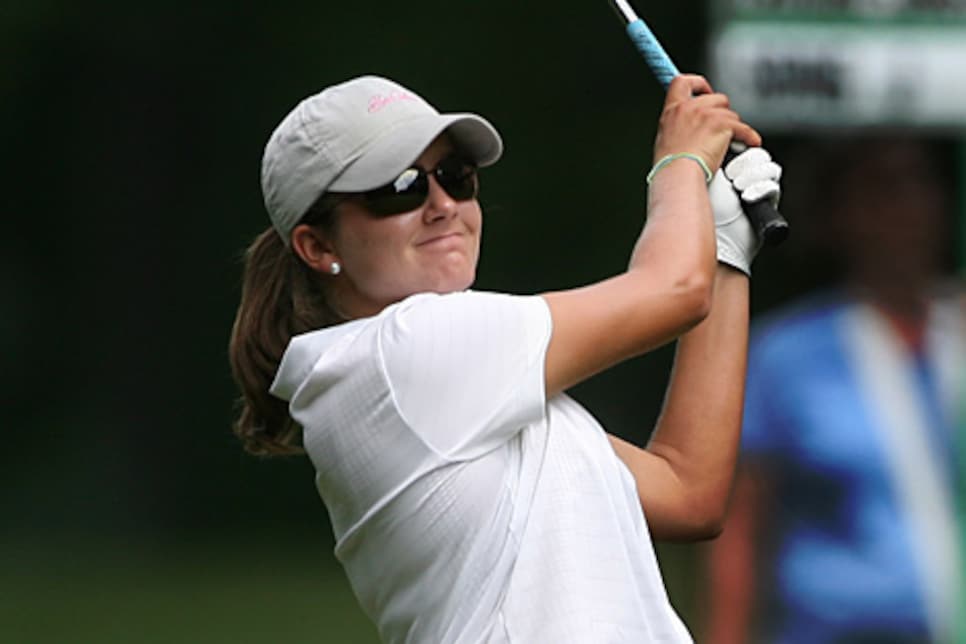 Carter is no stranger to high-level tournaments. Having played in the 2005 U.S. Women's Open and three U.S. Women's Amateurs (2005, 2007, 2009), the Ole Miss all-star recorded a win and five top-10 finishes on the Futures Tour last year after just one season as a professional golfer. And the 24-year-old is hoping for an even smoother transition onto the big stage.
Golf Digest Woman: How did you become interested in golf?
Dori Carter: I grew up playing several sports, like softball and basketball, and I first started playing golf when I was 7 years old. I grew up on Valdosta Country Club, and golf became my summer sport. My dad is really the one who got me interested in it. We always say he taught me the rules, not how to swing or play the game. He's not very good! I began to focus just on golf once I got into high school.
GDW: And why did you decide to play golf for the University of Mississippi? Seems like so many up-and-coming girls are skipping that step.
DC: College just seemed like the next logical option. Playing at Ole Miss is the best thing I ever did. It's where I developed the most; I needed those years to mature and learn a lot about golf course management. I was a student-athlete and golf was my priority, but I wanted to enjoy the entire college experience. So I was in a sorority, I went to football games and I really enjoyed college life. I could've turned pro early but I was happy where I was and I loved representing Ole Miss.
GDW: And how did college golf help your game?
DC: Michele Drinkard, my college coach, changed the way I prepared for tournaments and practiced for them. Specifically, she taught me how to practice and prepare and do all the work beforehand so that when it came to tournament time, I could just have fun and play. Preparing and scheduling is a major commitment for professional golfers, so I'm really glad she made it a priority.
GDW: And before college, who really shaped your game?
DC: Gale Peterson has been my swing coach since I was 15 years old, which is when I started getting serious about golf. She works at Sea Island. Gale is very swing-specific and technical. In high school, she guided me through a major grip change, and that was huge. And for a long time, we've been working on getting a little more loaded on my right side so I can unload through impact more distance. But Gale keeps it really simple. She knows that if it gets too technical, I can lose it.
GDW: What are your swing thoughts on the course?
DC: I'm completely target-focused on the course, so I don't really have any swing thoughts. I have swing thoughts on the practice range, but on the course I can't be thinking, "You need to get loaded." I'm thinking, "There's the target."