News
Marino, Verplank Lead With 18 To Go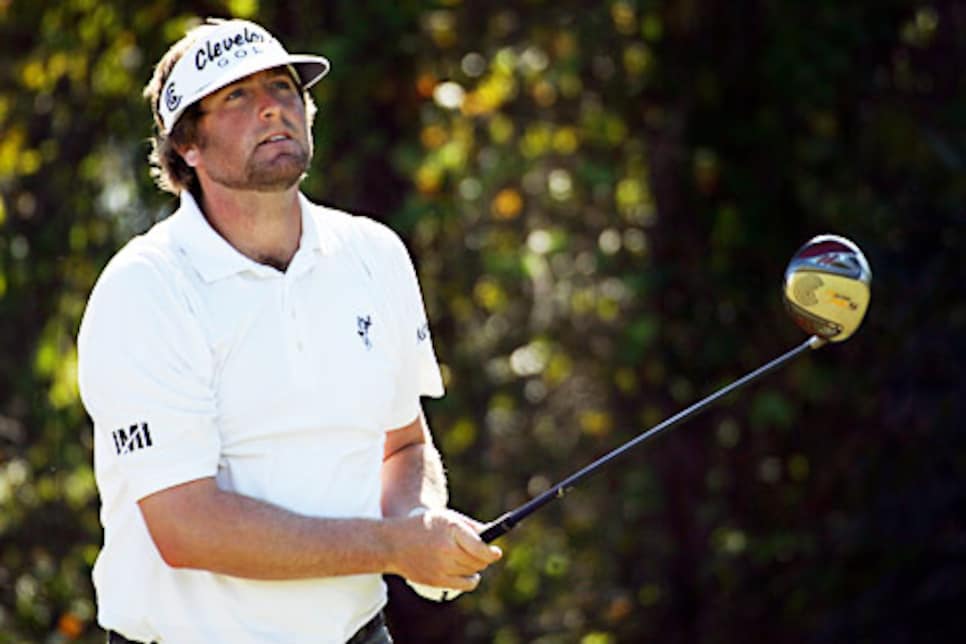 Marino has played the first three rounds shootng par or better on every hole.
LAKE BUENA VISTA, Fla. (AP) -- Steve Marino shot a 6-under par 66 Saturday to tie Scott Verplank for the lead heading into the final round of the $4.6 million Children's Miracle Network Classic at Disney World.
The second-year PGA tour member will play with Verplank and Davis Love III, two players with Ryder Cup experience, PGA wins and who were in each other's wedding, in the final threesome Sunday. Verplank and Marino are tied at 19-under 197 after three rounds.
"Those guys are legendary for me. I watched them growing up," said Marino, seeking his first tour win in 65 starts. "They won't intimidate me, make me nervous, but at the same time I know where they've been, what they've done."
Troy Matteson, tied for the second round lead, shot a 69 to fall into a tie for fifth, three shots back.
After 64s in his first two rounds, Verplank shot a 69. He bogeyed No. 18 at the Magnolia course after doing the same on the Palm course Friday. Love shot a day-low of 64 to tie Scott Sterling for third, two shots back at 199.
"I'm happy that I'm sitting here," said Verplank, who is leading this tournament after three rounds for the third time. "I'm not disappointed. I wouldn't be happy if I was spinning my wheels."
Last year Verplank led after three rounds, but finished in a tie for third. In 2003, he led but finished in a tie for second.
"I'm hoping this time it will work out a little better for me," he said.
Erik Compton, who's had two heart transplants and got a sponsor's exemption, shot a 72 and is 13 strokes off the lead. He'll be playing in the second-round of Q-school next week, only six months after his second transplant.
With the tees moved back on several holes, and fairways still soft from early week rain, the courses player tougher than earlier in the tournament.
Marino has made through three rounds without shooting worse than par on any hole.
Love, coming off an ankle injury that kept him out for six weeks this summer, is playing the Fall Series, something he normally does not do.
"When I walked out, I said, 'I don't know who these guys are,'" he said. "I met them on the first tee."
Verplank said he's impressed by how well Love is playing so soon after his injury.
"When you do that, it takes a while to get back," he said. "As long as you even think about it even a little bit, it bugs you."
Love is ranked 96th in the latest money winning projections ($1.13 million), and will retain his PGA card. Golfers need to finish in the top 125 to keep their card.
A win Sunday, though, would be his 20th career victory, giving him a lifetime exemption.
"I'm not worried about the exemption," he said. "I just want to win."
Verplank and Marino will be trying to keep streaks alive. Verplank has played 14 straight tour rounds at par or better since the BMW Championship in September. Marino is trying to become the first player to play a bogey-free tournament and win since Lee Trevino at the 1974 Greater New Orleans Open.
"I've got something to shoot for tomorrow," Marino said.
Marino's three-round total is the lowest of his career and marks the first time he's led a tournament heading into the final round.
Verplank is ranked first this weekend in putting. Marino is ranked first in hitting fairways and greens in regulation.