News
MacKenzie Beats Turnesa In Playoff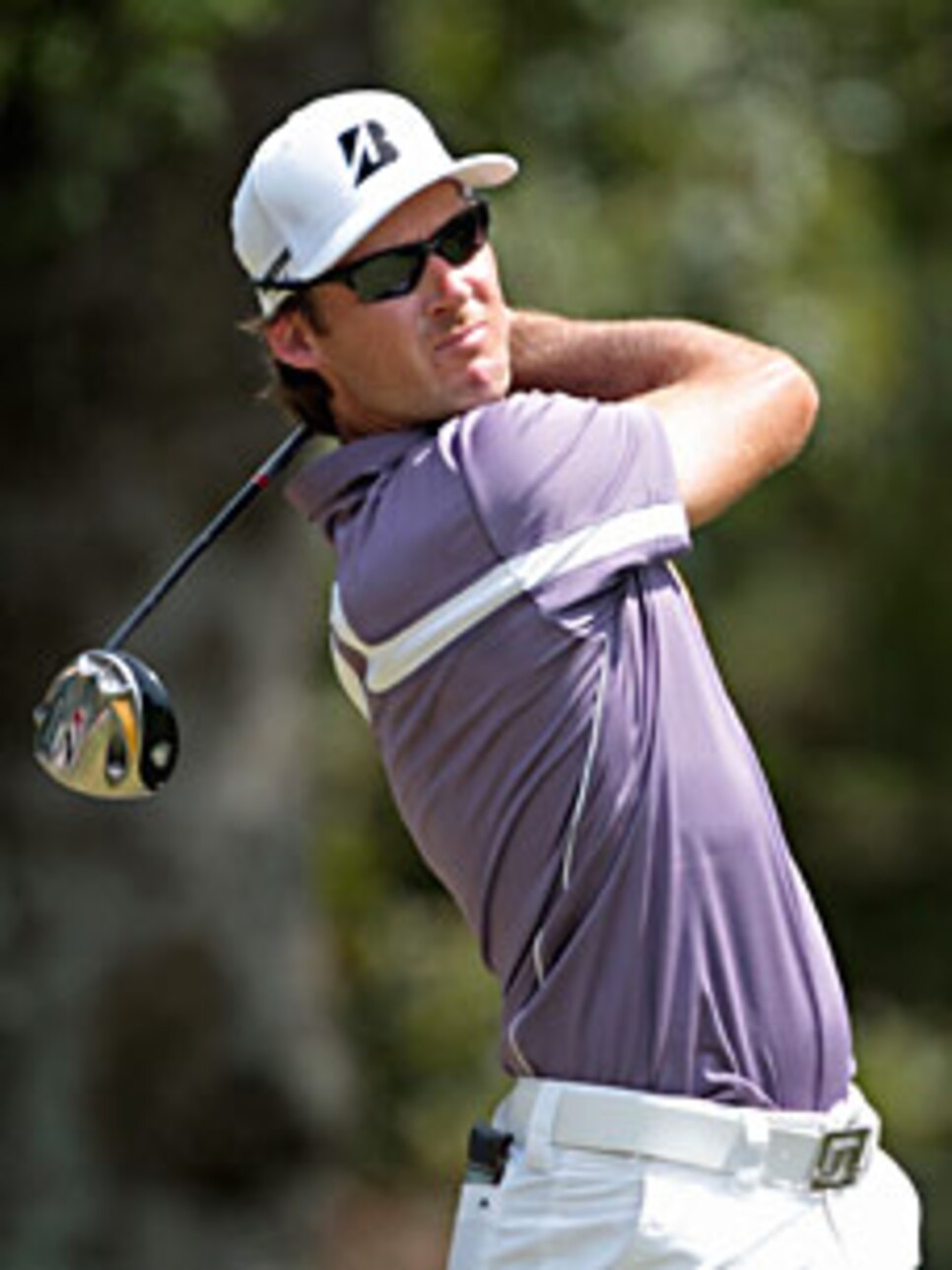 MacKenzie's victory assured he would end the season in the top 125 on the money list.
MADISON, Miss. (AP) -- At the 11th hole in the Viking Classic on Sunday, Will MacKenzie was trailing good buddy Marc Turnesa by six strokes and thinking it would be great for Turnesa to win his first PGA Tour title.
After all, it looked as if MacKenzie would end up fifth or worse.
"There was a time today when I wanted him to win," MacKenzie said. "When I was so far behind, I really wanted Marc to win it."
Instead, MacKenzie gave himself a talking to and went on to birdie the par-5 18th three straight times to win in a playoff for his second PGA Tour victory.
"I was sort of chalking it up," MacKenzie said. "Then I thought, play well down the stretch Will, maybe you can get a couple more birdies and then you will have a solid week."
A free spirit who dropped out of golf for almost 10 years and lived in his van for five, MacKenzie rallied to beat Turnesa on the second playoff hole after Brian Gay dropped out on the first extra hole.
On the first playoff hole, MacKenzie stayed alive with a two-putt birdie from 59 feet, while Turnesa sank an 11-footer.
At second extra hole, MacKenzie hit the green in two and Turnesa needed three shots. MacKenzie two putted from 63 feet for another birdie, and won when Turnesa missed his 18-footer.
"I wasn't going to let my blunder yesterday get me down," MacKenzie said.
MacKenzie, who lost the third-round lead after a triple bogey on 18 that included a two penalty strokes, birdied three of the last four holes of regulation for a 4-under 68 to match Turnesa (70) and Gay (68) at 19-under 269 on the Annandale course.
"My opinion was never sour on 18," MacKenzie said. "I was not going to let that little blunder yesterday get me down."
Also the 2006 Reno-Tahoe Open winner, MacKenzie earned $648,000.
Turnesa took the lead into the par-4 17th, but dropped back with a double bogey.
"I played well most of the day until that 17th hole," Turnesa said. "I made a mistake there that cost me the tournament."
Steve Allan (66), Bill Haas (68) and Casey Wittenberg (69) tied for fourth at 16 under.
The Viking Classic was the opening event of the Fall Series in which players have seven tournaments to improve their standing on the tour and attempt to finish in the top 125 money winners to secure playing privileges for next year.
MacKenzie, who was 178th with $235,997, jumped to 97th with $883,997.
"I wanted to keep my card," MacKenzie said. "But I wanted to win."
MacKenzie gave up golf after his sophomore year in high school after being a top junior player. He did not return to the game until Payne Stewart's 1999 U.S. Open win inspired him.
A professional kayaker, who also snowboards and rock climbs, MacKenzie spent five years living in his van in Montana.
Turnesa, a PGA rookie whose best finish this year was a tie for 22nd, ranked 169th on the money list with $263,000, going into the tournament. His second-place finish paid $316,800, boosting him to $580,052 and a tie for 130 on the money list.
The 125th spot is $645,466.
"I plan to play the next six tournaments," Turnesa said.