News
Successful Title Defense By Eaks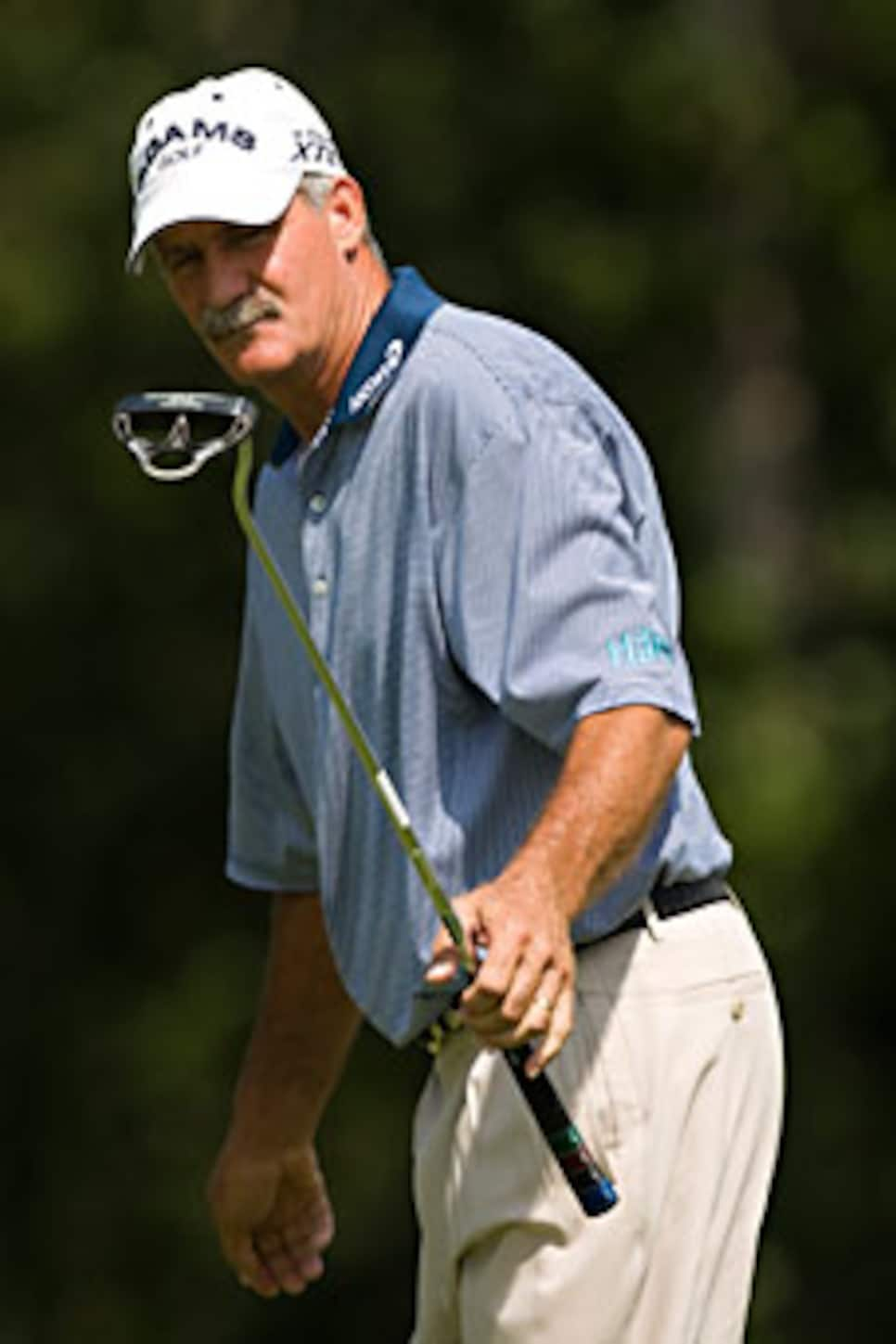 Eaks opening-round 61 was the key to his successful title defense.
CONOVER, N.C. (AP) -- R.W. Eaks successfully defended his Greater Hickory Classic title, closing with a 1-under 71 in windy conditions Sunday for a four-stroke victory over Tom Jenkins and Tom Kite.
The 56-year-old Eaks had a 16-under 200 total and earned $255,000 for his second victory of the year. He has four Champions Tour victories, all in the last two years.
"It got kind of windy out there, but nobody was really making a run," said Eaks, who has finished no worse than second in the last three years at the Rock Barn Golf and Spa. "I felt that if I just stayed out of trouble and played a nice, safe game today, things might work out."
Jenkins entered the final round tied with Eaks for the lead at 15 under. But swirling wind left Jenkins struggling to find his range on the Robert Trent Jones-designed course.
Jenkins bogeyed the first hole to fall a stroke back, briefly tied Eaks with a birdie on No. 5, then dropped back with a double bogey on No. 6 and bogeys on Nos. 11, 12 and 14. He finished with a 75. Kite shot a 67.
"The conditions were a lot more difficult," said the 60-year-old Jenkins, a seven-time winner on the Champions Tour whose last win came at the 2006 SAS Championships in Cary, N.C. "The winds were swirling around, and that made it difficult to get the right club in my hand.
"All in all, it was disappointing, but finishing second's not too bad. I wish I could've given R.W. a little bit more of a battle on the back nine, but it didn't happen."
Eaks -- who shot a 61 on Friday, the low round of the season on the Champions Tour -- had a steady round. He made his lone bogey of the tournament on No. 13, but countered with birdies on Nos. 7 and 14.
"When (Jenkins) hit that double bogey, that kind of opened the door for me," said Eaks, who won at the 3M Championship in Blaine, Minn., earlier this season. "Before that, things were kind of tight ... but after (No. 14), I felt I had the tournament under control then."
Mark McNulty (69), Tom McKnight (70) and Mark Wiebe (71) tied for fourth at 11 under.