News
Rocco's Great, But Tiger Refuses To Lose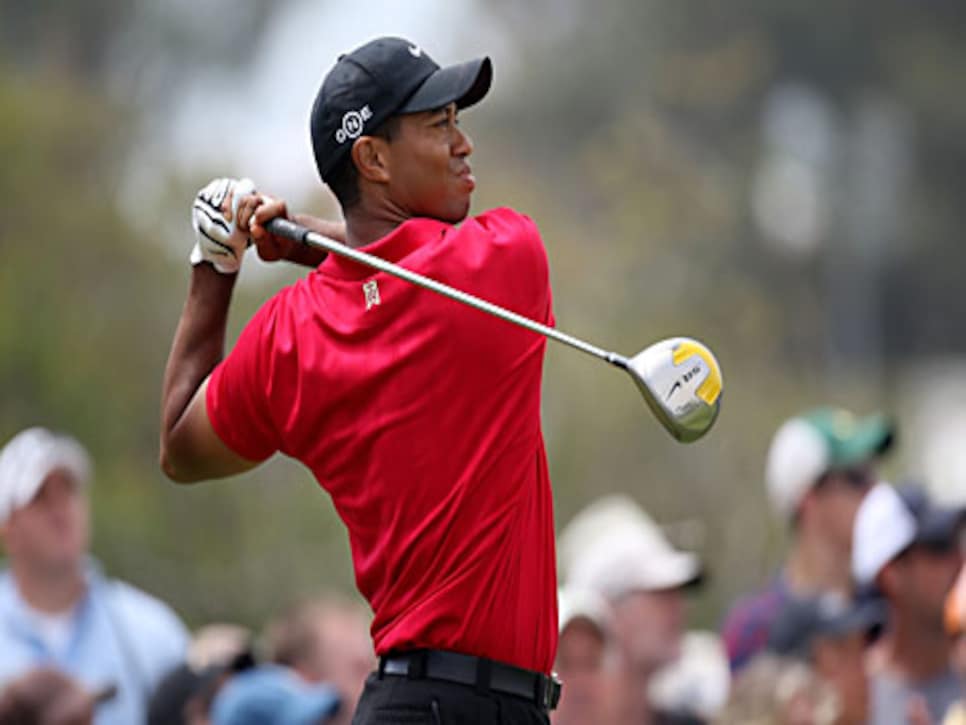 For the 91 holes it took to crown a champion, Tiger just wouldn't give up, but neither would Rocco.
SAN DIEGO (AP) -- With a throbbing knee and a pounding heart, Tiger Woods made one last improbable escape Monday and won the U.S. Open in a 19-hole playoff over Rocco Mediate, his 14th career major and maybe the most amazing of them all.
One shot behind after a collapse no one saw coming, Woods birdied the 18th hole to force sudden death at Torrey Pines against a 45-year-old with a creaky back who simply wouldn't go away.
But that one extra hole was enough to doom Mediate, trying to become the oldest U.S. Open champion at 45 years, 6 months.
He put his tee shot in the bunker at No. 7, knocked his approach off a cart path and against the bleachers, chipped some 18 feet past the hole and missed the par putt.
On the verge of one of golf's greatest upsets, Mediate instead became another victim.
Woods, who delivered so many spectacular moments over four days along the Pacific bluffs, only needed a two-putt par at the end to win the U.S. Open for the third time, and the first since it last was held on a public course at Bethpage Black in 2002.
It capped a remarkable week for the world's No. 1 player, who had not played since April 15 surgery on his left knee and looked as though every step was a burden. But the knee held up for 91 holes, and the payoff was worth the pain.
"I'm glad I'm done," Woods said. "I really don't feel like playing anymore. It's sore."
Woods joins Jack Nicklaus as the only players to capture the career Grand Slam three times over.
Mediate's odyssey began two weeks ago when he had to survive a sudden-death playoff simply to qualify for this U.S. Open. Even more unlikely was going toe-to-toe with Woods -- whom Mediate referred to as a "monster" -- and nearly slaying him.
He had a 20-foot birdie putt on the 18th hole to win, but it slid by on the left.
Mediate struggled to keep his emotions after taking bogey on the first extra hole, but he walked off Torrey Pines with 12,000 new friends who crammed both sides of every fairway for a playoff that was tighter than anyone imagined.
"Obviously, I would have loved to win," he said. "I don't know what else to say. They wanted a show, they got one."
From the opening tee shot Thursday in a light fog known as "June Gloom," this U.S. Open simply shined.
"This is probably the greatest tournament I've ever had," Woods said.
It was filled with some of his greatest moments -- a 30 on the back nine Friday to get into the mix, two eagles from a combined 100 feet and a chip-in birdie on Saturday to take the lead, and one of the biggest putts of his career when he holed a 12-foot birdie with the final stroke of regulation to force the playoff.
Then came a playoff in which he built a three-shot lead with eight holes to play, only to find himself trailing four holes later.
Next up for Woods? Even he isn't sure after hobbling around on a knee that clearly hasn't healed.
"I'm going to shut it down for a while," Woods said.