News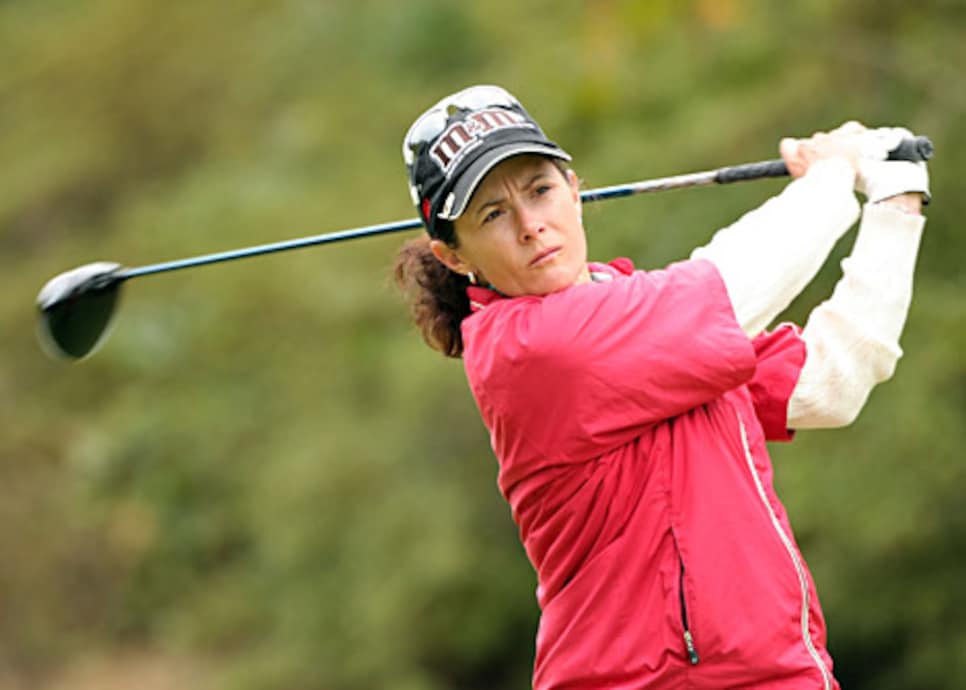 Hetherington, T-1 with Annika and Song-Hee Kim, would rather see a washout than have players competing under different playing conditions.
CLIFTON, N.J. (AP) -- Despite being under par for the round and having a share of the lead, Rachel Hetherington wasn't overly disappointed Friday when the LPGA Tour took the rare step of washing out play in the Sybase Classic.
Steady rain had saturated three greens, flooded a couple of bunkers and created conditions that would have forced players to compete on two very different courses if the round at the Upper Montclair Country Club had been suspended until Saturday.
Instead, tournament officials wiped out play, rescheduled the second round to Saturday and reduced the $2 million tournament from 72 holes to 54.
"You never want to wash out a round," said Sue Witters, the tour's director of tournament competitions. "That's the last thing we want to do. But the flip side of that is you don't want to play in completely different conditions."
Hetherington understood that after the first washout on tour since the 2005 Michelob Ultra Open.
"When you're under par, you don't want it erased and when you're over, you do want it erased," said Hetherington, who shared the first-round lead Thursday with Annika Sorenstam and Song-Hee Kim. "It's the same everybody, just kind of have to clean the slate and start over tomorrow."
While the focus in the Sybase has been on Sorenstam and her planned retirement at the end of the year and her battle with Ochoa for the No. 1 spot in women's golf, Hetherington's play this week is just as compelling.
An eight-time winner on tour, the 36-year-old Australian has struggled in recent years, last winning in 2003. She has missed three of eight cuts this year and her best finish has been a tie for 24th.
After missing the cut last week when Sorenstam won the Michelob Ultra, Hetherington has rediscovered her game this week. She had six birdies and a bogey in the opening round, and she had a birdie in seven holes before play was stopped at 11:02 a.m.
"The last few years I really think I have improved a lot of areas of my game," Hetherington said. "It's just building on the confidence every week, getting that trust back into my game."
Hetherington has worked hard on her short game and ball striking with new coach David Whelan, but she says consistency and better competition has been the one thing that has kept her from picking up a trophy.
Hetherington isn't starving though. She has earned at least $319,000 in each of the last four year, and $69,444 this year.
If Hetherington continues to play well, she is one player who might not mind a playoff this week. She has a 4-1 record in sudden death, including three wins over Sorenstam in four tries.
"I have always felt if I played well, I have confidence and it doesn't matter who I am in a playoff with," Hetherington said. "If you are playing that well, you have confidence to win and that's what I did."
Scotland's Catriona Matthew also was hurt when the round was washed out. She was 2 under and was tied with Hetherington at 6 under.
The last time an LPGA Tour event was reduced to 54 holes was in the 2006 Sybase Classic at the Wykagyl Country Club in New Rochelle. N.Y. Ochoa won that event and defended her title last year when the event moved to Upper Montclair.