The Loop
13 other great golf mementos that deserve their place in history
The 2017 Open Championship is one we'll never forget for many reasons, but the image that will undoubtedly stand the test of time is that of Jordan Spieth hitting a 3-iron from the range, next to a Titleist truck, over a huge mound, without really knowing the yardage, all after a 20-minute delay. It led to an incredible bogey save that sparked Spieth's remarkable final five-hole stretch, ending with him lifting the claret jug.
The 1999 U.S. Ryder Cup Shirt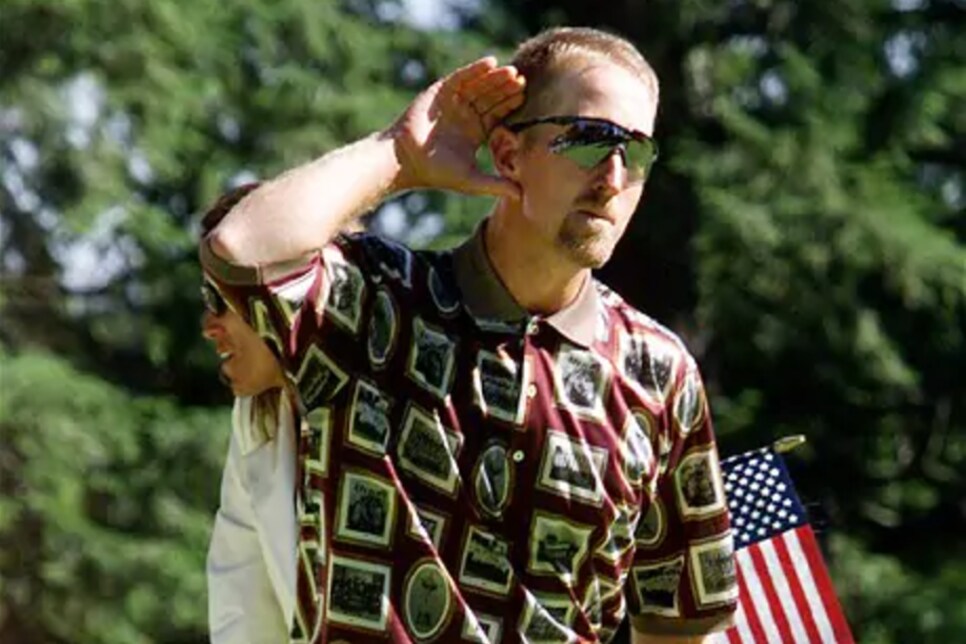 All of the clubs Jean van de Velde used on the 18th hole in the 1999 British Open at Carnoustie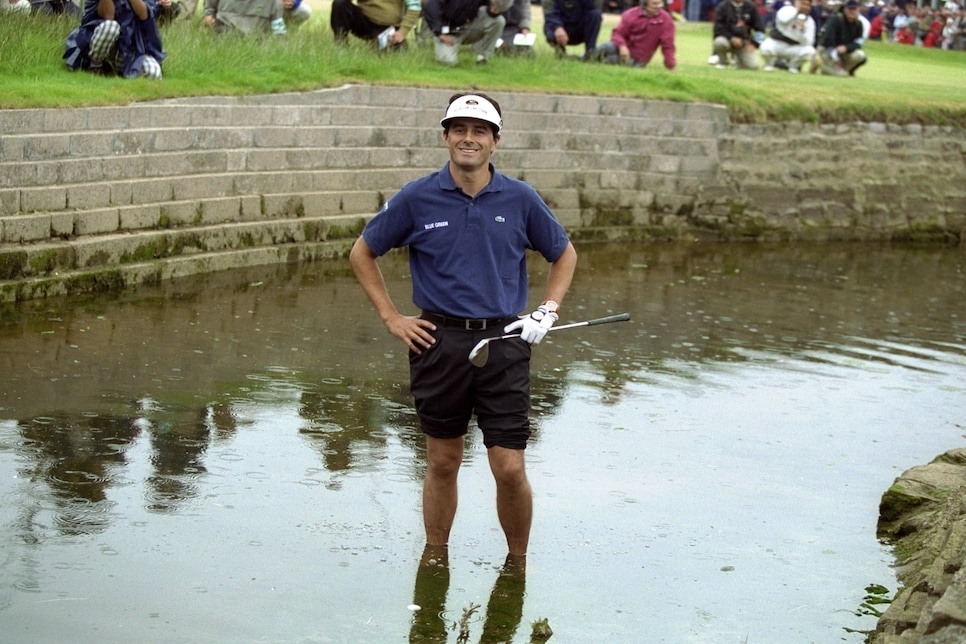 The driver, the 2-iron, the wedge, the putter, hell throw the shoes and socks in there, too.
Tiger Woods' mock turtleneck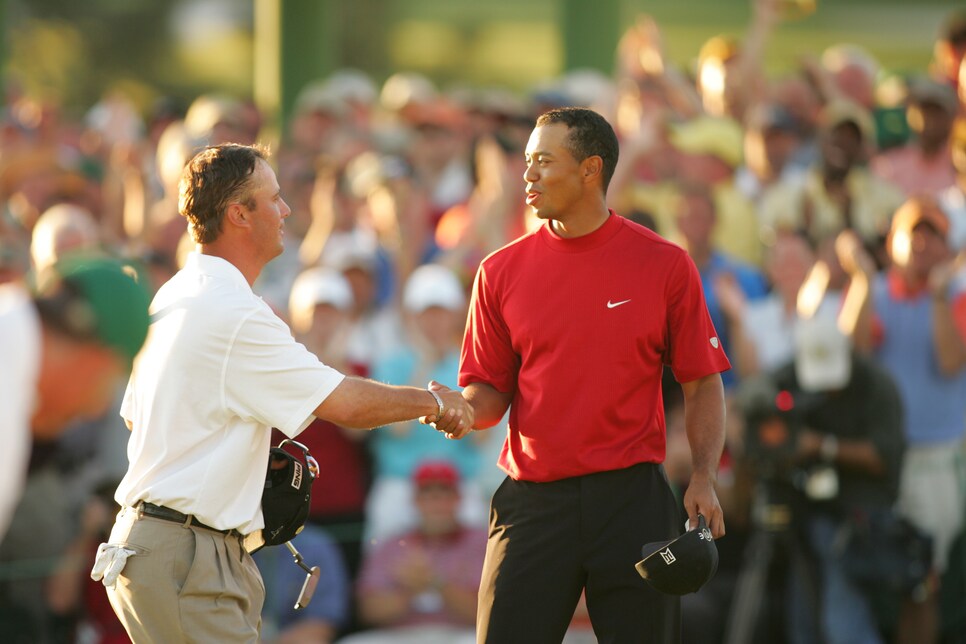 Among Tiger's many accolades, perhaps the most impressive is that he won at Augusta while wearing a t-shirt. Truly remarkable.
Rory's alarm clock from the 2012 Ryder Cup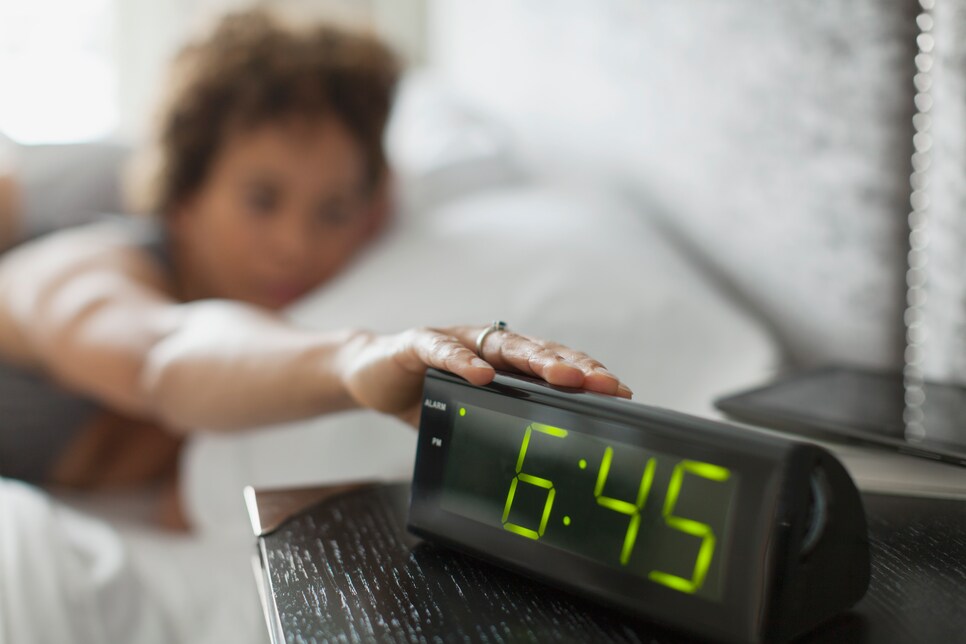 Were iPhones not a thing five years ago? They literally change the time to whichever time zone you're in.
Roberto De Vicenzo's 1968 Masters scorecard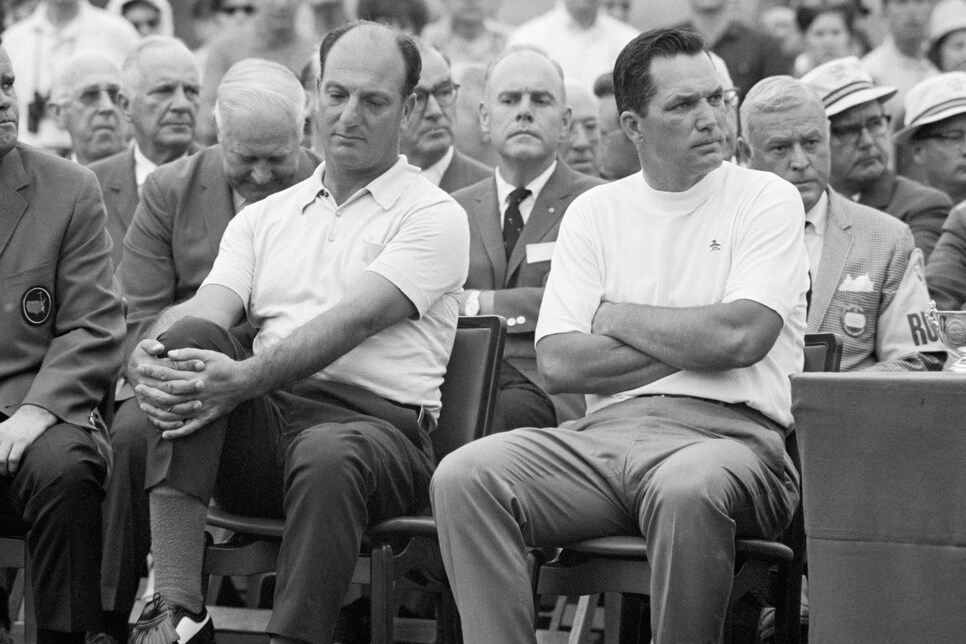 Yes, the Rules of Golf lacked common sense in 1968, and still do now. Shocking stuff.
Ian Woosnam's 15th club from the 2001 British Open at Royal Lytham & St. Annes
Not many know who caddie Miles Byrne is... but we do know he had one job.
Robert Allenby's bar tab from Hawaii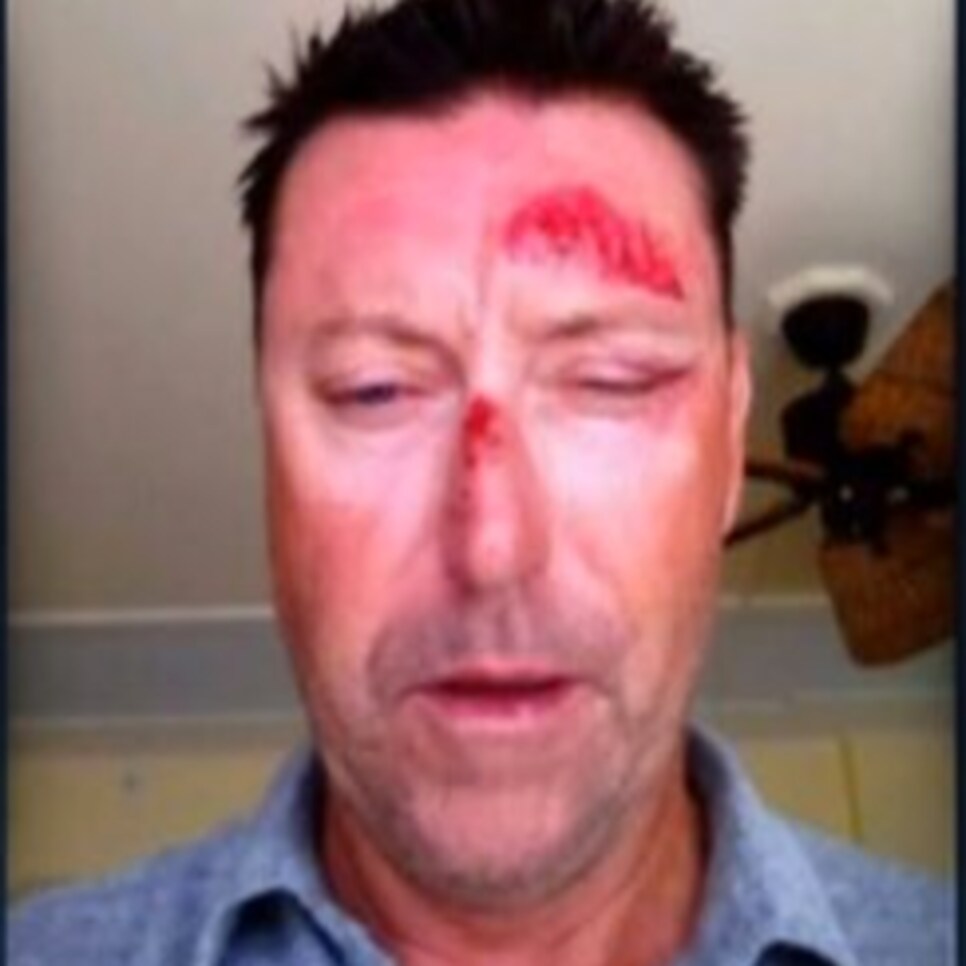 Does this guy know how to party or what?
Dustin Johnson's socks from his 2017 Masters fall
We are, of course, assuming that the staircase was one of those slippery hardwood ones.
The fire hydrant Tiger Woods' crashed into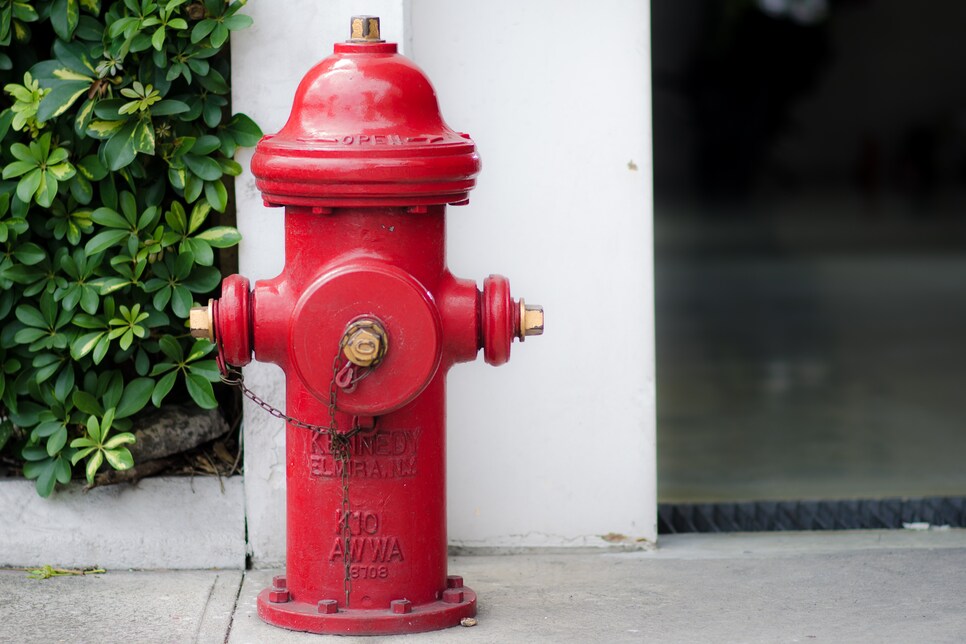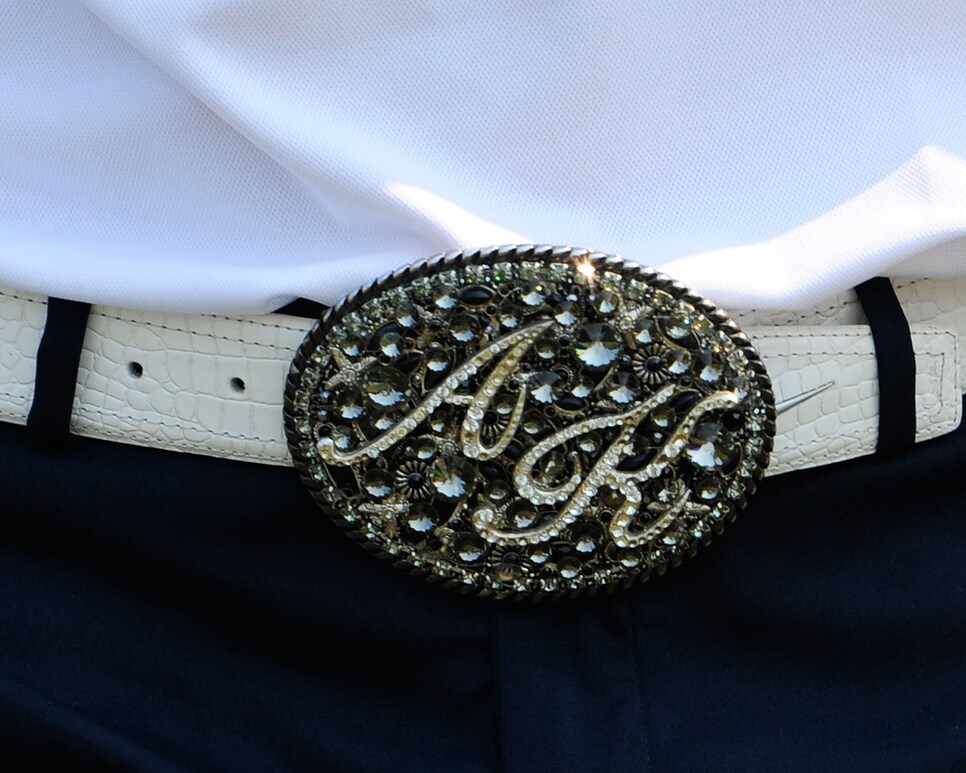 Woody Austin's Presidents Cup goggles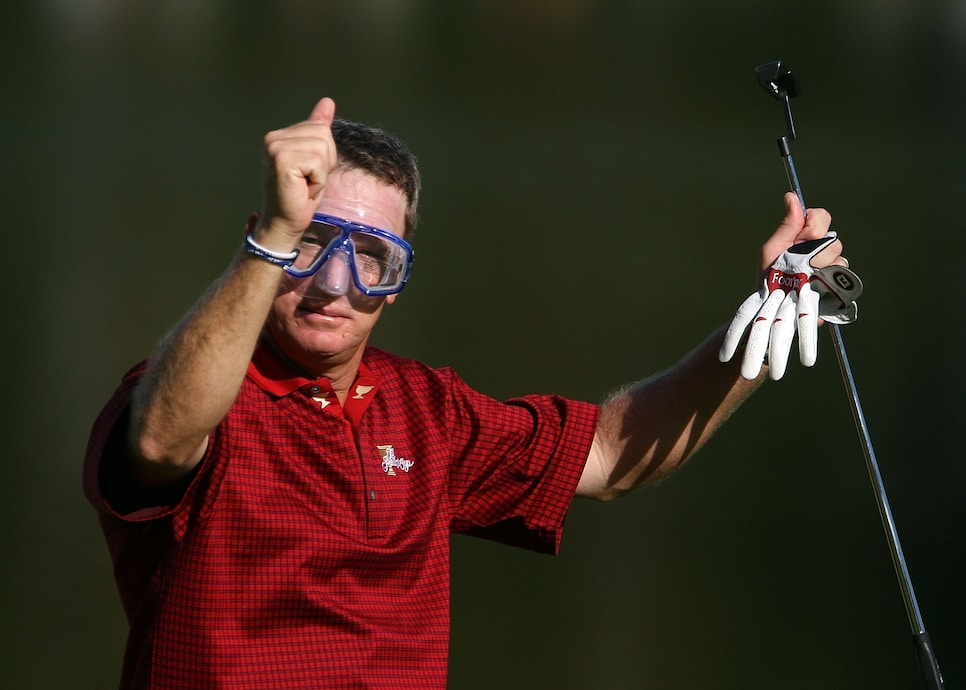 One of like three things the Presidents Cup is known for. Not sure what that says about the event.
Jordan Spieth's divot from the 12th hole at the 2016 Masters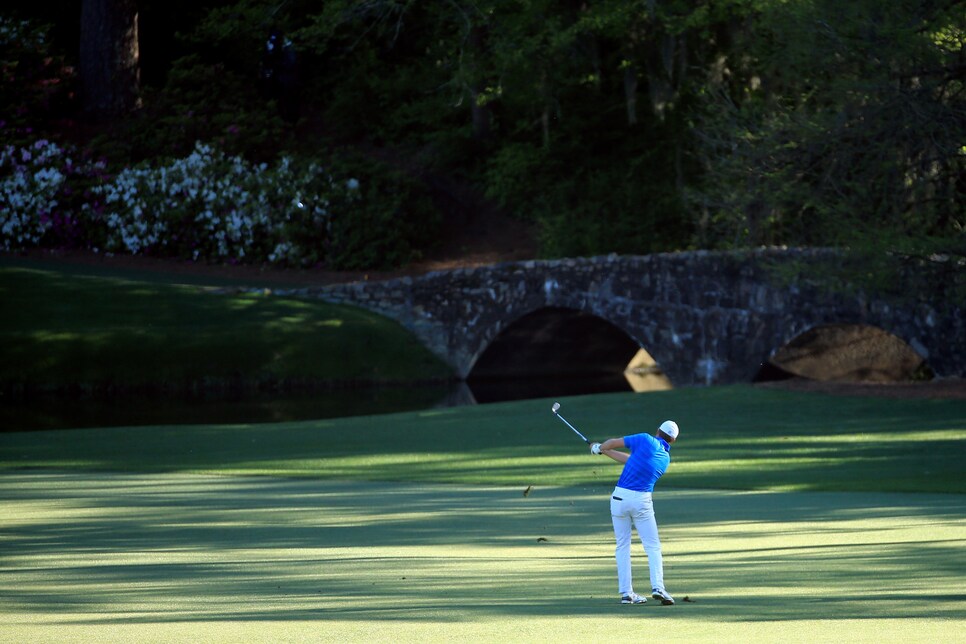 Can you frame grass? If so, probably going to need a large frame for this sod.
Martin Kaymer's scarf thing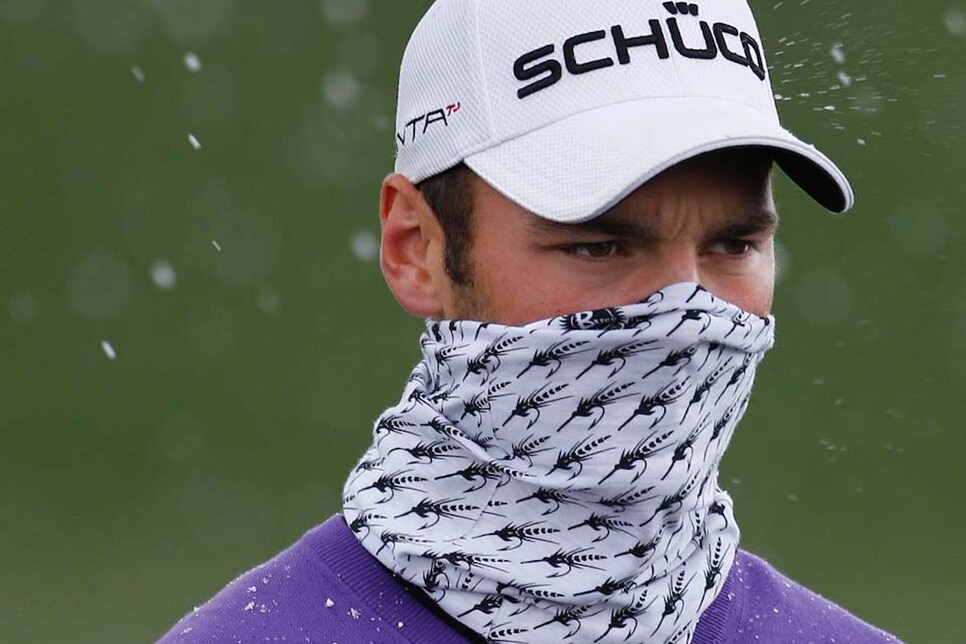 Hitting the slopes or playing in the WGC-Accenture Match Play? Hard to tell.