The Loop
Trending: Sergio Garcia and the 10 worst PGA Tour scores ever carded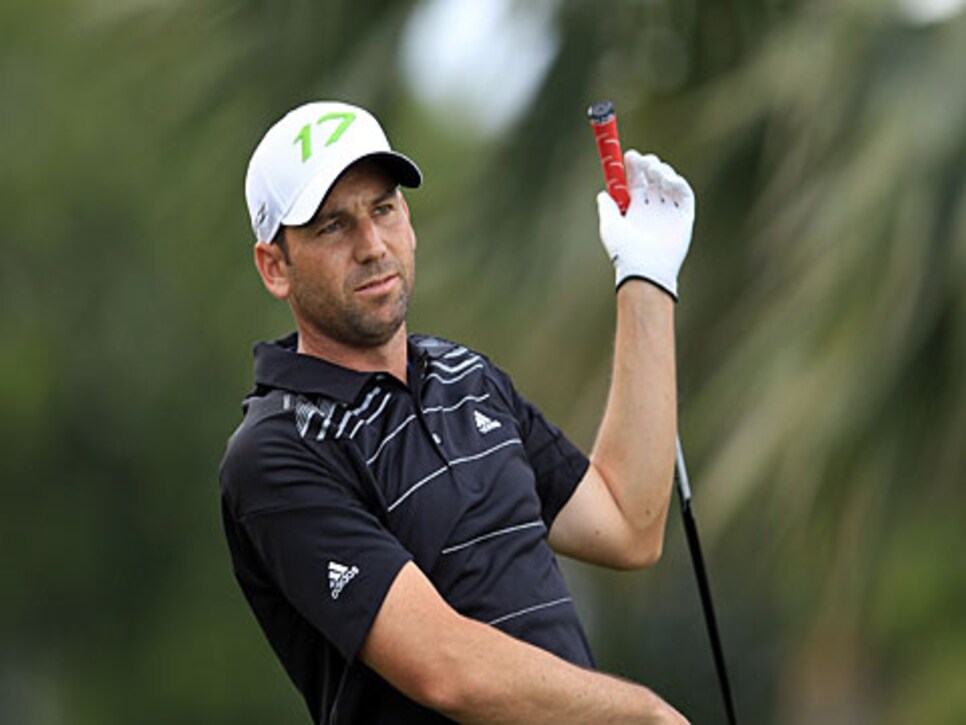 No matter how much you may like to see the pros hack it up once in a while, every golfer out there couldn't help but feel sorry for Sergio Garcia after he carded a 12 on the par-4 third hole Sunday at the WGC Cadillac Championship. We've all been there--minus the part about doing it in front of a world-televised audience--so we can all relate to the feelings of dejection Sergio must have experienced knowing his day was over after only three holes. (And only two after an opening-hole eagle!)
Garcia can take solace in knowing he's not alone. In fact, he barely scrapes the surface of the worst holes ever carded (in relation to par) in the history of the PGA tour. Though, sadly for El Nino, he does make it into the top 10. To be fair, he's tied with a few 8-over par performances by John Daly, but considering Daly is already the proud owner of three of the top-10 slots, I thought I'd cut him some slack. And we can all take solace in knowing if there was an 11th spot, it would belong to Arnold Palmer (a 12 on the par-5 18th at the L.A. Open).
The 10 Worst Single-Hole Scores Ever Carded On The PGA Tour
10. Sergio Garcia, 12 on the par-4 third at Doral.
T-8. John Daly, 14 on the par-5 18th at Pebble Beach.
7. Tom Weiskopf, 13 on the par-3 12th at Augusta.
6. Billy Casper, 14 on the par-3 16th at Augusta.
5. Kevin Na, 16 on the par-4 ninth at TPC San Antonio.
T-3. Gary McCord, 16 at the par-3 16th at Colonial.
T-3. John Daly, 18 on the par-5 sixth at Bay Hill.
2. Tommy Armour, 23 on a par-5 at the 1927 Shawnee Open.
1. Ray Ainsley, 23 on the par-4 16th at Cherry Hills (in the U.S. Open no less).