1 / 1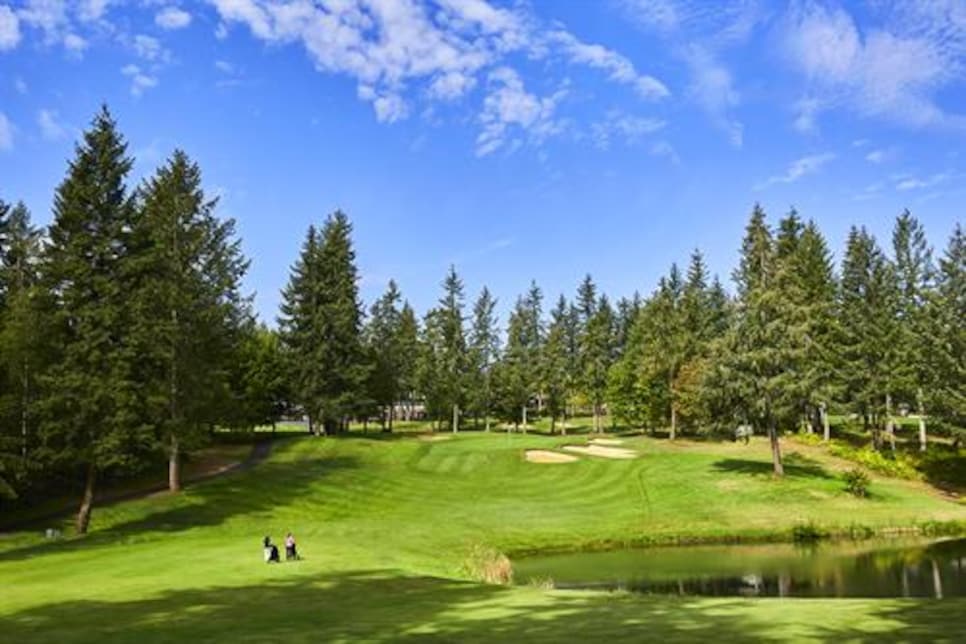 About
Designer
Robert Muir Graves, ASGCA/(R) John Harbottle III, ASGCA
Awards
Best in State: Top 5 in state 1989-1999, Top 10 in state since 2001, ranked 10th in state 2013.
Panelists
Ratings from our panel of 1,900 course-ranking panelists
100 GREATEST/BEST IN STATE SCORES
Reviews
1 / 6
Review
"One of the toughest courses in the state. Hit it straight and long, in that order."
Read More
2022
2 / 6
Review
"Classic Pacific NW layout with tree-lined holes, nice topography, good variety, well conditioned."
Read More
2022
3 / 6
Review
"Private club, not sure what reciprocal policy is but definitly worth making a phone call if in the Bremerton/Gig Harbor area just west of Tacoma. Heavily wooded setting, huge variety in hole design, conditioning excellent. Resistance to scoring very good yet playable for less skilled higher handicaps. Excellent example of a beautiful Northwest setting among large trees and natural water features."
Read More
2019
4 / 6
Review
"Wonderful routing though groves of trees that provide a wide variety of hole lengths and doglegs. The weakest holes on the course are the 9th and 18th. Holes 2-17 provide a great design variety and interest. One of the best courses in the greater Seattle area."
Read More
2018
5 / 6
Review
"Canterwood can play very difficult and is usually in great condition. Layout would be better if a few holes were redesigned but, overall, not much to complain about."
Read More
2018
6 / 6
Review
"Hilly, interesting journey through mature fir and cedar trees. A great example of a Pacific Northwest course. Conditions are good - what you would expect from a private club."
Read More
2018
Readers
Collection of reviews from our readers
There are no reader ratings yet
Reviews
There are no readers reviews yet. Be the first to write a review.