1 / 10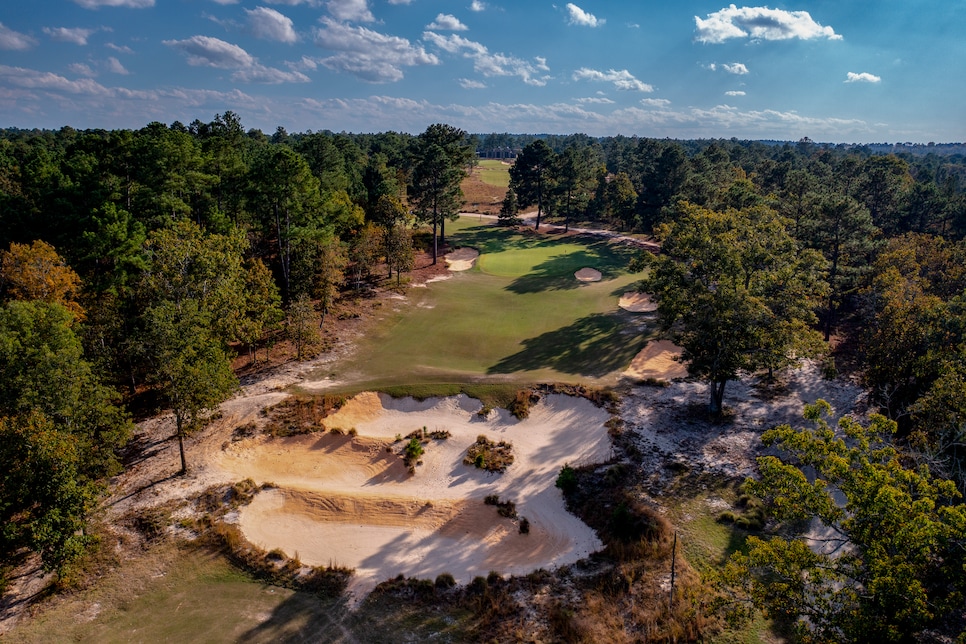 Courtesy of Dormie Network
2 / 10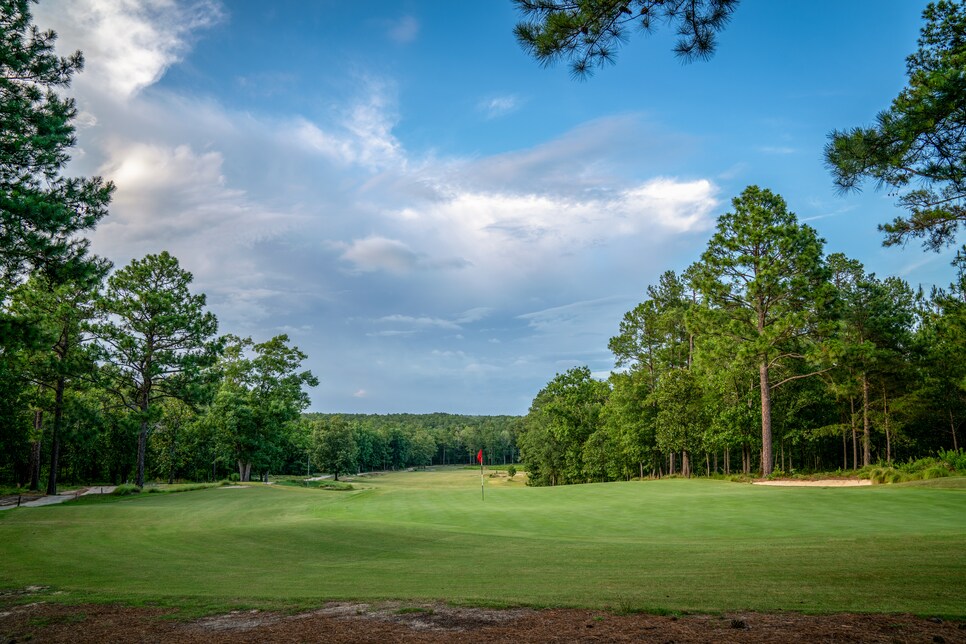 Courtesy of Dormie Network
3 / 10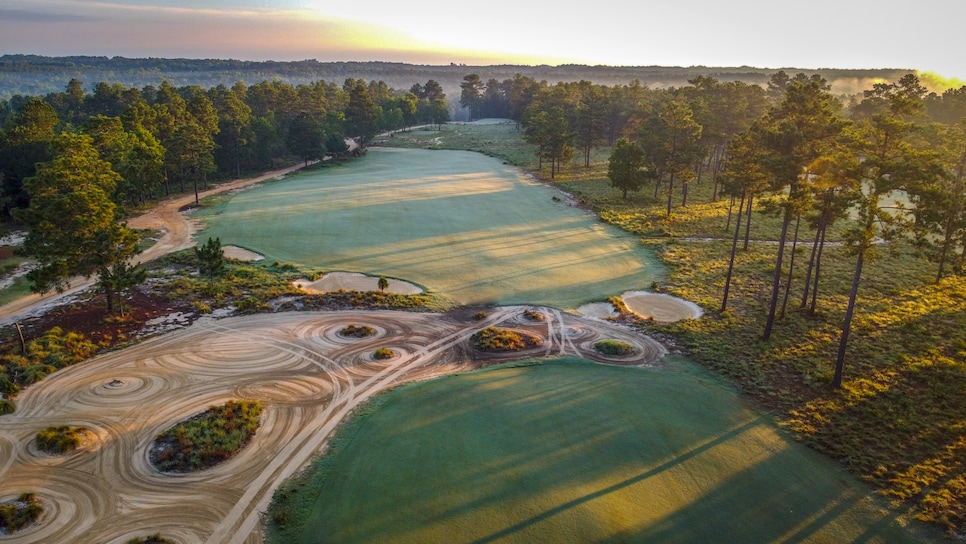 Courtesy of Dormie Network
4 / 10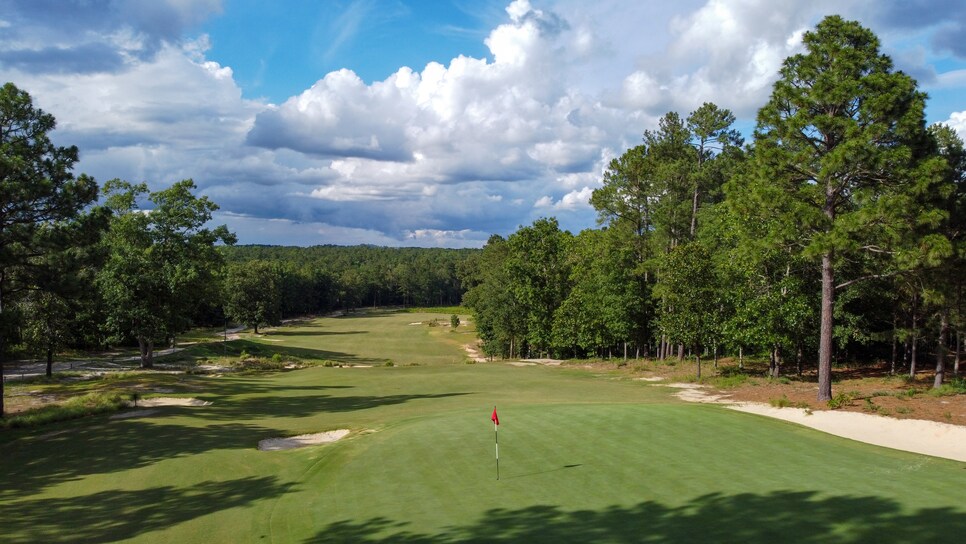 Courtesy of Dormie Network
5 / 10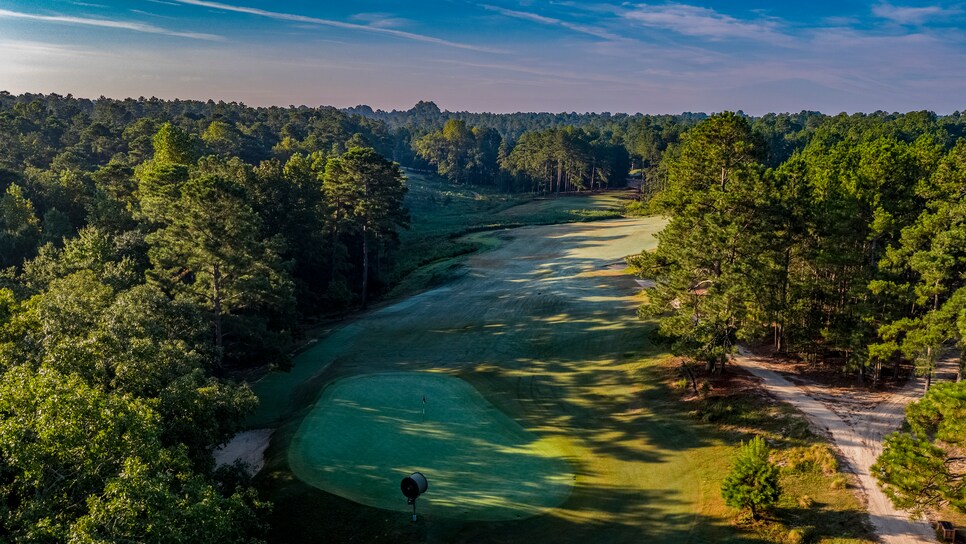 Courtesy of Dormie Network
6 / 10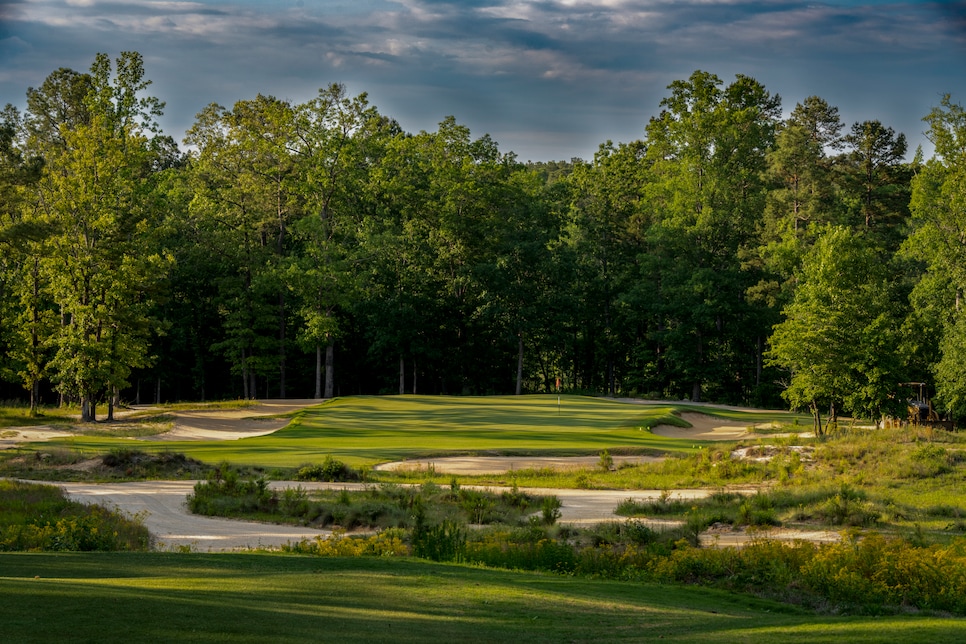 Courtesy of Dormie Network
7 / 10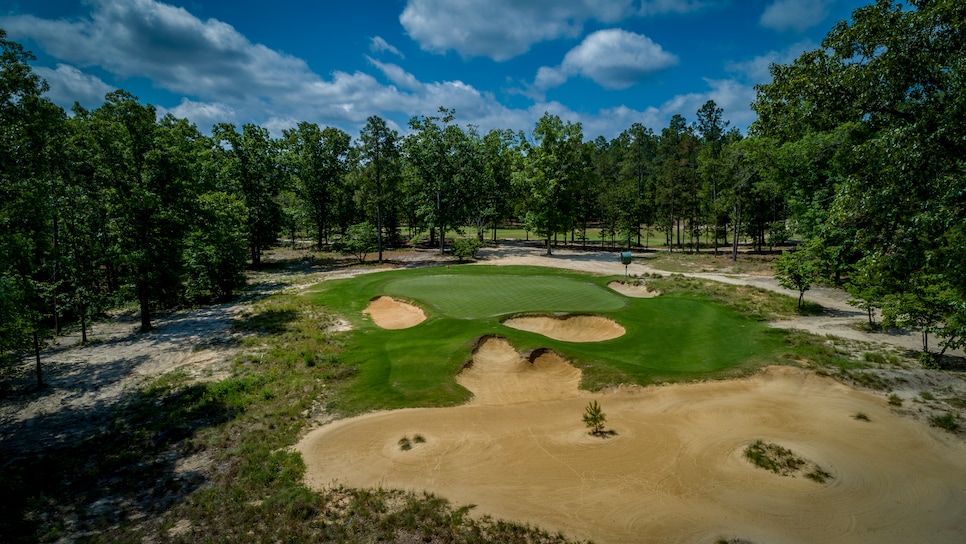 Courtesy of Dormie Network
8 / 10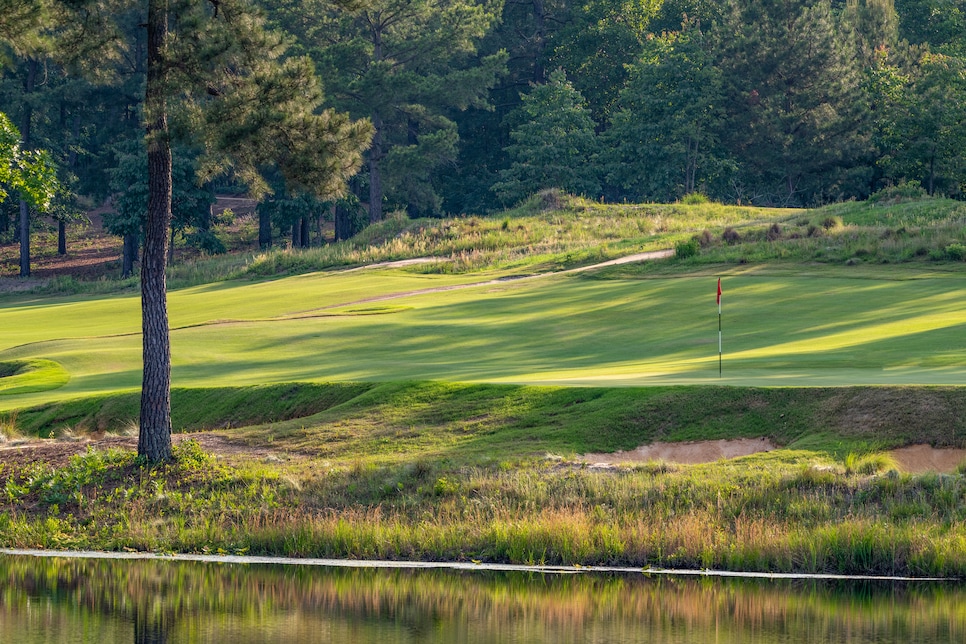 Courtesy of Dormie Network
9 / 10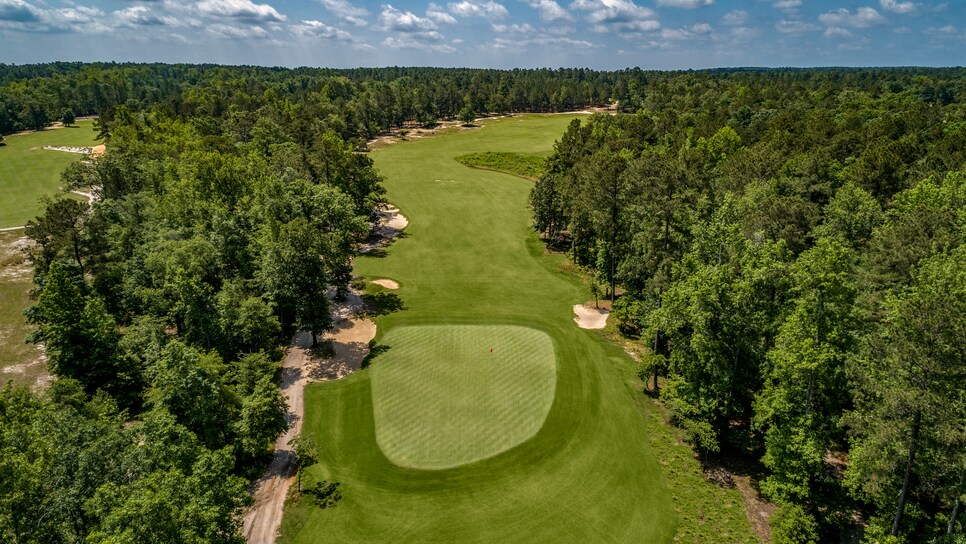 Courtesy of Dormie Network
10 / 10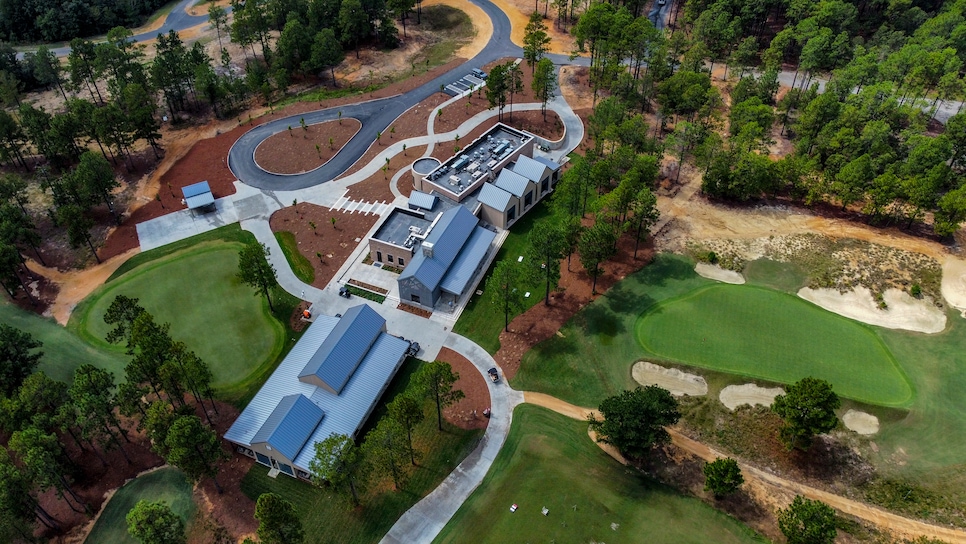 Courtesy of Dormie Network
Overview
The Dormie Club is a minimalist Coore and Crenshaw design just north of Pinehurst that follows the popular design theme of the Sandhills region: little traditional rough, sandy waste areas lining the fairways and greens busy with humps and hollows. The course is a second-shot layout, with forgiving fairways allowing players to get off the tee without too much trouble. The greens, however, have plenty of movement, placing an importance on proper shot placement on approaches.
About
Designer
Coore and Crenshaw
Awards
Second 100 Greatest: Ranked 185th, 2015-2016.
Best in State: Ranked Top 10 in North Carolina from 2013-2014; Top 15 since 2015. Current Ranking: 15th.
Panelists
Ratings from our panel of 1,900 course-ranking panelists
100 GREATEST/BEST IN STATE SCORES
Reviews
1 / 12
Review
"Dormie Club is a modern, Coore-Crenshaw minimalist design located near Pinehurst. Originally public, the course is now private and a member of the well-known Dormie Network. While admittedly not my favorite Coore-Crenshaw, the opening stretch at Dormie is memorable and excellent with standout holes in 3 and 4. Well-worth the play and another example of the remarkable depth in the area."
Read More
2022
2 / 12
Review
"This course uses the land beautifully so that the golf course looks like it has been there longer than it has. It is fun to play with wide open tee shots and difficult greens to make putts on."
Read More
2021
3 / 12
Review
"Creating a place where golf is the sole focus. Lots of fun options to run shots into greens, use slopes to your advantage and play a unique style of course. Caddies and atmosphere make it even more fun."
Read More
2021
4 / 12
Review
"Dormie Club is a wonderful golf experience. Off the traditional tourist path at Pinehurst, the club is much more understated than most courses in the area, providing a true golf experience. This is a wonderful Coore "
Read More
2019
5 / 12
Review
"An excellent Coore-Crenshaw design, which is a must-play during any visit to Pinehurst. Course will become private soon as part of Dormie Club Network."
Read More
2019
6 / 12
Review
"Great layout that hopefully will be in better condition with the new ownership."
Read More
2018
7 / 12
Review
"Another classic course in the sand hills of North Carolina. The Dormie Club is a wonderful course that offers great holes framed by the beautiful pine trees. The course meanders through the property and offers exciting shots throughout. The wide fairways make you feel confident, but the approach shots require you to be accurate or you can face incredible putts. If you get a chance, go play this course."
Read More
2018
8 / 12
Review
"Interesting variety of holes but maintenance is a tad spotty and not as scenic as one might expect given the region."
Read More
2018
9 / 12
Review
"Wonderful layout, amazing greens"
Read More
2018
10 / 12
Review
"A really good Coore "
Read More
2018
11 / 12
Review
"Coore/Crenshaw did a masterful job routing this course through scrub, pine, and water."
Read More
2018
12 / 12
Review
"Crenshaw and Coore at their best in this challenging design that has over 100 feet of elevation change. A principals nose bunker, two challenging short par 4's, greens receptive to bump and run shots, and a reverse redan par 3 provides the perfect amount of quirk. Bill Coore is a master at routing and this course seems to capture the best elements of the property. Walking paths and bridges that connect tees to fairway/greens would make for a more pleasant walk. With Bill Coore reported to be making some upgrades, and the course planning to go private, play it while you can."
Read More
2018
Readers
Collection of reviews from our readers
There are no reader ratings yet
Reviews
There are no readers reviews yet. Be the first to write a review.