Point O' Woods Golf & Country Club
Benton Harbor, MI • Private
1 / 1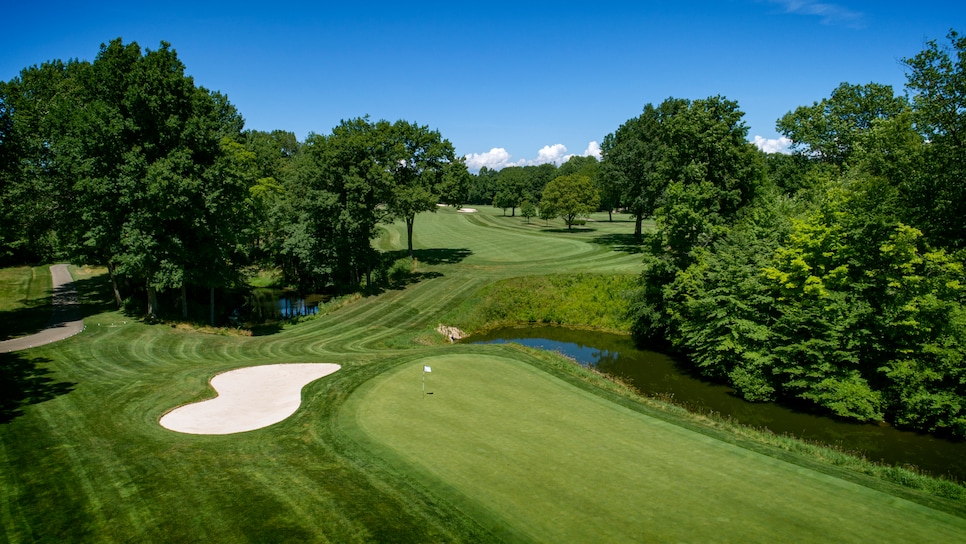 About
Designer
Robert Trent Jones, ASGCA
Awards
100 Greatest: Ranked for 36 years from 1969-2004. Highest ranking: No. 54, 1985-'88, 1991-'92. The course was also part of Golf Digest's original 200 Toughest Courses list from 1966-'68.
Second 100 Greatest: Ranked 153rd, 2013-'14. Ranked 185th, 2017-'18.
Best in State: Ranked inside the top 5, 1977-2003. Ranked seventh, 2011-'12. Ranked eighth, 2013-'16. Ranked ninth, 2017-'22. Ranked inside the top 10, 2005, 2009.
Panelists
Ratings from our panel of 1,900 course-ranking panelists
100 GREATEST/BEST IN STATE SCORES
Reviews
1 / 6
Review
"Point O'Woods was the longtime home of the Western Open. It carries plenty of teeth and requires intelligent golf. The original 9th hole (redone 15 years ago or so) was one of the great par threes I've ever played. It is still a good hole, but not as unique as the original version."
Read More
2021
2 / 6
Review
"A must if you can get on. This was the best conditioned course I played in 2019."
Read More
2019
3 / 6
Review
"One of Robert Trent Jones' best courses in a great setting with a wonderful staff."
Read More
2018
4 / 6
Review
"Point O'Woods Golf "
Read More
2018
5 / 6
Review
"A classic golf course that has withstood the test of time."
Read More
2018
6 / 6
Review
"Very good course that weaves through a forest. Lots of good holes in a beautiful setting."
Read More
2018
Readers
Collection of reviews from our readers
There are no reader ratings yet
Reviews
There are no readers reviews yet. Be the first to write a review.