1 / 10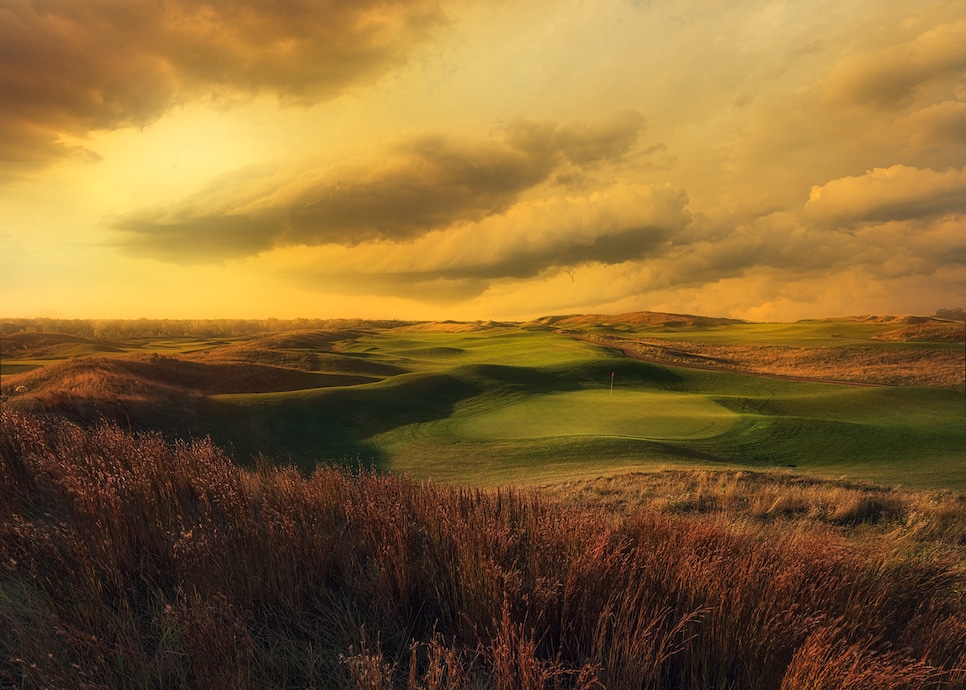 2 / 10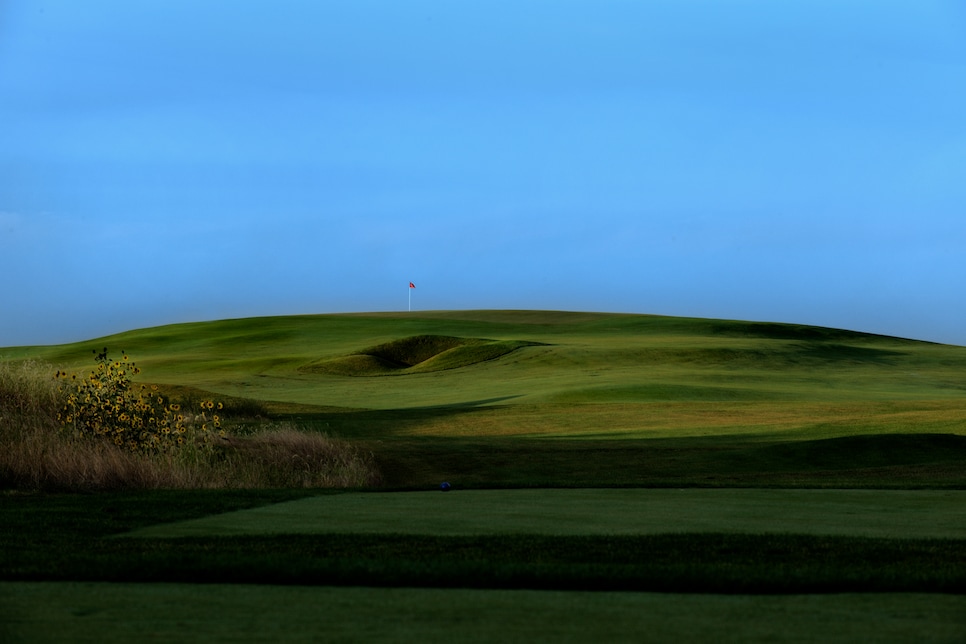 3 / 10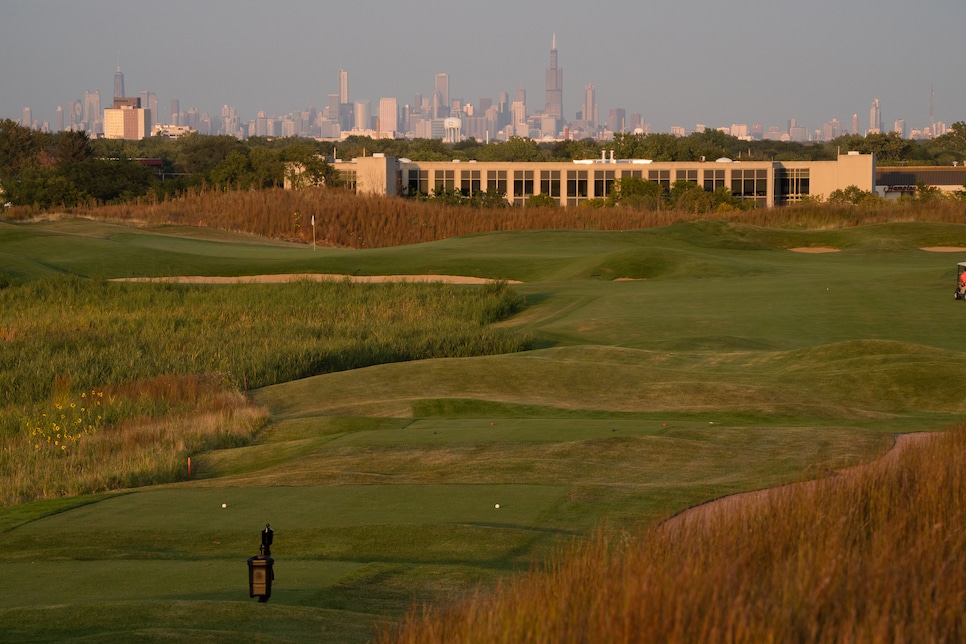 4 / 10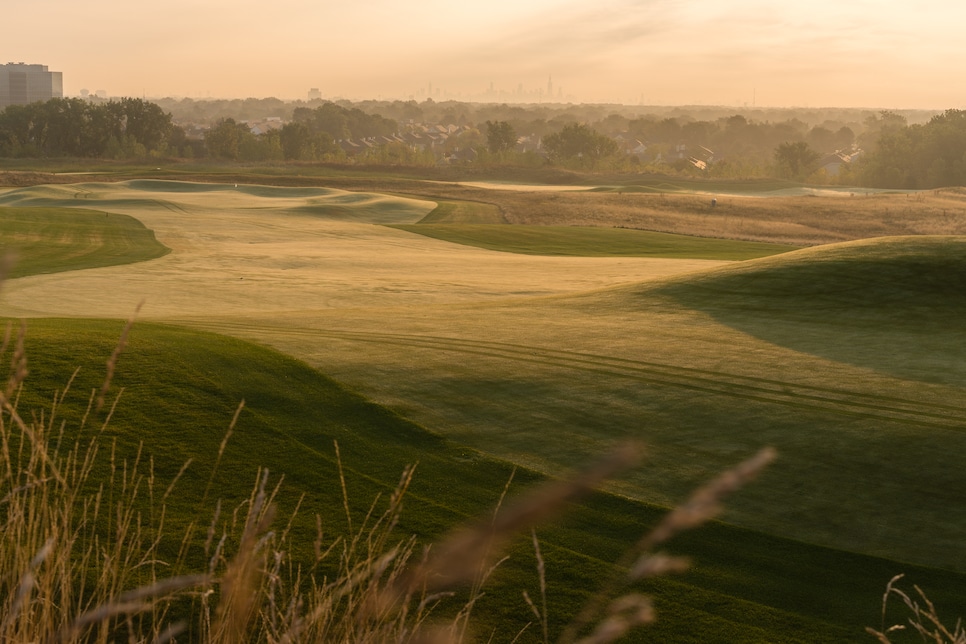 5 / 10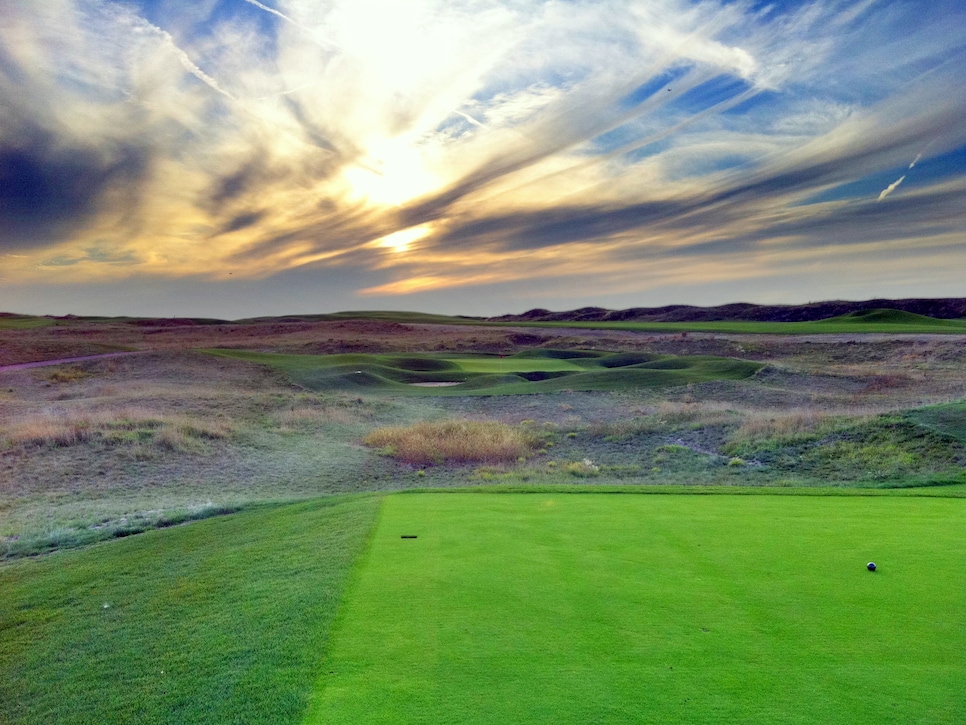 6 / 10

7 / 10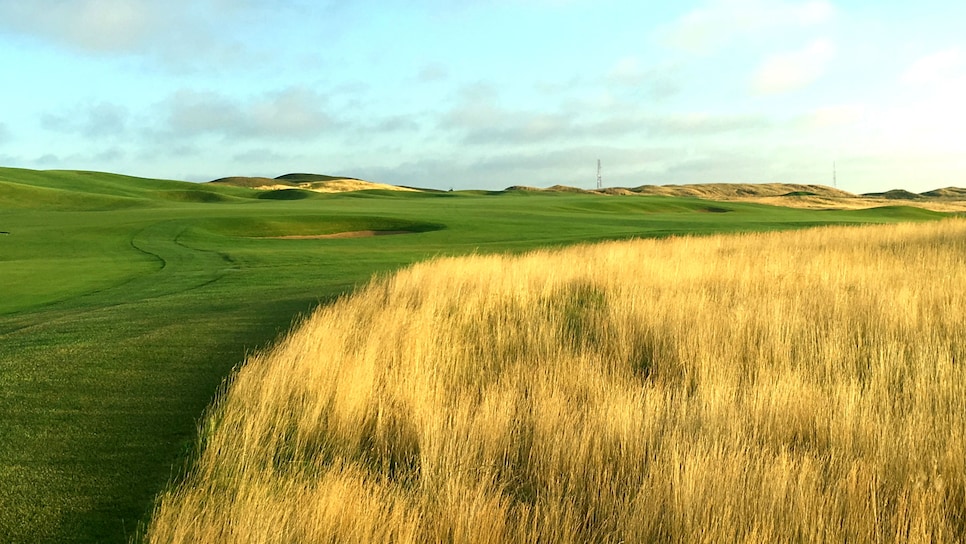 8 / 10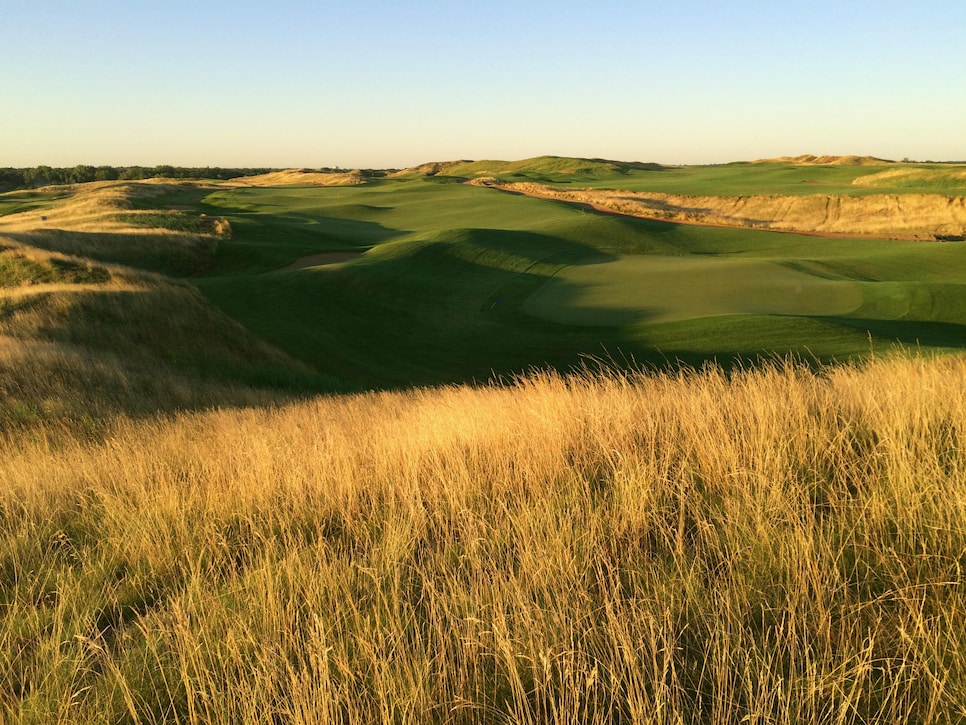 9 / 10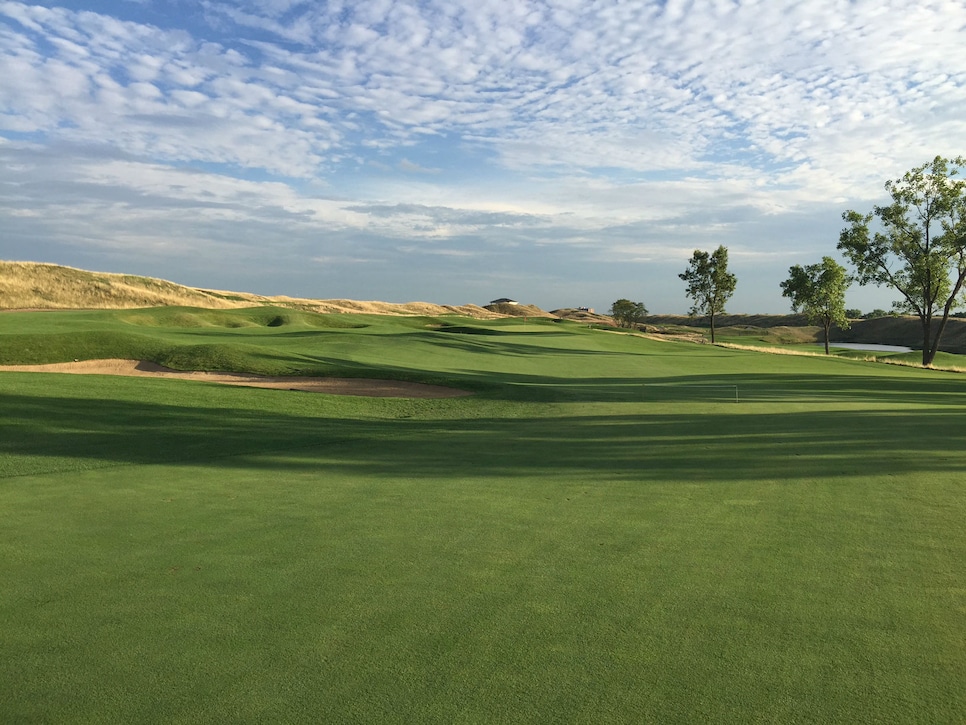 10 / 10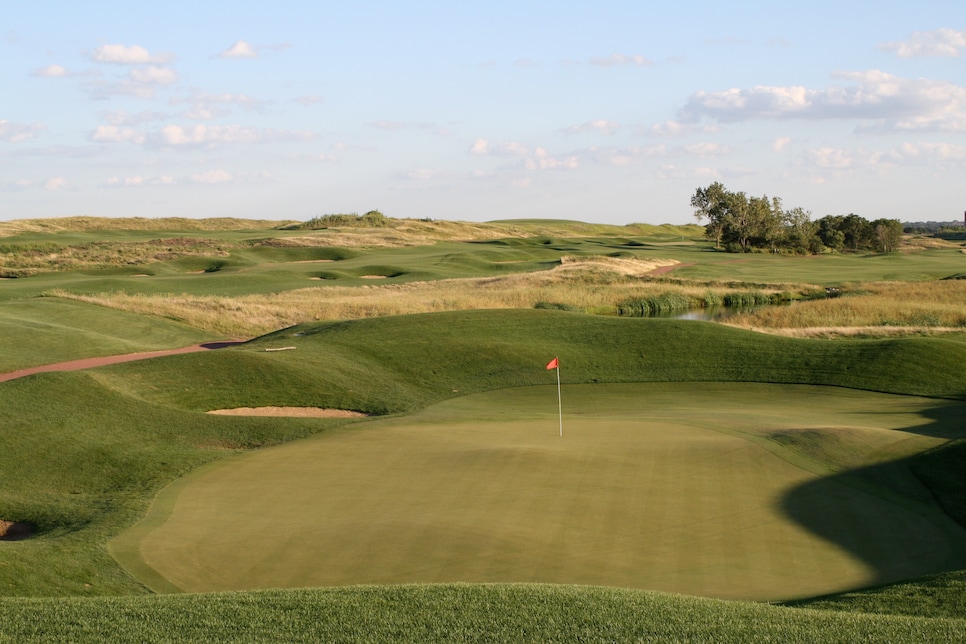 Overview
A dozen years ago, Joe Hills, a son of architect Arthur Hills, had a desire to follow his dad into the business, so he was given responsibility for Chicago Highlands, a private club built on a garbage dump across the interstate from Butler National. Joe did the routing and grading plans, supervised its construction and even shaped some holes on a dozer. Because the entire landfill had to be covered with soil, Joe had some of it piled into a dome 40 feet high on which he would carve out the ninth, a hole brilliant in its simplicity and named by Golf Digest one of the 18 best holes built in the U.S. since 2000. A reachable par 4 from all six tee boxes, it's basically a volcano with a flag at the top. The slopes surrounding the small hilltop green drop off in every direction and are mowed tight, so errant shots will often roll to the base of the slope some 50 yards or more away. From there, recoveries can be like pingpong if one gets sloppy. A few years back, the slope beyond the green was filled in a bit, in an act of mercy for shots swept long by prevailing winds, but the other slopes, particularly the left one, are still long and steep.
About
Designer
Arthur Hills, ASGCA/Steve Forrest, ASGCA
Awards
Best in State: Ranked 25th, 2019-'20. Ranked 26th, 2021-'22.
Panelists
Ratings from our panel of 1,900 course-ranking panelists
100 GREATEST/BEST IN STATE SCORES
Reviews
1 / 1
Review
"Memorable views of the city of Chicago, and lots of risk-reward type holes. Definitely recommend if you're able to get the opportunity to get a tee time. Rolling hills not seen in city golf, perched greens, blind shots. Very fun place to play."
Read More
2020
Readers
Collection of reviews from our readers
There are no reader ratings yet
Reviews
There are no readers reviews yet. Be the first to write a review.