1 / 9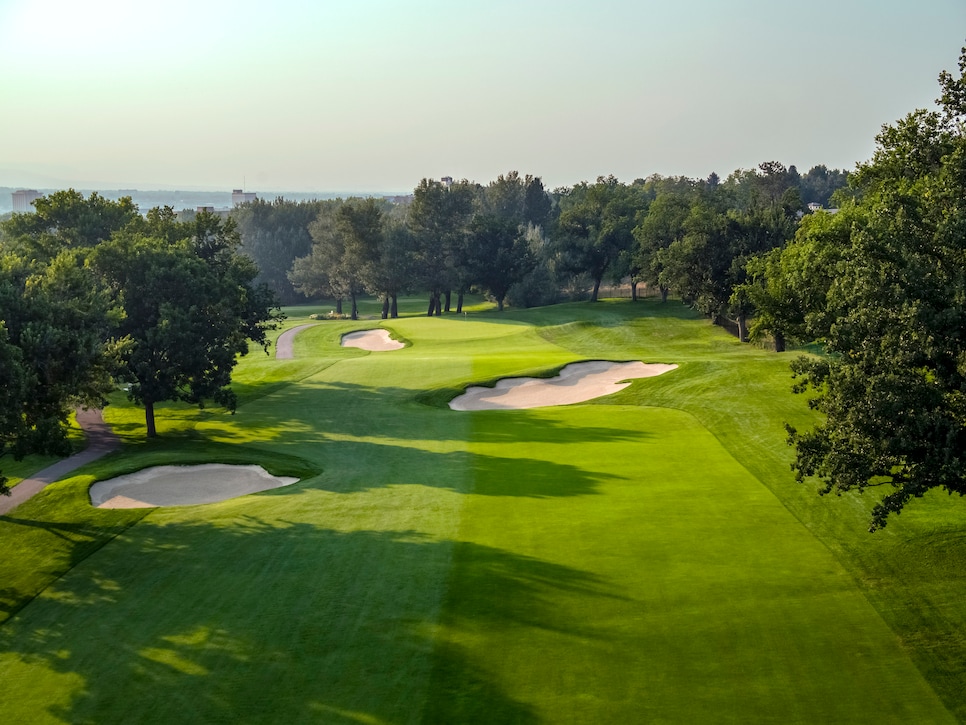 2 / 9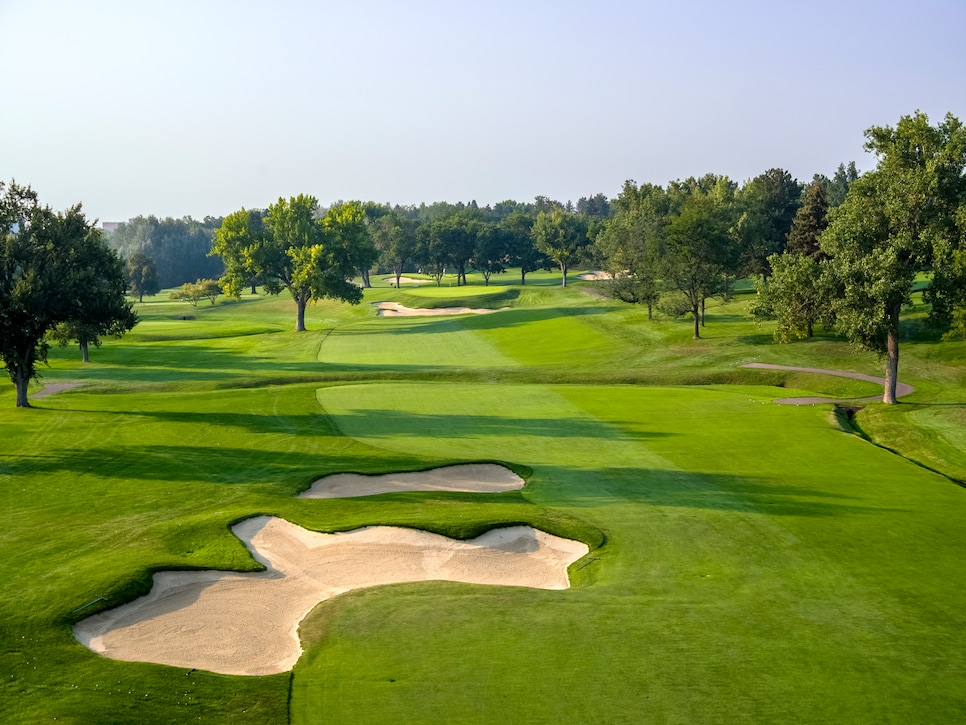 3 / 9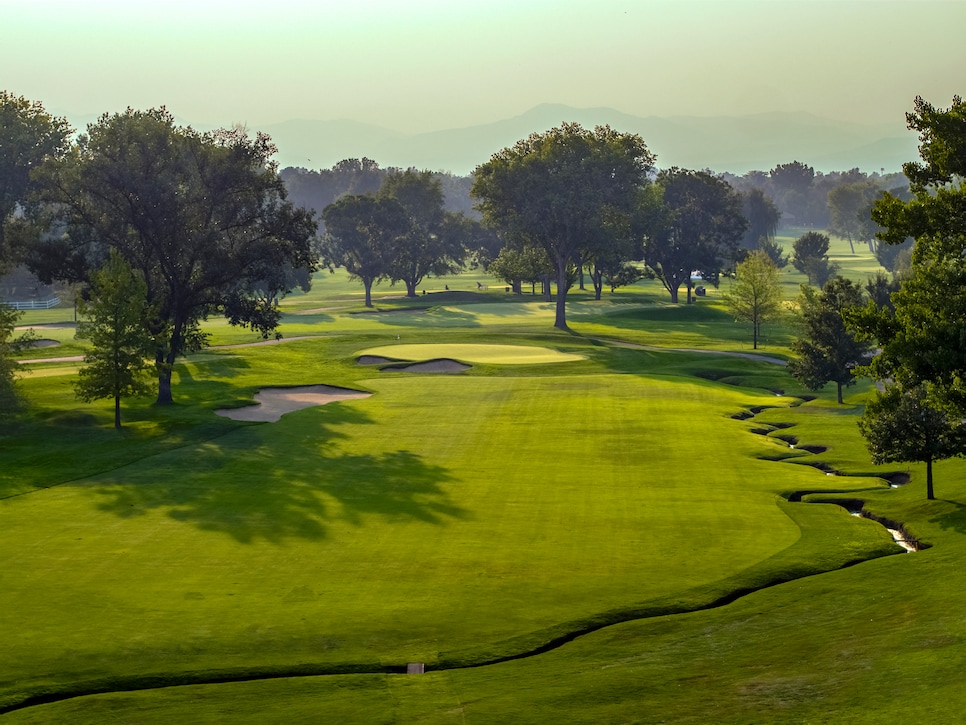 4 / 9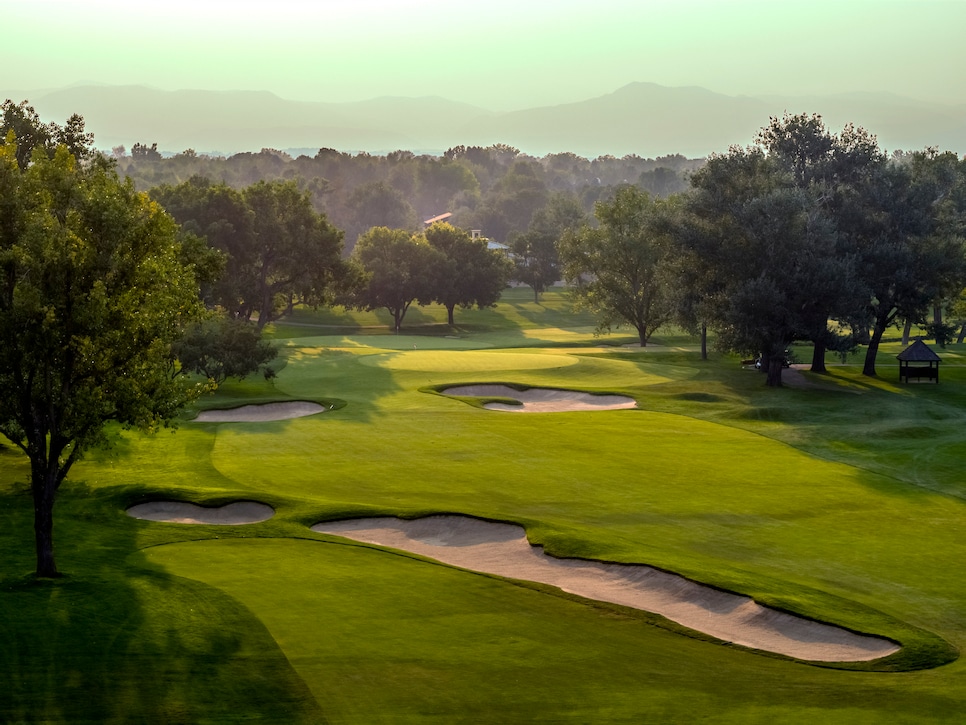 5 / 9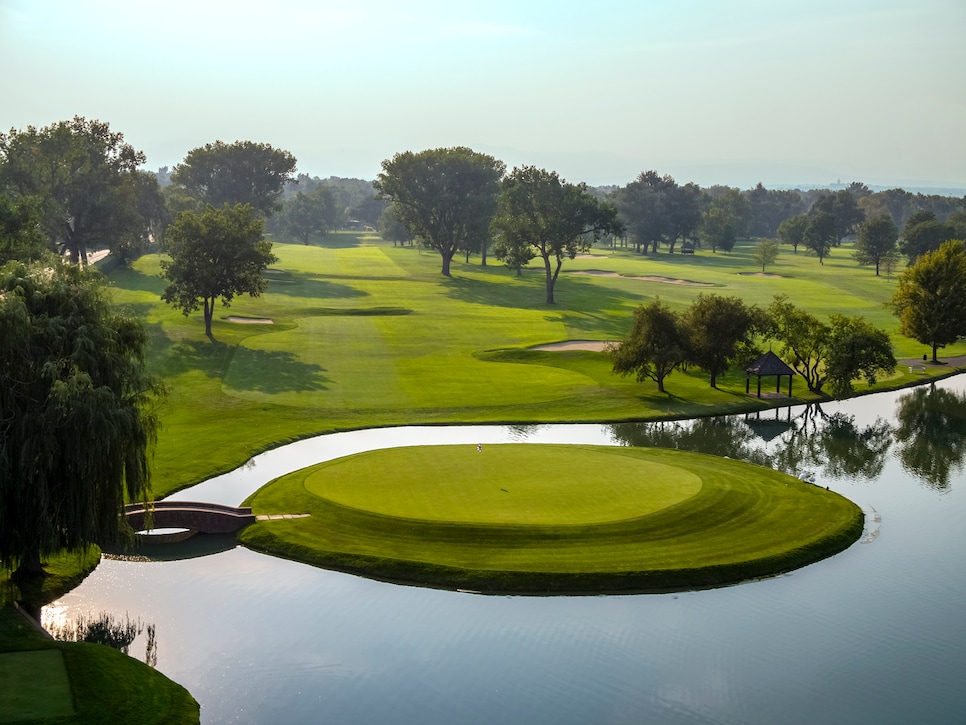 6 / 9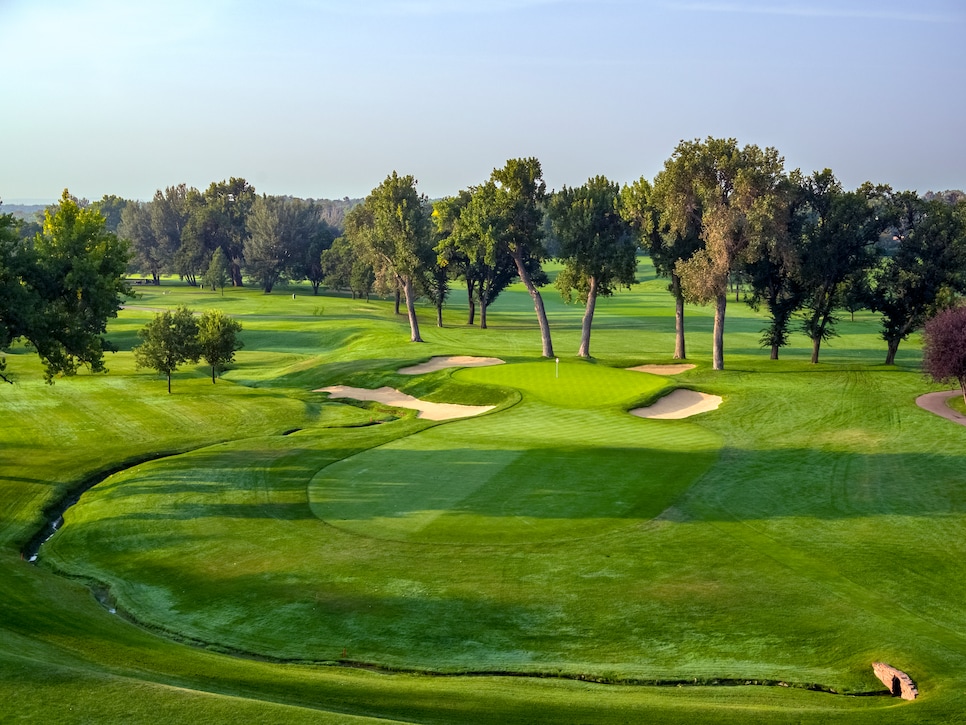 7 / 9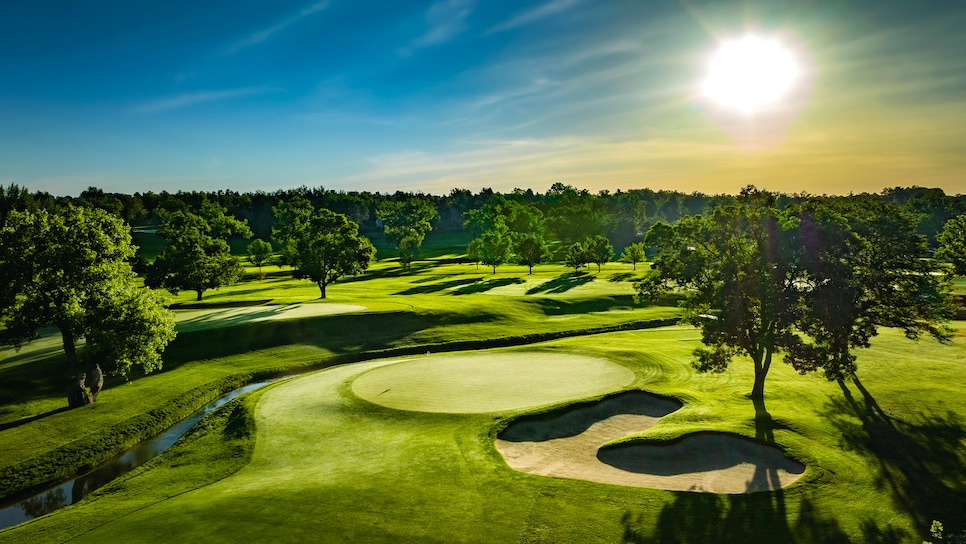 Brian Walters Photography
8 / 9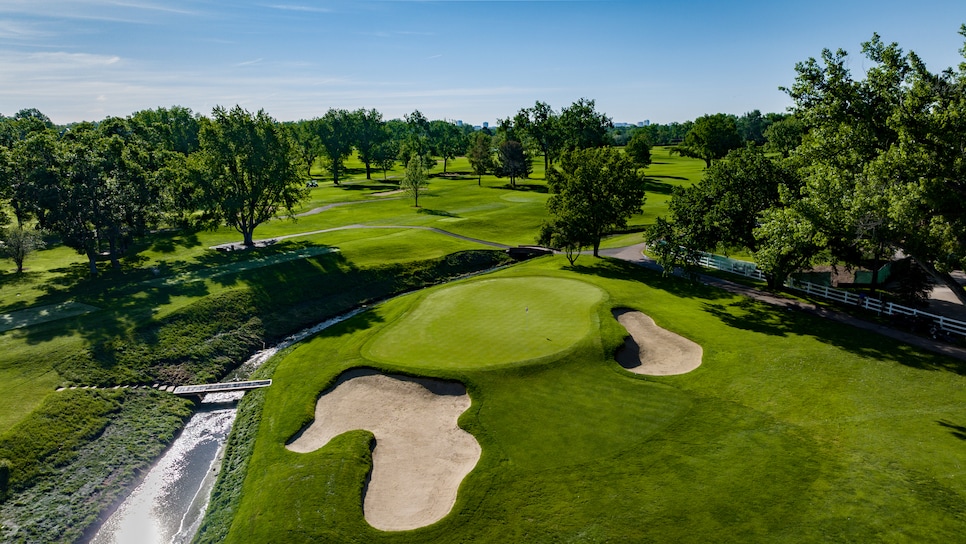 Brian Walters Photography
9 / 9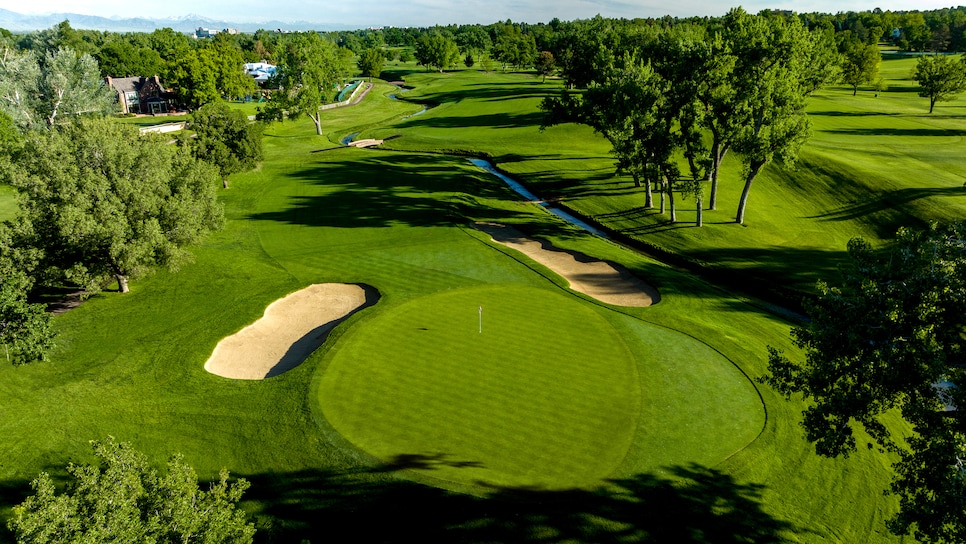 Brian Walters Photography
Overview
When Cherry Hills opened in the early 1920s, it was a ground-breaking design, with the nation's first par-5 island green and closing back-to-back par 5s, although in championships the 18th is played as a par 4. In the 1960 U.S. Open, winner Arnold Palmer popularized the idea of a drivable par 4 by going for the first green in every round. Curiously, when Palmer and partner Ed Seay remodeled Cherry Hills in 1976, they lengthened the first hole so no player could duplicate Arnie's feat. Nearly 40 years later, modern equipment has once again made the first hole reachable from the tee. A decade's worth of renovation and individual feature restoration by Tom Doak and Eric Iverson of Renaissance Golf have primed Cherry Hills for the next phase of its illustrious tournament history, beginning with the 2023 U.S. Amateur.
About
Designer
William S. Flynn/(R) J. Press Maxwell, ASGCA/Tom Doak & Eric Iverson
Awards
100 Greatest: Ranked in 1969-'70 and every year since 1973.
2023-'24 ranking: 68th.
Previous ranking: 73rd.
Highest ranking: No. 21, 2003-'04.
Best in State: Ranked first, 1985, 1993-2003. Ranked inside the top 5 since 1977.
Panelists
Ratings from our panel of 1,900 course-ranking panelists
100 GREATEST/BEST IN STATE SCORES
Reviews
1 / 5
Review
"If I lived in Denver, this is the club I'd want to belong to. Fabulous club feel and a course dripping with history. Some world class golf holes here, just not the holes people talk about. Though #1, #17 and #18 are historic, there are a few much, much better holes out here (#9, #16, etc.). Pretty close to the ideal "country club" course."
Read More
2018
2 / 5
Review
"William Flynn classic and gem set on a wonderful piece of property. Each hole presents itself as something new and doesn't repeat itself throughout. The deep rich golf history on each hole including the island green on the par 5, 17th hole where Ben Hogan hit from the water to Arnold Palmer driving the 1st hole in the 1960 US Open. You'll have goosebumps making your round a spiritual golf experience."
Read More
2018
3 / 5
Review
"While everyone rightfully talks about the course--it's outstanding--the halfway house options are just as good: cheese dog in a sleeve and a hamburger in a cup. After your round, you can play a charming old par-3 course."
Read More
2018
4 / 5
Review
"You can't think of Cherry Hills without thinking of Arnold Palmer and the 1960 Open. The club reeks of history and the Flynn course is a wondeful test. Play it if your lcuky enough to get an invitations."
Read More
2018
5 / 5
Review
"Lots of history here because of Palmer's US Open victory and terrific final round. the course plays much shorter than the yardage due to the elevation, but is still a good test of golf. First class facility in all aspects."
Read More
2018
Readers
Collection of reviews from our readers
There are no reader ratings yet
Reviews
There are no readers reviews yet. Be the first to write a review.