1 / 5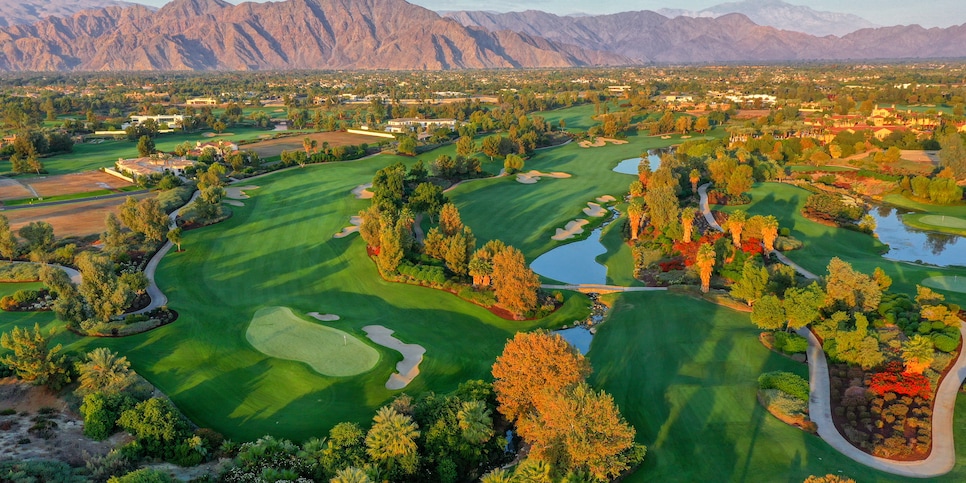 2 / 5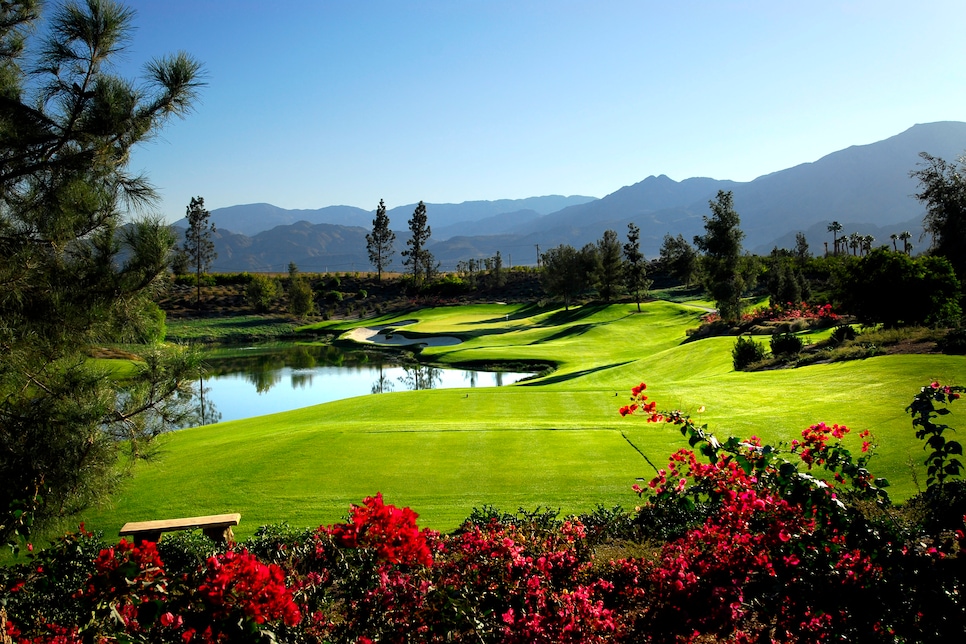 3 / 5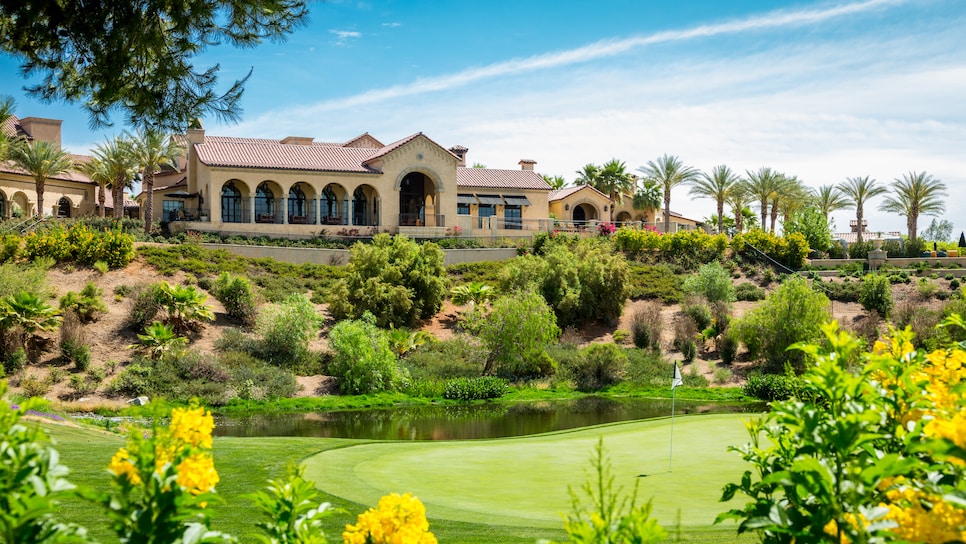 Courtesy of Mark Davidson
4 / 5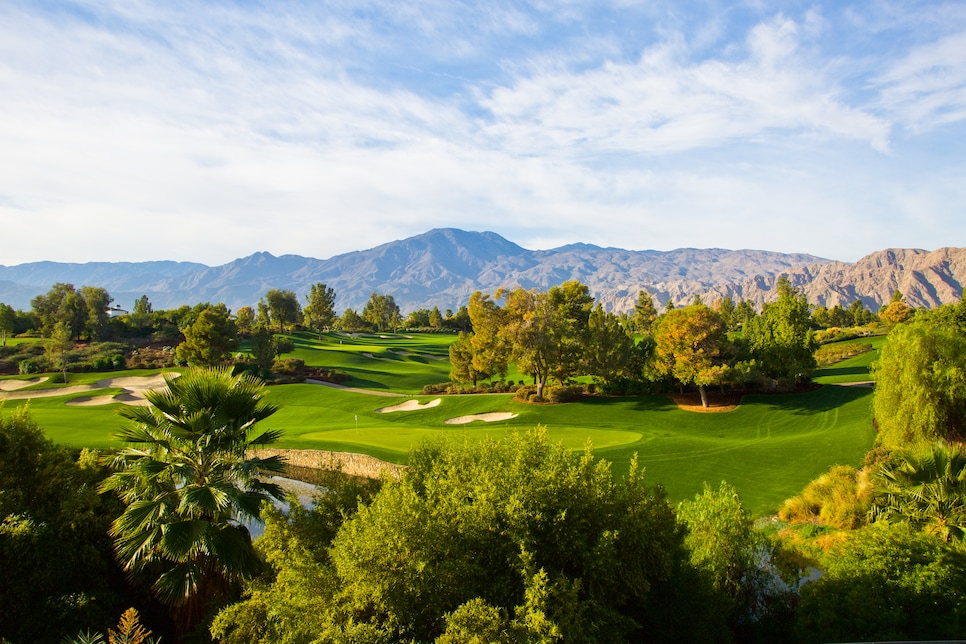 Courtesy of Randy O'Rourke
5 / 5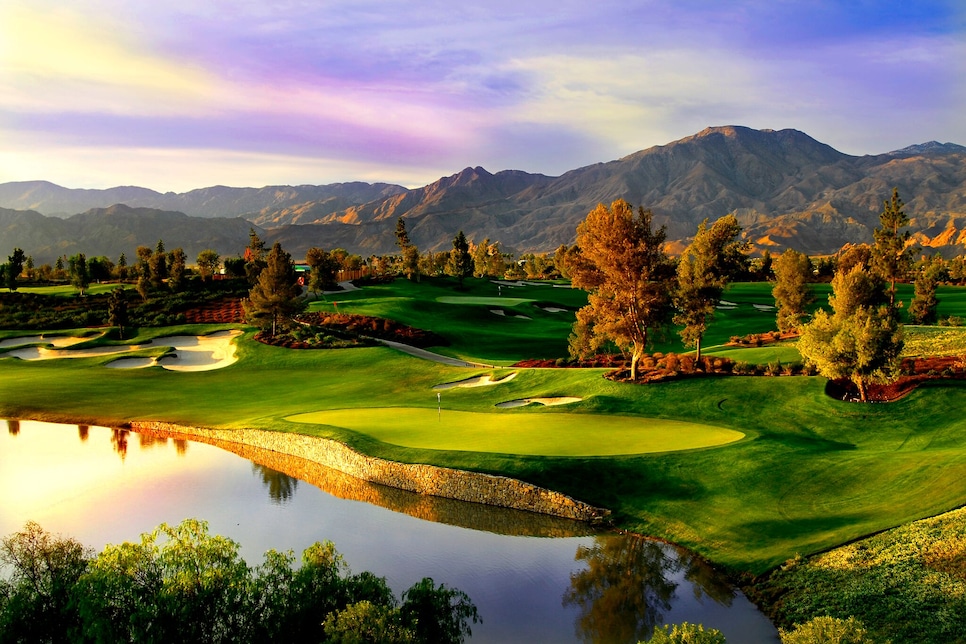 Overview
When developer Michael Meldman first showed Tom Fazio the land for the proposed Madison Club, an arid, barren desert outside Palm Springs, he told Fazio, "Let's do a modern-day Shadow Creek." By "modern-day," he meant one that would feature homesites along the holes. So Fazio did what he'd done in Las Vegas at No. 27 Shadow Creek. He had crews dig into the desert and pile up dirt to the sides. But this time, the cuts became channels wide enough for fairways, with pads for home sites perched above holes on surrounding ridgelines. After trucking in and planting mature trees and sodding everything, Fazio was satisfied The Madison Club looked nothing like a typical Palm Springs residential layout. Said Fazio, "If you're given a free hand in the Coachella Valley, what do you do? You do everything. You move the earth, plant the trees and carve out the streams. You create the entire space. There's so much here."
About
Designer
Fazio Golf Course Design
Awards
Second 100 Greatest: Ranked since 2015.
2023-'24 ranking: 113th.
Previous ranking: 108th.
Highest ranking: No. 108, 2017-'18, 2021-'22.
Best in State: Ranked 14th, 2011-'12, 2015-'16. Ranked 15th, 2013-'14, 2017-'18, 2021-'24. Ranked 17th, 2019-'20. Ranked inside the top 20, 2009.
2023-'24 ranking (and previous): 15th.
Panelists
Ratings from our panel of 1,900 course-ranking panelists
100 GREATEST/BEST IN STATE SCORES
Reviews
1 / 6
Review
"Very exclusive Private club with exceptional facilities. The course has multiple tees making it challenging yet playable for all skill levels. Very nice collection of holes with long/short Par 3, 4 and 5's. Doglegs in both direction. Quite a bit of elevation change for a desert course. Well bunkered off the tee. Quite a bit of water. A few greens are a little over the top, but overall great surfaces with well placed bunkers leading to many really intriguing Pin locations. Course is always in impeccable condition with very fast greens."
Read More
2022
2 / 6
Review
"Gorgeous conditioning, lots of fun and way over the top. Comfort stations every few holes with cooked to order food and full bar"
Read More
2019
3 / 6
Review
"One of Fazio's finest layouts. It appears they spared no expense in building and maintaining this course. It's first class in every sense."
Read More
2018
4 / 6
Review
"This is one of Tom Fazio's best designs ever. From the moment you drive past the guard gate at The Madison Club, you actually feel like you have been transported to another place that is not in the desert. The golf course itself is TREMENDOUS and the caddies are FANTASTIC. Fazio spared no expense to make sure that this course really stood out from the hundreds that he has designed. As most Fazio courses are, The Madison Club is a fair test of golf and the greens are as pure as silk. That said, this course is also a difficult test of golf. If you plan on playing the back tees, then you had better bring your 'A' game. One of the most unique aspects of The Madison Club is the numerous food stops around the course. There are several places to get a quick bite for the upcoming holes and the food is OUTSTANDING. If you ever get an opportunity to play at The Madison Club, you will enjoy it."
Read More
2018
5 / 6
Review
"This is one of the coolest places to play golf in California. The atmosphere surrounding this club is special. It is a special Tom Fazio course that spared no expense to make a truly spectacular golf course. The entrance makes you think that you are entering a special Tuscan village with a center court that is spectacular. The locker rooms, clubhouse, and restaurant are very nice and make you want to spend the day there. The golf course is wonderful. The conditions are tremendous. I could not find a blade of grass that was not well manicured. The holes are fun and the greens were fast. The best thing about the course is the well hidden food and beverage areas throughout the course. If you get a chance to visit, you will not want to leave."
Read More
2018
6 / 6
Review
"A fantastic Tom Fazio design, you will feel like you are playing in the foothills of the Rocky Mountains rather than the Coachella Valley. One memorable hole after another will challenge your every part of your game while the beautiful landscaping, water features and lakes distract you in between shots. The four Comfort Stations serving unbelievable food will make you wish your round will never end and you will understand why the locals call it "the five pound round". You will be amazed at the elevation changes and water features and lakes, then you will realize this was sculpted from the flat desert. If you can get on I recommend it highly."
Read More
2018
Readers
Collection of reviews from our readers
There are no reader ratings yet
Reviews
There are no readers reviews yet. Be the first to write a review.