1 / 1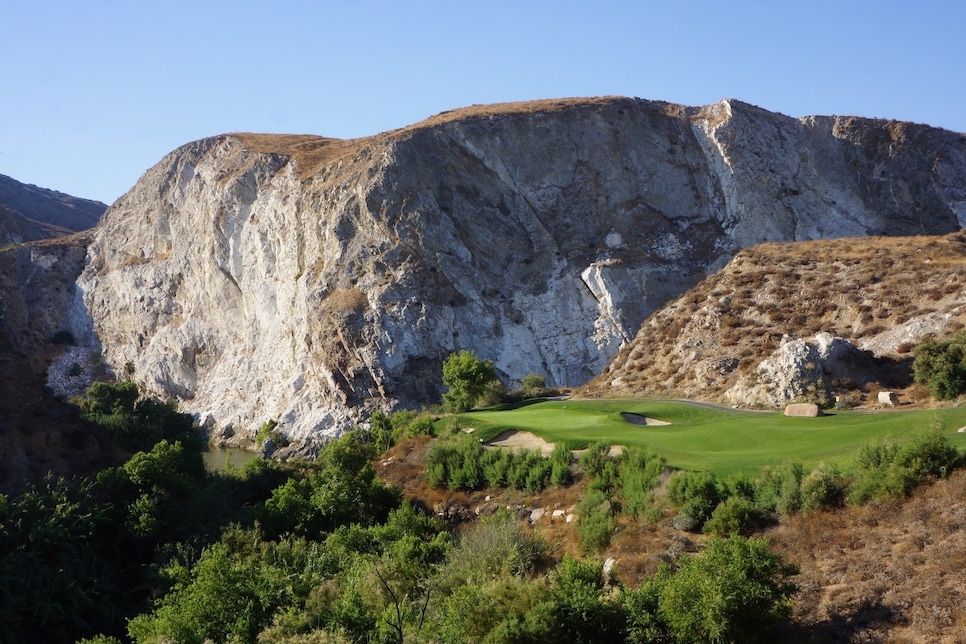 Overview
Built on the site of a 100-yard-old marble quarry, Oak Quarry presents some terrific golf amidst magnificent views. Hidden just off an exit ramp on the way from L.A. to Palm Springs, this course is a thrill ride with bouncy, big-shouldered fairways framed by white-granite cliffs that amaze almost as much as they antagonize. —Mike Stachura
About
Designer
Brian Curley, ASGCA/Lee E. Schmidt, ASGCA/Dr. Gil Morgan
Panelists
Ratings from our panel of 1,900 course-ranking panelists
100 GREATEST/BEST IN STATE SCORES
Reviews
1 / 7
Review
"6-7 really strong holes. Not an elite course but certainly one I would play multiple times and worth playing if you are near Riverside. The good holes are really good, and some of the others are pretty average. The actual quarry itself provided some camera worthy backdrops and fun holes. Staff was very friendly and low key."
Read More
2022
2 / 7
Review
"A spectacular setting, but numerous holes will prove exceedingly difficult for lesser players. Fairways were excellent, firm and fast, but greens were soft and a tad shaggy (possibly December was not the best time to play and judge the course). Stronger players will enjoy the challenge, especially the par three 16th."
Read More
2021
3 / 7
Review
"Course winds through over and around an old limestone quarry. As such there were some dramatic elevation changes throughout the course set amongst white faced jagged terrain. Good variety of long and short holes providing shot options and challenges off most every tee. Fairways and greens were well bunkered. This was not a walking course as there were significant distances between holes. Unfortunately, on date played course was in horrible shape. Greens were soft, bumpy and inconsistent. Tee boxes had not been mowed in at least a week as the only way to locate was the tee markers. Bunkers were basically unplayable. No sand, no drainage and side faces had no sand just rocks and weeds. Grass in fairways was thin and patchy. Playing partners who were local and apparently played the course often indicated condition of the course has deteriorated significantly over the past year. We did not see one maintenance person the entire round. While this was an enjoyable challenging course to play, it's condition was a complete turnoff."
Read More
2021
4 / 7
Review
"Oak Quarry, located in Riverside, CA, is a good value for the money with reasonable greens fees. The golf course, built into the historic Jensen Quarry, presents some unique, picturesque and challenging holes. The grounds around the starting hole are a little rough. The pro shop is modest. The play was a bit slow. But all in all, it was a fun experience!"
Read More
2019
5 / 7
Review
"Views, elevation changes, dramatic backdrops. Wouldn't want to play it all the time, but once a while it is worth the thrill."
Read More
2018
6 / 7
Review
"Definitely one of the top public courses inland California. Food staff and course are all great."
Read More
2018
7 / 7
Review
"Surprisingly good course and a great value. This course has several really good holes that fall in an old quarry."
Read More
2018
Readers
Collection of reviews from our readers
There are no reader ratings yet
Reviews
There are no readers reviews yet. Be the first to write a review.