1 / 9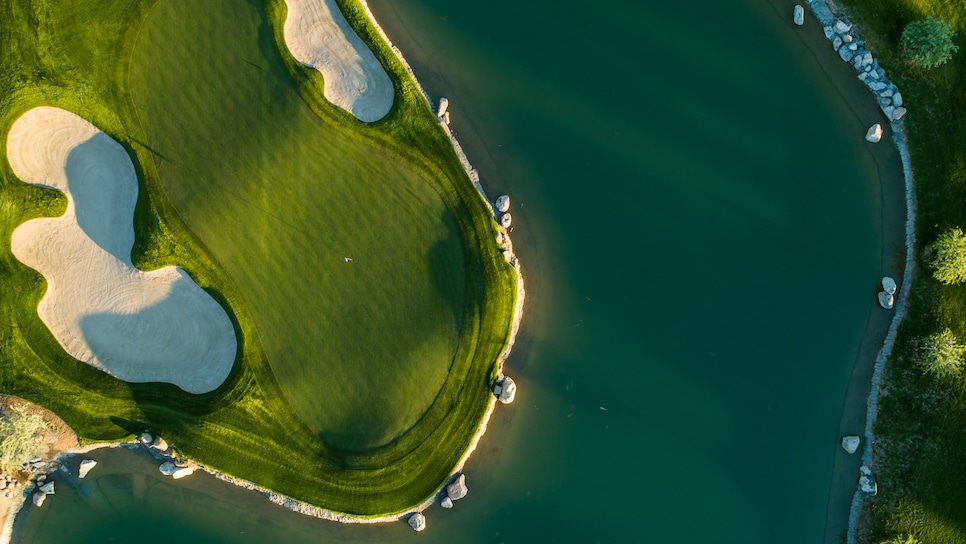 2 / 9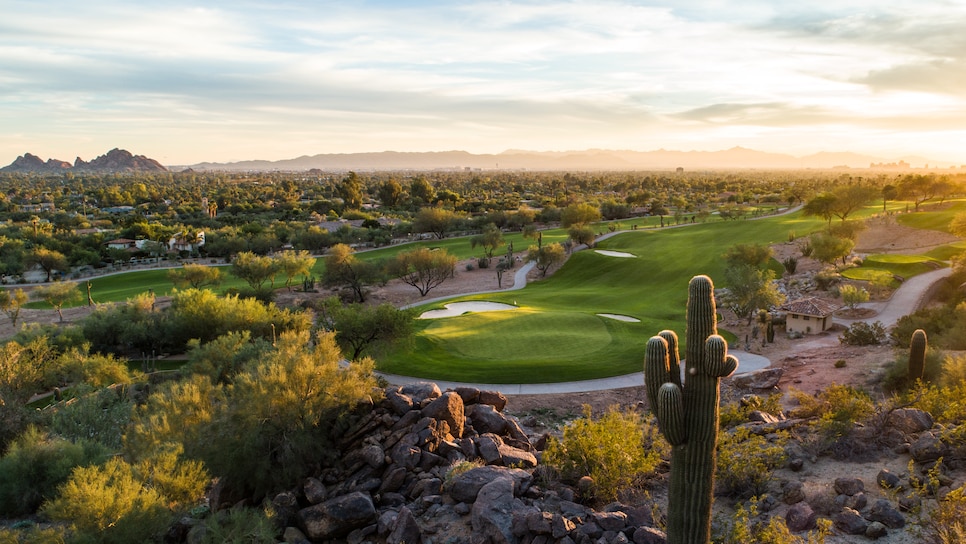 3 / 9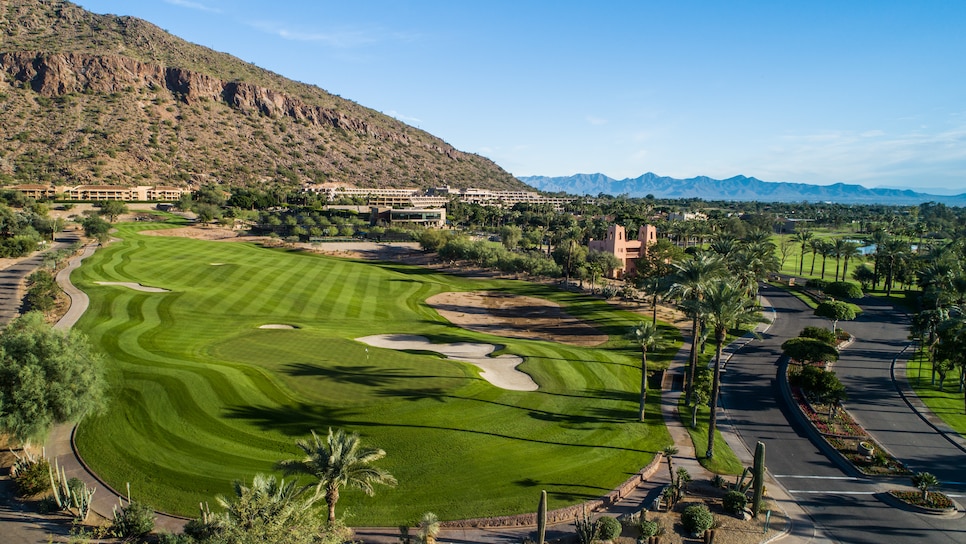 4 / 9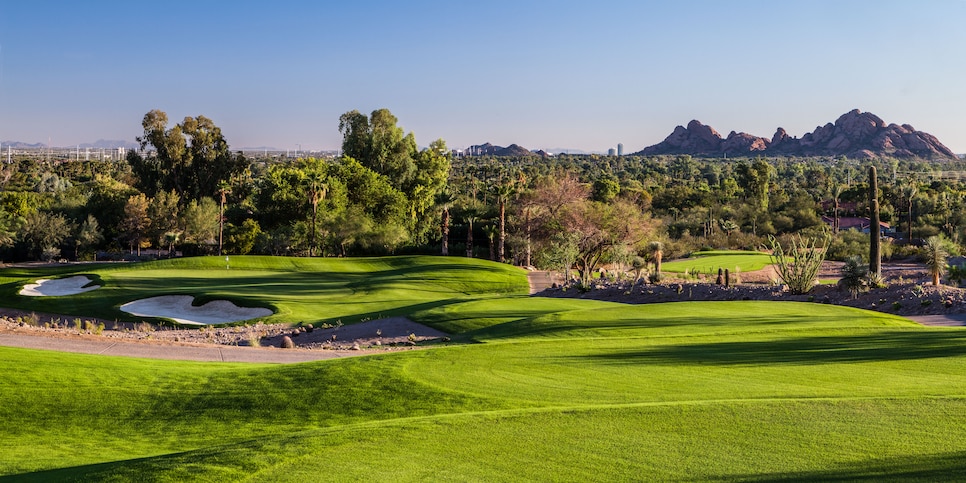 5 / 9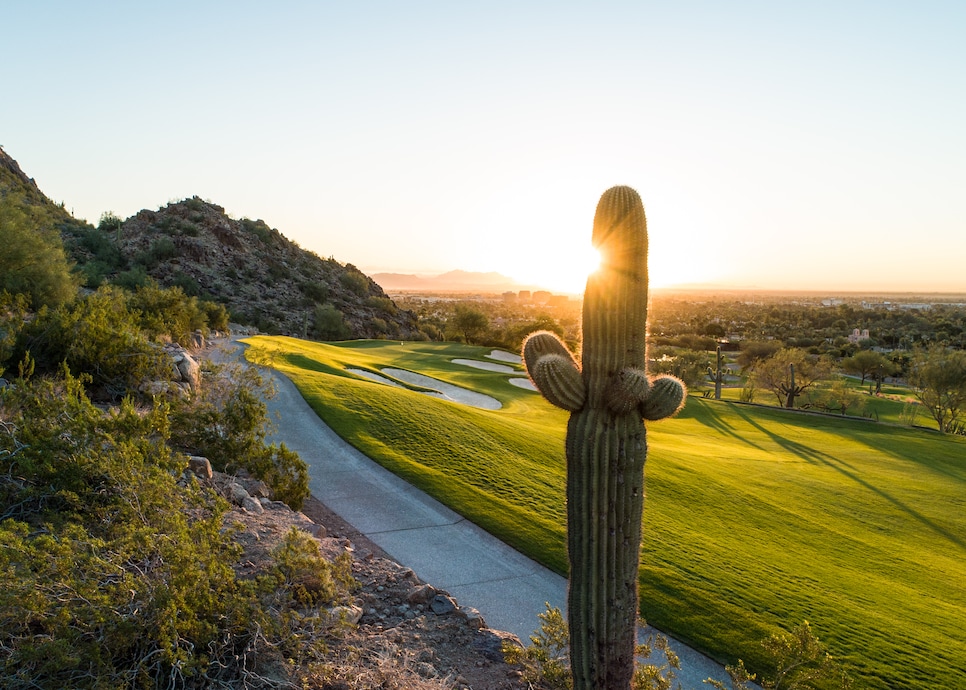 6 / 9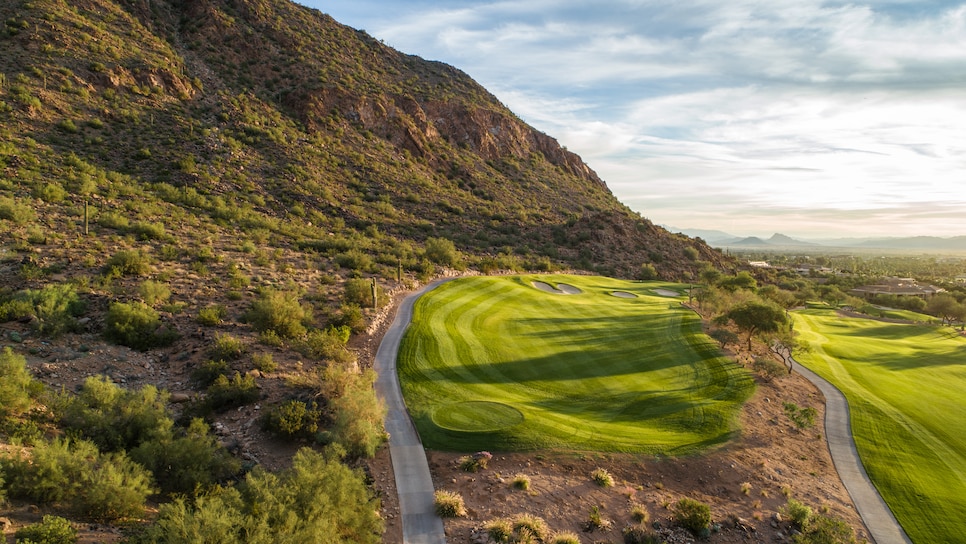 7 / 9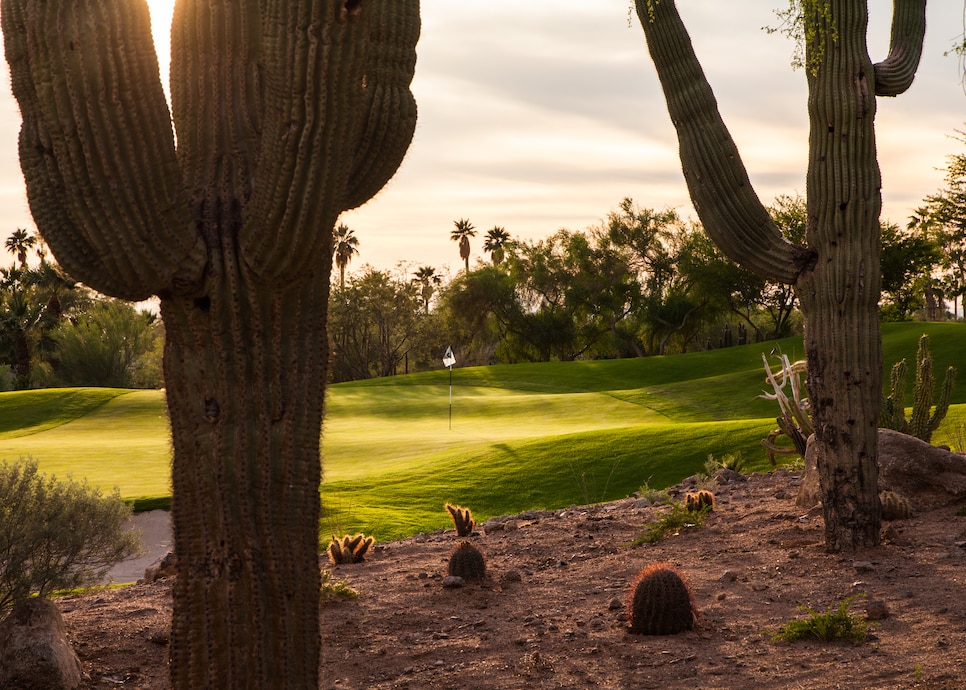 8 / 9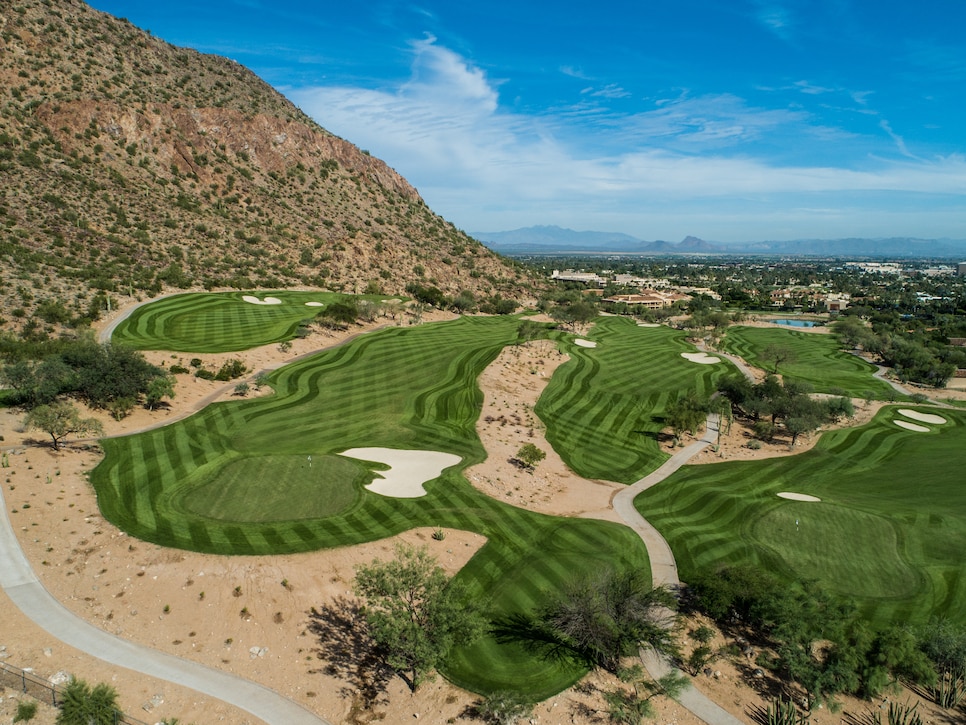 9 / 9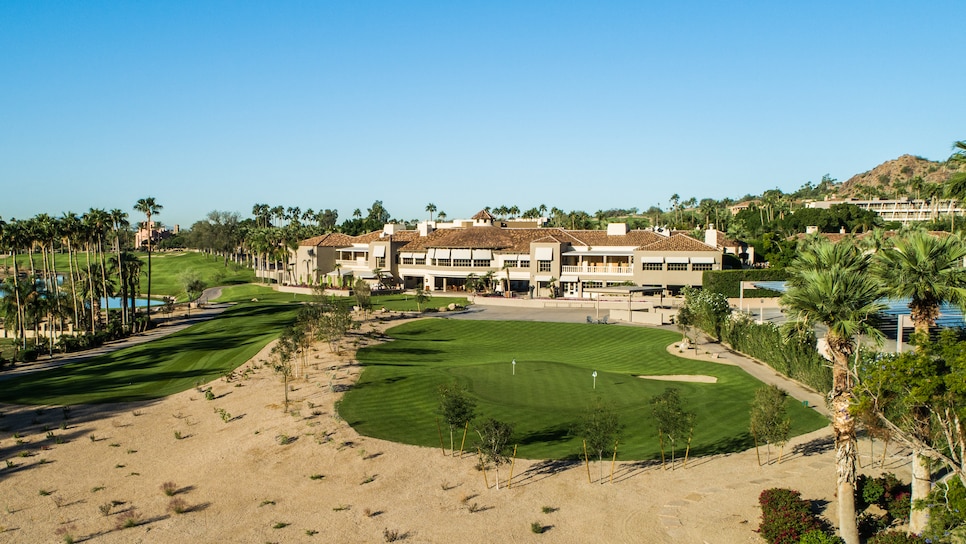 Overview
Phil Smith redesigned an existing 27-hole facility at The Phoenician into a new, ultra-playable 18-hole course that winds through the Sonoran Desert. The par-71 Phoenician can play as short as 4,594 yards or as long as more than 6,518 yards. The back nine winds through the mountainside, providing some dramatic views.
About
Designer
Ted Robinson, ASGCA
Panelists
Ratings from our panel of 1,900 course-ranking panelists
100 GREATEST/BEST IN STATE SCORES
Reviews
1 / 4
Review
"Course is in great condition. Really good and interesting greens. Slight mountain effect on the greens, especially on the back 9. Good pace of play."
Read More
2022
2 / 4
Review
"The newly-constructed course at The Phoenician is desert oasis—the highly manicured desert and palm-lined holes coupled with mountain backdrops and several holes hard along Camelback Mountain makes for an esthetically-pleasing experience. The course is short by modern standards (only 6500 from the tips) but is generally not tight, which is an interesting combination. Despite the lack of length, there remains plenty of challenge, with both long and short par 3s and 4s and plenty of hazards to avoid. A single-digit handicapper can shoot a good score here and feel that it wasn't handed to him, while at the same time a higher handicapper will have fun and face a strong challenge that requires a lot of different shots. Although the front nine certainly has a number of good holes, the back nine is spectacular, with great views of the Phoenix area. The view from the 15th tee as the setting sun lights up the mountains in the foreground is truly memorable, as are the last two holes, a short par 3 over water and a beautifully routed par 5 dogleg right around a lake to a green guarded by water front and left. Although walking is allowed, it is not recommended. If you like to walk, my advice is to make sure someone in your group has a cart."
Read More
2021
3 / 4
Review
"This course is now just 18 holes. Pretty typical resort course. Nothing to spectacular, or too underwhelming. Some of the holes they removed had the most character, but it is still a decent place to play depending on price."
Read More
2021
4 / 4
Review
"Good resort course. Looks more difficult than it plays. Not great. Much improved versus the previous iteration."
Read More
2018
Readers
Collection of reviews from our readers
There are no reader ratings yet
Reviews
There are no readers reviews yet. Be the first to write a review.