Zinger's Corner Podcast: Tiger gets a little help from a friend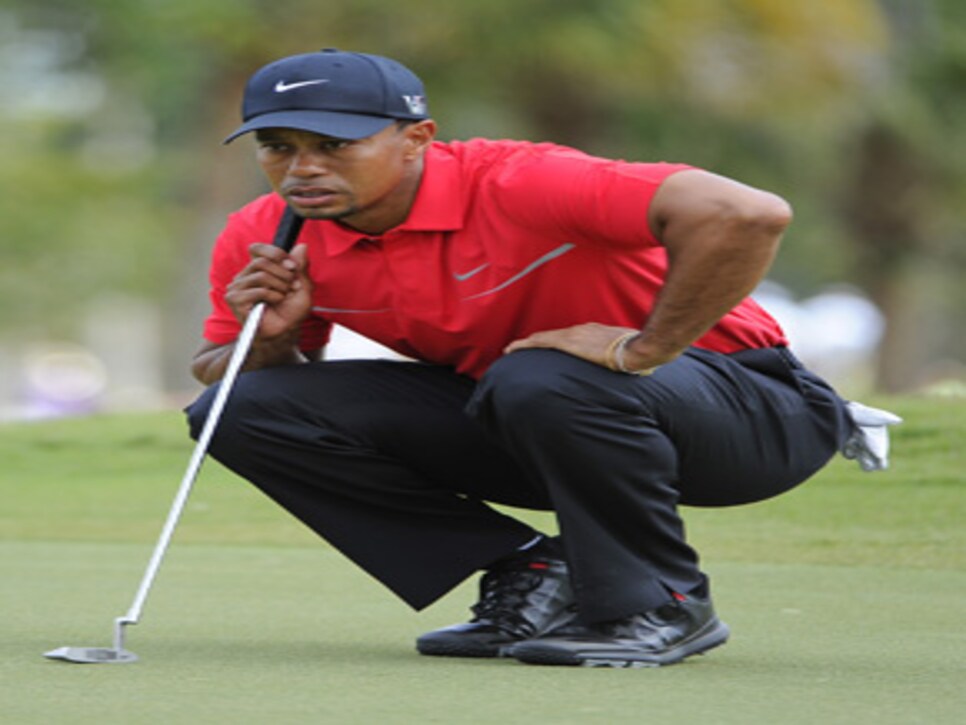 It's rather common, explains Paul Azinger during this week's podcast, for tour pros to offer each other advice, particularly when they are as close as Tiger Woods and Steve Stricker. "It just turned out unfortunately for Stricker that Tiger ended up beating him by a couple of shots," said Azinger when discussing the putting tip that aided Woods at Trump Doral as he walked off with the WGC-Cadillac Championship title.
Azinger and Jaime Diaz discuss what went right for Tiger and how it sets him up for the Masters. Azinger also takes time to reflect on the recent passing of his father.
(Photo by Chris Condon/PGA Tour)